Small Business Faces Layoffs Due to Shutdown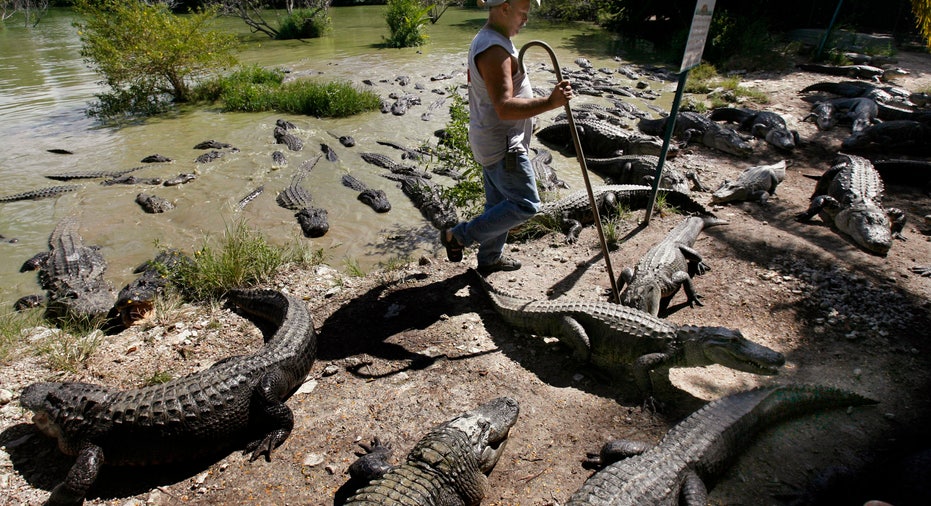 When students from Germany, England and Scotland came to visit the Everglades last week, Capt. Charles Wright had to turn them away.
"They asked, 'How can your government shut down?' I didn't have an answer for them – just sheer embarrassment," says Wright, who owns and runs Everglades Area Tours and Chokoloskee Charters in Chokoloskee Island, Florida.
Located just 100 meters from the entrance to Everglades National Park, Wright says his business has almost completely dried up due to the partial government shutdown – and the situation is quickly becoming dire.
"We're sitting here looking at our lunchboxes," says Wright. "I don't know what we're going to do."
Wright says he'll likely have to lay off some of his tour guides at the end of the week if the park doesn't open. While the partial shutdown has only been in effect for nine days, Wright says the financial picture is already serious for his tour business.
"There will be job losses … we may end up shutting down, who knows?" says Wright.
Partial Shutdown's Effect on Small Businesses
Theresa Pierno, the acting president of the National Parks Conservation Association, says each day the government is closed for business means a $30 million hit to local economies, which depend on the parks for visitors.
For many national parks who attract "leaf peepers," October is one of the busiest months of the year. And while not a fall-foliage destination, Wright says the Everglades' busy season also begins in October, making the timing of the partial shutdown particularly unfortunate for his business.
Ray Keating, chief economist for the Small Business & Entrepreneurship Council, says the partial shutdown isn't going to have a major impact on the economy at large, especially in the long run. Looking at the 17 shutdowns since 1977, Keating points out that 12 actually coincided with years of strong economic growth.
"I'm skeptical whether it really matters to the overall economy," says Keating. But federal employees or small businesses dependent on the government may not be so fortunate.
"It's real for them, and significant, so you would hope that you have it resolved soon," says Keating. In that vein, Wright says politicians could benefit by taking their cues from small businesses.
"If they were running a business, they'd be out of business years ago," says Wright. "You need to get off your duff, and get back into the business of running this country. Do your jobs."