Small Business Borrowing Drops in May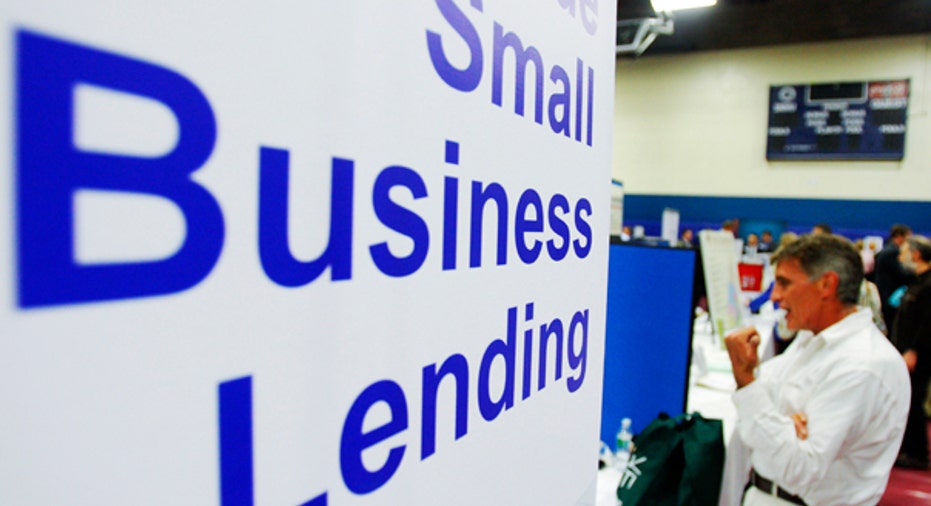 Borrowing by small U.S. businesses in May dropped to its lowest level in seven months, data released by PayNet Inc on Thursday shows, a sign that the nascent recovery may already be faltering.
The Thomson Reuters/Paynet Small Business Lending Index, which measures the overall volume of financing to U.S. small businesses, sank about 5% from the prior month on a seasonally adjusted basis, hitting its lowest reading since October. It was the fourth-lowest level on record.However, compared with a year ago the index was up 9% in May, PayNet said.
William Phelan, PayNet's president and founder, said the numbers suggest the economic recovery has stalled.
"We are in these irons," he said in an interview, using a sailor's term for a boat pointed so straight into the wind that its sails flap ineffectively.
"Small business owners are cautious about expanding. They are retaining their capital and they are not interested in going out on a limb at this point because they are uncertain about the future."
The U.S. government is set to release data on Friday that is expected to show the economy shed 110,000 jobs in June.
President Barack Obama has expressed concern about the pace of jobs growth, and has been pushing for targeted measures to help small businesses invest.
But impending regulatory overhauls in the U.S. healthcare and finance industries are making it difficult for small businesses to gauge what their costs will be in the future, and are holding them back from spending now, Phelan said.
Investment in plants and equipment at small businesses has decreased for most of this year, the index shows.
While that trend in itself does not signal the economy is headed for a so-called double dip recession, it does raise the chances, Phelan said.
"Smaller companies may not have the resources to last in stalled economic times," Phelan said.
"I'd be really cautious that a time like this couldn't force us into a double dip if this continues."
In one glimmer of good news for the economic outlook, separate data released by PayNet on Thursday showed that fewer companies are falling behind on their existing loan payments.
Accounts in moderate delinquency, or those behind by 30 days or more, fell in May to 3.36% from 3.47% in April, PayNet said Tuesday.
Accounts 90 days or more behind in payment, or in severe delinquency, fell to 1.11% in May from 1.21%.
Accounts behind 180 days or more, or in default and unlikely to ever get paid, fell to 0.91% of total receivables in May from 0.94% in April, according to PayNet, which provides risk-management tools to the commercial lending industry.
The Thomson Reuters/Paynet small business lending index is correlated to developments in the overall economy, with changes in the index preceding changes in the overall U.S. economy by two to five months.
PayNet collects real-time loan information, such as originations and delinquencies, from more than 200 leading U.S. capital equipment lenders.