Small-Business Borrowing Declines in June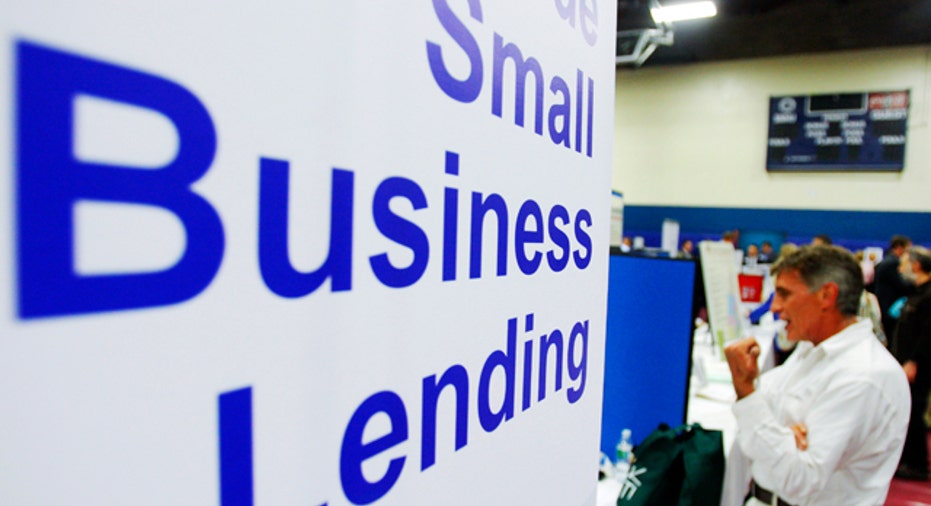 Lending to small businesses fell in June to the lowest level since October, a report showed on Wednesday, suggesting the economy's recent loss of momentum is likely to persist absent any new action by policymakers.
The Thomson Reuters/PayNet Small Business Lending Index, which measures the overall volume of financing to small U.S. companies, sagged to 98.5 from 103.8 in May, PayNet said. The index, which points to changes in overall economic growth several months in the future, has fallen in five of the past six months.
"Small businesses really took a dive," said PayNet founder Bill Phelan. "What this means is, the slowdown is going to continue."
Borrowing rose 2% in June from a year earlier, the slowest year over year pace since July 2010.
The weak borrowing by small businesses comes as Federal Reserve officials weigh their next move on interest rates, sifting through mixed economic data to determine if they need to unleash still more monetary stimulus to bring down unemployment and kick-start growth.
The Fed says it is still considering just such a move, and some analysts expect a new round of bond-buying aimed at pushing down long-term interest rates as early as September.
Fed policymakers, who have kept short-term interest rates near zero since December 2008, began a two-day policy-setting meeting on Tuesday, and are set to announce a decision later on Wednesday.
House prices rose in May for a fourth month and consumer confidence unexpectedly gained in July, reports showed Tuesday, even as consumer spending fell in June for the first time in more than a year and a gauge of Midwest employment fell to its lowest in nearly a year.
Separate PayNet data showed that fewer companies were falling behind on their existing loans, boding well for their capacity to borrow now and in the future.
Accounts that were behind in payments by 30 days or more fell to 1.11% of the total from 1.18% in May, far below the high of 4.41% reached in May 2009. This was also the lowest level since PayNet began tracking the data in 2005.
Accounts behind 90 days or more, or in severe delinquency, dropped to 0.28% from 0.31%.
Accounts behind 180 days or more, which are considered in default and unlikely ever to be paid, eased to 0.39% from 0.41%.
PayNet collects real-time loan information, such as originations and delinquencies, from more than 250 leading U.S. lenders.