Slowing Emerging Markets Prompt Goldman to Downgrade IBM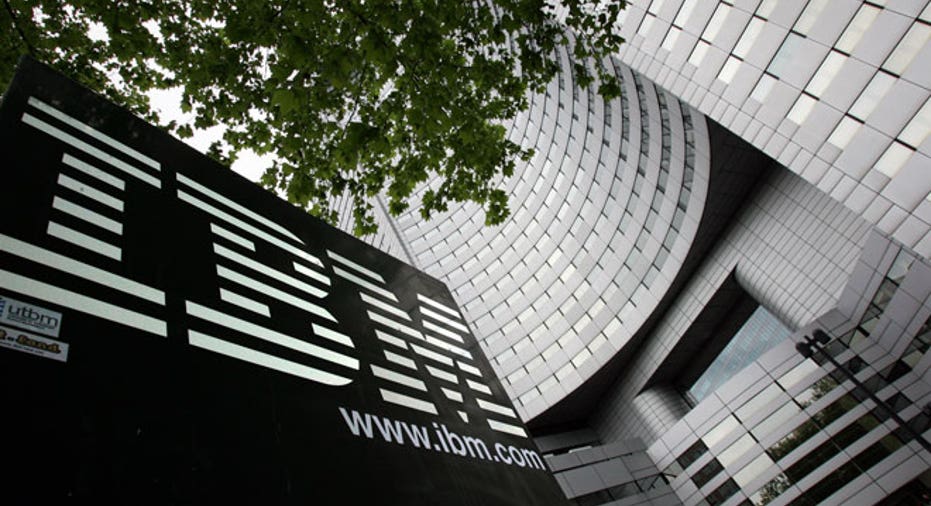 Shares of IBM (NYSE:IBM) retreated about 1% Tuesday morning after Goldman Sachs (NYSE:GS) removed the blue-chip stock from its Americas Buy List amid concerns about upcoming earnings turbulence due to trouble in emerging markets.
The investment bank also downgraded IBM to "neutral" from "buy," trimmed its 12-month price target to $200 from $220 and slashed its profit and sales estimates.
"Unfortunately, we believe that pressures on IBM's growth markets and higher-margin revenue streams may intensify in the near term, weakening some of the key sources of IBM's earnings and cash flow resiliency in coming quarters," Goldman analyst Bill Shope wrote in a note to clients.
Shope said Goldman still believes "IBM's long-term secular prospects remain sound," but the company "appears to be going through a challenging period" amid weaker IT spending trends and pressure on growth markets such as Brazil, Russia, India and China.
While IBM's growth markets now account for about 25% of IBM's total revenue and 61% of its gross profit expansion between 2010-2012, Goldman warned these key areas have "reached a point of stagnation," with constant currency growth of just 1% in the first quarter.
Late last month, outsourcing and consulting firm Accenture (NYSE:ACN) tumbled 13% after disclosing a deeper-than-expected drop in quarterly profits due to lower spending from consulting clients.
With that in mind, Goldman now sees IBM earning $16.61 a share in 2013 on sales of $103.66 billion, down from $16.71 and $104.44 billion previously.
For 2014, Goldman projected IBM EPS of $17.92 on revenue of $105.67 billion, compared with $18.10 and $106.73 billion earlier. IBM is scheduled to report quarterly results on July 17.
Shope said IBM's upside is "more heavily dependent" on M&A, divestiture gains and non-operational items.
Shares of Armonk, N.Y.-based IBM dropped 1.43% to $192.20 in premarket trading on Tuesday, threatening to nearly wipe out their tepid 2013 advance of just 1.8%.
Goldman said IBM has gained just 15.9% since the investment bank upgraded the stock to "buy" on August 14, 2011, vastly underperforming a 39.2% surge for the S&P 500.