Slim's Fat Paycheck Keeps Him Atop Forbes Rich List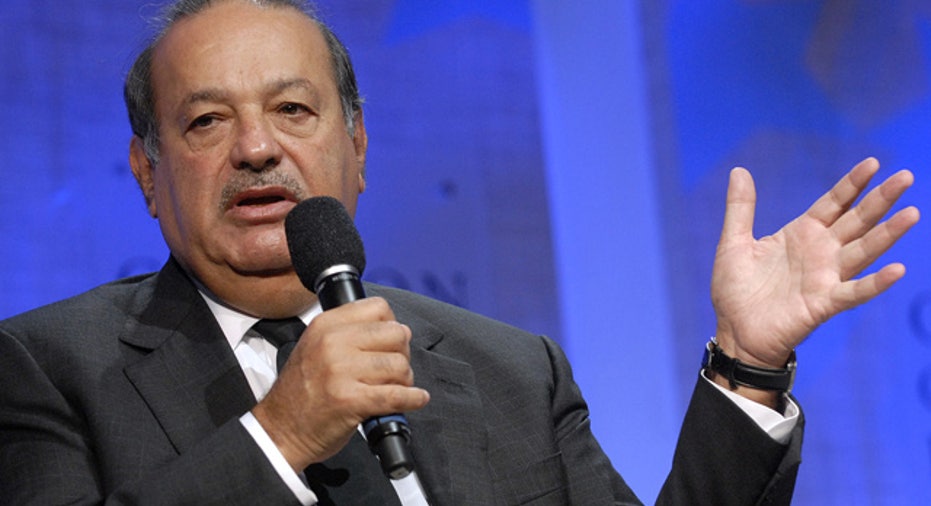 Mexican telecom tycoon Carlos Slim kept his title as the world's richest person for the second year in a row in 2011 as the number of billionaires from emerging-market countries continues to soar.
According to Forbes, Slim, who owns a large stake in The New York Times Co. (NYSE:NYT) and America Movil (NYSE:AMX), made the most money in the past year, growing his impressive fortune by $20.5 billion to $74 billion.
Slim edged out Microsoft (NASDAQ:MSFT) co-founder Bill Gates and legendary investor Warren Buffett.
The net worth of the world's billionaires received a 25% bump to $4.5 trillion in 2011 amid the accelerating global recovery, Forbes said. The average net worth of 2011 billionaires is $3.7 billion, up from $3.5 billion a year earlier.
The number of billionaires also continues to grow, with 199 new additions to the list that now totals 2,210.
Not surprisingly, China, which surpassed Japan last year as the world's second largest economy behind the U.S., nearly doubled the number of billionaires that call it home.
Fast-growing Russia and Brazil also showed two-thirds growth in their number of billionaires, Forbes said. All told, BRIC nations (Brazil, Russia, India and China) produced 108 of the 214 new names to the magazine's list.
In a further sign of the global economic realignment, the Asia-Pacific region surpassed Europe with a record 332 billionaires in 2011, making it home to the most billionaires outside the U.S., the magazine said. Those newcomers to the list can thank surging stock prices in Asia as 105 of the new billionaires get the majority of their fortunes from stakes in public companies.
The U.S. still dominates the Forbes list, albeit with a smaller lead than in years past. The magazine said one in three billionaires in the world is an American, but that is down from nearly one out of two a decade ago.
America added 10 new billionaires in 2011, but it still has 56 fewer than at its peak in 2008.
Joining Mark Zuckerberg, Facebook co-founders Eduardo Saverin and Dustin Moskovitz, Facebook first president Sean Parker and Russian Internet investor Yuri Milner have also become billionaires, Forbes said.
Forever21 cofounders Do Won and Jin Sook Chang have also joined the Forbes billionaire list.