Skippy, Bacon Demand Lifts Hormel's 1Q Profit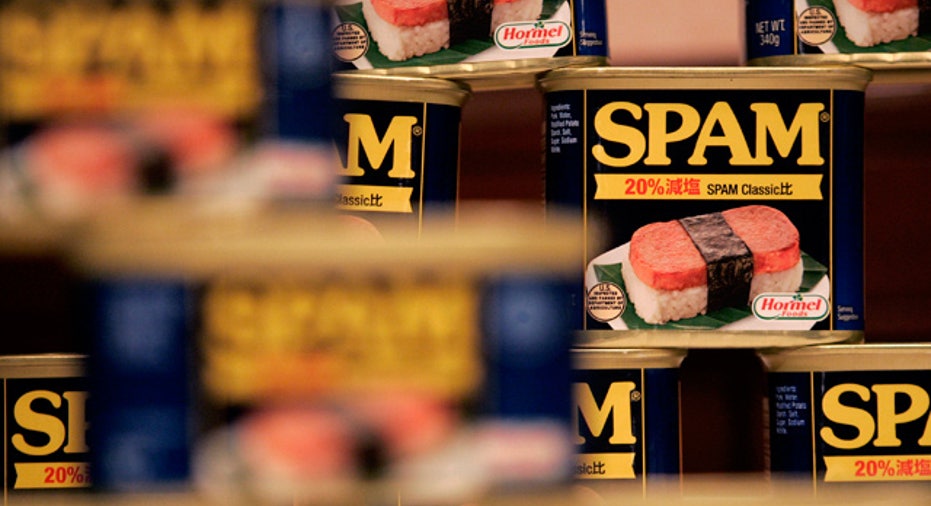 Hormel Foods (NYSE:HRL) continued to get a boost from its acquisition of Skippy peanut butter, reporting an 18% increase in its first-quarter earnings.
The maker of packaged foods said Thursday its profit rose to $153.3 million from $129.7 million in the same period a year earlier. On a per-share basis, earnings checked in at 57 cents versus 48 cents. Sales grew 6% to $2.24 billion, as volume improved 2%.
The results fell just short of Wall Street expectations for both the top and bottom lines. Analysts were looking for per-share earnings of 58 cents and revenue of $2.25 billion.
Hormel's earnings have been lifted in recent quarters after the Austin, Minn., company bought Skippy for $700 million in a deal with Unilever (NYSE:UL) last year.
In the latest period, sales of grocery products surged 20% but would have declined 2% excluding Skippy. The segment's operating profit was up 13%.
Refrigerated foods, the largest top-line contributor, logged a 6.1% increase in sales, and operating profit climbed 59% thanks to higher pork margins and bacon demand.
Chief executive Jeffrey Ettinger said Hormel's refrigerated foods business "has momentum heading into the second quarter as macro conditions remain favorable." However, cold weather and higher fuel costs will likely inflate the costs of goods for its Jennie-O Turkey Store segment in the second and third quarters, he added.
Hormel, which also owns Spam and other brands, affirmed its guidance for per-share earnings of $2.17 to $2.27 in fiscal 2014.
Shares ticked 18 cents higher to $45.49 in early morning trading.