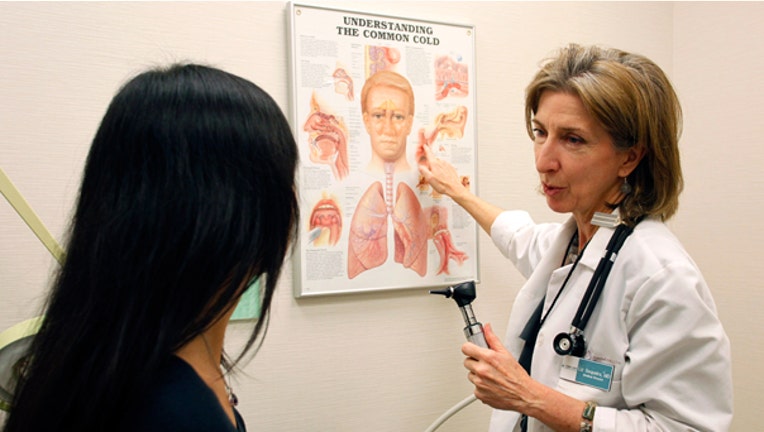 Finding an in-network doctor, especially during off peak times, can be a hassle. And germs don't wait to rear their ugly heads until standard business operating hours, and there's nothing worse than trying to find a doctor in the middle of a high fever and swollen glands.
But a New York-based Internet service is looking to reduce the time commitment and research required when trying to find a doctor. ZocDoc, quickly matches patients with doctors and helps users book and manage doctor appointments.
The site was born out of the frustration of Co-Founder and Chief Executive Cyrus Massoumi encountered when he ruptured his ear drum and needed to find a doctor on short notice. ZocDoc aims to make searching for a doctor as easy as looking for a restaurant or booking travel online. According to Massoumi, the service fills a need both for consumers looking for a quicker and easier way to book a doctor's appointment and for doctors that have openings due to last-minute cancellations.
"Doctors want to provide service to patients more efficiently and with 10% to 20% cancellation rates, often times those appointments go unfilled," says Massoumi. "Instantly patients looking for last-minute appointments find it."
According to the company, patients wait an average of 20 days for a doctor's appointment. That wait time is expected to increase when an estimated 30 million more people enter the health-care system in the next few years as health-care reform takes hold.
ZocDoc works like this: consumers go to the site, enter in the name and type of their health insurer as well as their zip code and see a list of available doctors in their area that take their insurance. Consumers can read reviews, see pictures of the doctors, view open appointment times and book their appointment instantly.
For many doctors, Massoumi says the service is integrated into their in-house scheduling system so ZocDoc knows in real time when there's a last-minute cancellation.
To keep reviews accurate and fair, only ZocDoc users who actually saw a particular doctor can post a review. This eliminates any "fake" reviews from the doctors themselves or people with a hidden agenda, Massoumi says.
The service is free for consumers and doctor's offices pay $250 per doctor, per month.  While patients don't provide sensitive data other than their type of insurance, email address, location and date of birth, the service adheres to all the regulations under The Health Insurance Portability and Accountability Act.
If an insurance provider requires a referral to see one of the specialists in ZocDoc's network, the website will provide a list of nearby primary care doctors. Experts predict it's only a matter of time before there will be a huge dearth of primary care doctors as many retire or leave the field because of the costs associated with practices.
ZocDoc has 40 different specialists including primary care doctors,  dermatologists, pediatricians, cardiologists and other specialty doctors that can be hard to find, says Massoumi.
ZocDoc also keeps track of users' appointments and sends generic appointment reminders based on a person's age and birthday. For instance, a person turning 40 may get a reminder to make an appointment for an annual skin screen or colonoscopy, says Massoumi.
Massoumi also claims ZocDoc can reduce the nation's spending on health care because it can reduce emergency room visits. He says that when patients get desperate and aren't able to book a doctor's appointment, they head to their emergency room.