Size Matters Most to First-Time Buyers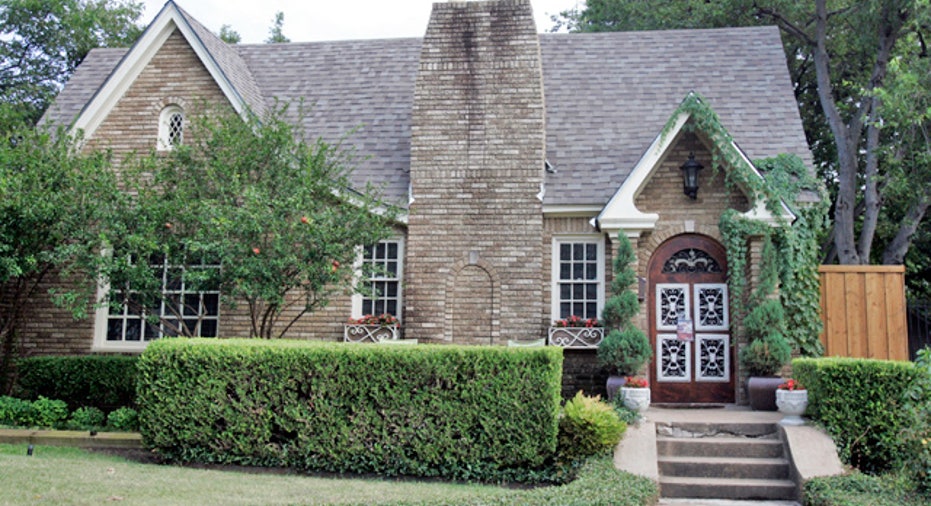 When first-time homebuyers begin looking for new digs, they often have one guideline firmly in mind: think small.
"First-time homebuyers, because they have not been through the homebuying process before, have less confidence that they are making the right decision even in spite of low interest rates and affordable prices," says Stephen Melman, director of economic services for economics and housing policy for the National Association of Home Builders (NAHB).
"While first-time buyers are often looking for the same things as repeat buyers, they are more likely to compromise on space and upgrades."
First-time homebuyers want energy efficiency and the ability to use technology with ease in their new homes. But those factors are secondary to the bottom line: the size of their monthly mortgage payments.
The National Association of Realtors (NAR) 2011 "Profile of Home Buyers and Sellers" shows that the median price of a home purchased by a first-time buyer was $155,000 compared to $219,000 for repeat buyers. The median-size home purchased by first-time buyers was 1,570 square feet compared to 2,100 square feet for repeat buyers.
Jessica Lautz, manager of member and consumer survey research for the NAR, says the median size may not tell the whole story about first-time homebuyers.
"In some places, such as in Washington, D.C., it's likely that first-time buyers are purchasing even smaller homes because of affordability issues, while in areas with less expensive housing they may be able to purchase a larger single-family home," says Lautz.
73% of first-time buyers purchased a single-family home in 2011.
Neighborhood preferences
The NAR says the median age of first-time buyers in 2011 was 31, with a median income of $62,400. According to NAHB research, just 26% of first-time homebuyers are married with children.
"Single homebuyers tend to value affordability above all when they are choosing a home and a neighborhood," says Lautz. "They also focus more on living some place convenient to friends and family, as well as entertainment and leisure activities, than married homebuyers."
Home preferences
The NAR survey shows that 51% of first-time homebuyers said that finding the right property was the hardest part of the buying experience. A 2011 NAHB study about what homes will look like in 2015 showed that builders anticipate building smaller homes with more "green" features, both of which match with first-time-buyer preferences.
"The top three things that buyers want are a great room instead of a formal living room, a walk-in closet in the master bedroom and a laundry room," says Melman. "First-time buyers want the same thing, but they are more likely to be satisfied with a small laundry room without an attached mudroom and with a smaller master bedroom and a smaller walk-in closet. They are less likely to want a formal dining room and would rather have a dining area that uses less space."
While Melman says many first-time buyers expect to have a tech-savvy home, the prevalence of handheld devices means that they won't necessarily want a home office.
6 techy upgrades for your home
"Technology to do things like run the bathwater and turn up the heat before you get home are a luxury item, but tech-savvy first-time buyers are more likely to want things like the ability to adjust the lighting remotely for added security and to be interested in keyless entry systems," says Melman.
New homes may be more appealing to first-time buyers because they tend to be more energy-efficient, but Melman says affordability is more important.
"Even if they like the idea of solar panels, first-time buyers are not likely to spend an extra $20,000 to have them," says Melman.
Marketing to first-time buyers
First-time buyers may be willing to make compromises in order to save money, but Melman says they are less likely than repeat buyers to buy a home that needs work.
Cheap, quick fixes to help sell your home
"Buyers that don't have any experience with home maintenance tend to be afraid of renovations, so home sellers should be sure to fix everything they can and make minor home improvements in order to appeal to first-time buyers," says Melman. "A good Realtor can help them understand the level of maintenance required, the value of the home and the difference in cost between minor improvements like replacing window treatments versus replacing a brick exterior."
Since first-time buyers typically search online first for a home, having great photos and a virtual tour are essential. If you are a seller, you may be happy to know that first-time buyers relied heavily on Federal Housing Administration (FHA) loans and Veterans Affairs (VA) loans in 2011. Just 17% said they had trouble coming up with a down payment, so financial incentives may not be required to clinch a deal with a first-time buyer.
The original article can be found at HSH.com:Size matters most to first-time buyers