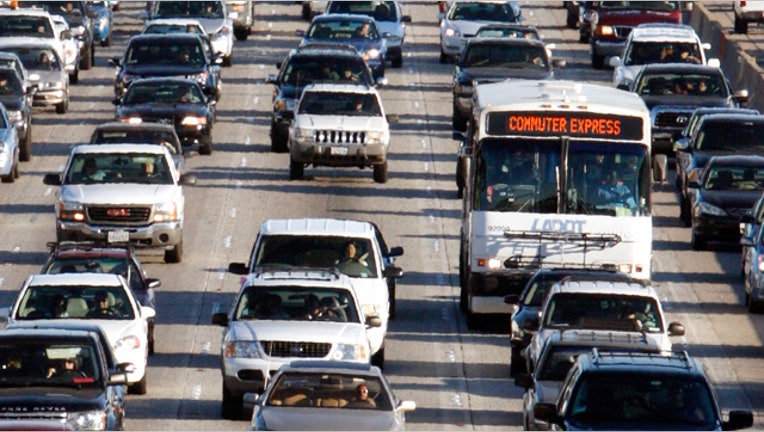 Buying a new car is a big investment. But you also want it to be a sound one. No one wants to get stuck with a vehicle that loses its value too quickly or is worth a fraction of what they paid for it when it comes time to sell. After all, depreciation is the biggest cost to car owners, even over maintenance and gas. Because of that, car buyers have to consider a car's resale value or residual value when trading in their old cars and purchasing new ones.
ALG, a Santa Barbara, Calif.-based automotive research firm, and Kelley Blue Book, an Irvine, Calif.-based provider of new- and used-car information, each year release their residual value awards, which honor those automobiles predicted to retain the highest percentage of their manufacturer's suggested retail price after three years. The rankings are not an exact science, but they can help consumers make a more informed choice when buying a car. With that in mind, here's a look six vehicles that claimed the top spots in their segments in Kelley Blue Book rankings, with their ALG rating as well. Bankrate also has included the cars' fuel economy in miles per gallon.
Honda Fit: Best in the subcompact segment
MSRP: $15,425    Gas mileage:        City - 27 mpg        Highway - 33 mpg
Subcompact cars are cheaper than their larger brethren, but that doesn't mean they don't hold their value. One subcompact car in particular is the Honda Fit, which got the top billing in that category from ALG and Kelly Blue Book. According to KBB, the Honda Fit held the top spot for the third consecutive year, with a 36-month resale value of 61.5%. ALG gives it a resale value of 56.4%.
Either way, the Honda Fit is not only attractive from a resale perspective, but its fuel efficiency and affordability make it desirable to consumers who don't want a big car. Drivers and passengers won't feel cramped in the 1.5-liter four-cylinder Honda Fit, which seats five and still has 20.6 cubic feet of storage. The different seating modes, which include the utility mode, long mode and tall mode, will come in handy for anyone needing to transport cargo. It also has a secret storage compartment behind the rear seat and 10 beverage holders inside the car. Even though the Honda Fit is small, it comes with 117 horsepower and quick acceleration.
Honda Civic: Best in the compact class
MSRP: $18,165    Gas mileage:        City - 28 mpg        Highway - 39 mpg
When many drivers think of an affordable compact car, they often zero in on the Honda Civic, which is probably why this car was the winner in its category in the Kelly Blue Book ranking. The 2013 Honda Civic is rated at a 62.3% resale value after three years, according to KBB, and was acknowledged for its low price, reliability and fuel economy. ALG gives its resale value at 58.7%.
Not only will drivers of the four-door Civic applaud the gas mileage, but they will appreciate the built-in Eco Assist technology that will tell you whether you are driving efficiently at a glance. Push the ECON button and the Civic will adjust functions to boost fuel efficiency. Standard in the 1.8-liter four-cylinder Honda Civic is the intelligent multi-information display that gathers all of the car's stats on one screen. The Civic may be small, but that doesn't mean it's not safe. The body design of the Civic increases occupant protection in the event of a crash, and the anti-lock braking system helps prevent the wheels from locking up.
Honda Accord: Best in the midsize segment
MSRP: $21,680    Gas mileage:        City - 27 mpg        Highway - 36 mpg
Car buyers may bemoan that yet another Honda has made this list, but for consumers who care about depreciation looking for a midsize car made in the U.S., they need look no further than the 2013 Honda Accord.
Winning the top spot for midsize car from ALG and Kelly Blue Book, the 2.4-liter, four-cylinder Accord was given a 58.4% resale value after 36 months by KBB. The 2013 Accord has a new exterior and interior, increased safety, and not-too-shabby fuel economy, according to KBB. ALG rated the Accord's resale value at 56.6%.
Aiming to create a sporty but sophisticated sedan, the Accord comes equipped with a new front grille and sleek profile. Standard in the Accord are alloy wheels and a driver's expanded-view mirror.
The interior of this midsize car also has lots of upgrades such as the rearview camera that comes standard in all models, the 8-inch screen that can display incoming text messages and music information, and the Eco Assist that will alert you when your driving style is wasting gas.
Hyundai Azera: Best in full-size segment
MSRP: $32,250    Gas mileage:        City - 20 mpg        Highway - 29 mpg
Rewind six years ago, and the Hyundai brand ranked in the bottom quartile in ALG's residual value rating. This year, the Azera won the award for the best residual value in the full-size segment for 2013. According to ALG, the Hyundai Azera has a 36-month residual value of 54%.
The 3.3-liter, six-cylinder Azera boasts 293 horsepower. This full-size sedan comes standard with heated front and rear seats and a ton of premium interior options such as a high-end audio system, ambient interior lighting, rear-window shades and Bluetooth capability.
Safety isn't an afterthought with the Azera, which has nine standard air bags, including one that protects the driver's knees, a vehicle stability management system and electronic stability control. Brake assist, parallel-parking monitoring that will alert you when you are close to obstacles and the rearview image with parking guide are other safety features found in the Azera.
Lexus GS 350: Best in luxury class
MSRP: $47,250    Gas mileage:        City - 19 mpg        Highway - 28 mpg
The Lexus isn't for everybody, but if you can afford the hefty price tag, you won't have to worry about throwing your money away. With a resale value of 63% after three years from KBB and 52.4% from ALG, the Lexus GS 350 will give you a lot of bang for your buck if you ever decide to part with this luxury car.
The 3.5-liter six-cylinder Lexus GS 350 can go from zero to 60 in 5.7 seconds and boasts 306 horsepower. The overhauled Lexus has 14% more body rigidity and available all-weather drive, giving drivers the right balance between performance and luxury.
Inside the Lexus GS 350, drivers will be able to access live, 24-hour navigation assistance, get emergency services at the press of a button and book dinner reservations or buy movie tickets from its 12.3-inch, high-resolution, split-screen multimedia display. Even passengers will enjoy life's luxuries with the available rear-seat controls that let them control the audio system, rear-seat climate zone, power rear sunshade and heated seats.
Toyota FJ Cruiser: Best in midsize SUV
MSRP: $27,030    Gas mileage:        City - 16 mpg        Highway - 20 mpg
Not only did the Toyota FJ Cruiser win the top spot for midsize SUV by Kelly Blue Book, but it came in first place overall with a 36-month resale value of 76%, according to KBB. ALG rated the FJ Cruiser's resale value at 61.8%.
The FJ Cruiser will likely appeal to people wanting an attractive looking off-roader, but this SUV also drives well on city streets and on the highway, according to KBB. Adding to its resale value is the FJ Cruiser's reputation for reliability.
The 4-liter, six-cylinder SUV has 260 horsepower and can tow up to 5,000 pounds. It comes equipped with water-resistant seating surfaces, rubber floors and a fold-down rear seat with removable bottom cushion.
Standard in the FJ Cruiser is a six-speaker audio system with satellite radio, iPod connectivity, hands-free phone capability and built-in Bluetooth wireless technology. The FJ Cruiser's Star Safety System includes vehicle stability control, traction control, anti-lock brakes, brake assist and Smart Stop Technology that helps bring the vehicle to a complete stop.