Six Tips to Clean up Your Social Media Profile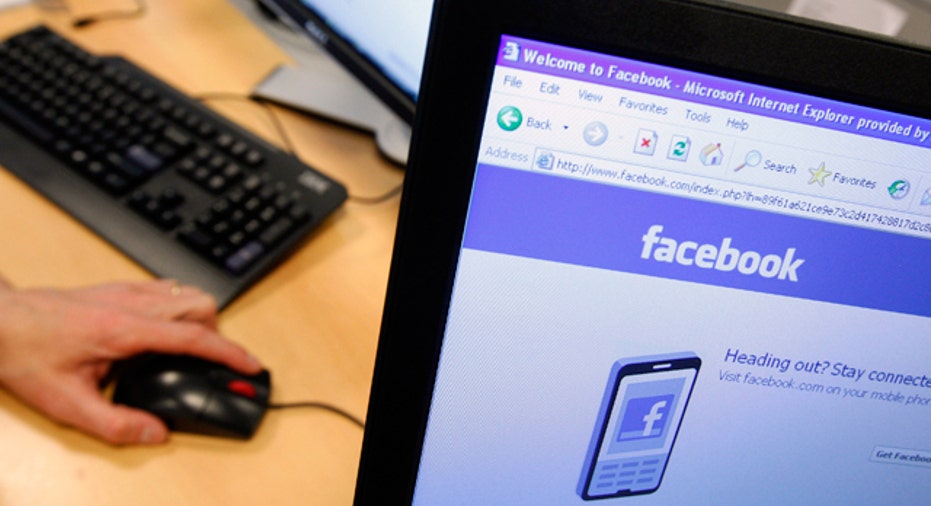 Cleaning Up Your Online Profile
If a job applicant thinks employers aren't checking their Facebook and Twitter profiles, they're wrong.
"Organizations are absolutely doing online searches and considering what they find in job offer decisions," says associate professor Marilyn Prosch, who researches online privacy at Arizona State University's W.P. Carey School of Business in Tempe.
Prosch says as many as half of all employers nationwide report checking an applicant's social media profile. There's even a growing cottage industry of firms to help people clean up their online profiles.
Services can range into the thousands of dollars. But for most job seekers, those services aren't essential, according to Matt Ivester, author of "lol...OMG!: What Every Student Needs to Know About Online Reputation Management, Digital Citizenship and Cyberbullying."
"Many people can begin managing their online reputations themselves quite easily," Ivester says. "Online reputation firms are great for people who can't manage their online reputations themselves, either because they're simply too busy, aren't tech-savvy or (have) serious reputation issues."
For most of us, it's not hard to manage our online reputations, but there are a few things you'll want to consider.
Google Yourself
If you're going to manage your online reputation, you need to know what employers are most likely to find, so conduct your own search.
"Put yourself in the shoes of a potential recruiter, and Google yourself," says Todd William, CEO of Reputation Rhino, an online reputation management company in New York. "But remember, some people use other search engines like Bing and Yahoo, and the results can be a little different. So make sure you use all three."
Usually you don't need to go super deep with your search results. "A vast majority of people never go beyond the first page of results, so those are clearly the most important," Ivester says.
To be sure, if you're aware of a particular piece of negative content, you should try to have it removed, even if it is buried deep in the online search rankings, Ivester says.
Clean Up Your Act
If you posted content on sites such as Twitter and Facebook, you can easily remove it by finding the offending comment and deleting it. Just remember, Twitter and Facebook aren't the only sites you should check. Photo-sharing sites such as Flickr and video-sharing sites such as YouTube also may contain embarrassing information.
Comments made on third-party websites, such as newspapers and blogs, might be a little harder to delete, but it's usually possible. The challenge is when you don't control the content, and the person who does refuses to take it down, Ivester says.
"You basically have two options -- sue or bury," Ivester says. "Suing can be extremely costly, and if the content is merely an opinion that you don't like, you probably won't be able to get it taken down anyway.
"The other option is to bury that piece of content as much as you can by creating positive and neutral content about yourself, and cross-linking that content so that it shows up higher in search results than the negative content you are trying to bury," he says.
Set Some Ground Rules for Sharing
Job seekers should avoid posting inappropriate content in the first place. If you're cleaning up your social media profile, it's a good time to set some ground rules, says Scott Brown, chief technology officer of Kronovia, a Danville, Calif., company that helps brands manage their online reputations.
"Avoid oversharing," Brown says. "The ramifications of oversharing or using misjudgment online can be serious. As a rule of thumb, if it would embarrass you or jeopardize your career in the event that a professional contact finds out about your personal story or opinion, don't post it, and if you have, delete it."
Some social media experts advise against sharing anything of a religious, political or sexual nature, or adjusting your privacy settings so only close friends or family can view it. But oftentimes, what one person may find offensive, another may find intriguing.
Ivester advises job applicants to have a trusted friend browse their social media profile for a second opinion. And remember to weigh your decisions against the culture of your industry.
"Some firms are much more conservative than others," Ivester says.
Tread Carefully With Privacy Settings
Every social media site has privacy settings, and experts advise using those settings to organize your friends and professional contacts on separate lists. But it's important not to go overboard with privacy either, says Jim Ernst, owner of Greenlight Public Relations in San Diego.
"Employers want to find you online," Ernst says. "The only thing that a private profile tells an employer is that you are hiding something. Be open and honest, and let them get a glimpse at who they are hiring."
For those who think it's easier to stay offline altogether, Ernst says they should think again.
"Some people opt to stay off of social networks or change their names to make it impossible for someone to find them," Ernst says. "This can be a big mistake. In a world where over 800 million people are on Facebook, it will raise questions as to why you aren't showing up anywhere. People want to know that they are hiring someone who has personality."
Get on LinkedIn
While maintaining clean Twitter and Facebook accounts is important to any job hunt, it's absolutely critical that job seekers get on LinkedIn, says Elizabeth Lions, author of "Recession Proof Yourself!"
"LinkedIn is about being professional," Lions says. "Anyone you meet in a business context is likely going to try and find you on that site because having a profile there is like having a business card."
LinkedIn is also a good place to look for jobs, and job seekers can use the social network to identify connections they may have with hiring managers before the interview. Users also can research companies that are potential employers.
But a LinkedIn profile can kill a job seeker's job chances if he has lied or embellished his credentials.
"Make sure your resume matches your LinkedIn profile and don't lie on either one," Lions says.
Claim Your Name
When employers search a job applicant's social media profile, the job seeker's name is everything, so it's a good idea to claim your name as a screen name on sites like Facebook and Twitter, and (if possible) register a dot-com with your real name, Ivester says.
"Claiming your name is both defensive and proactive in terms of managing your online reputation," Ivester says.
By claiming your name, you defend against someone else with the same name or someone impersonating you, creating negative content associated with your name. Claiming your name also helps employers find you.
"On sites like Twitter where your username is also a part of your page's URL, using your real name as your username will increase the likelihood that the content you create will show up higher in the search results for your name," Ivester says.