Six Things to Know About Reloadable Prepaid Cards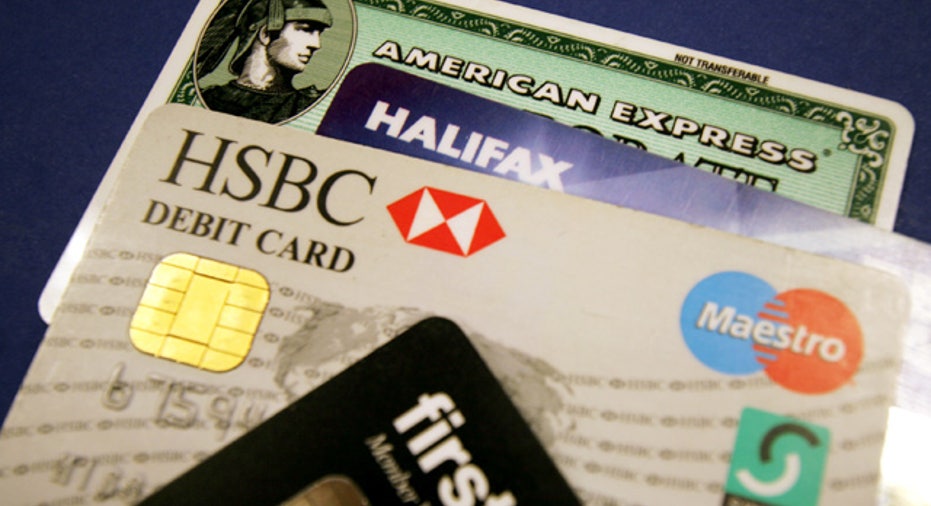 It looks like a credit card and spends like a debit card. But a reloadable prepaid card is in a class by itself.
Sometimes called "prepaid debit cards," or (less correctly) "prepaid credit cards," reloadable prepaid cards are an exploding market.
Consumers loaded $40.85 billion onto the cards in 2010 -- up 43% from the previous year, according to a 2011 study by the Mercator Advisory Group.Not to be confused with reloadable retailer cards or reloadable gift cards (good only for purchases with specific merchants), these are general-purpose cards that consumers "load up" and spend almost anywhere.
The mechanics of putting money on the cards differs with the issuer. But some of the most common options are: through direct deposit, bank transfer, by purchasing a reload card or by visiting retailers within the card issuer's network.
Many cards are affiliated with popular card networks, such as MasterCard or Visa, and carry those imprints. American Express entered the reloadable prepaid market last year with a card aimed at parents of teens. It added another reloadable prepaid option -- this one primarily for adults -- in June 2011.
Reloadable prepaid cards are "good for anything a bank account debit card is good for," says Lauren Saunders, managing attorney with the National Consumer Law Center. "They're safer than walking around with a lot of cash. But you have to be careful with the fees."
Some consumer advocates also worry that some of the legal protections that safeguard credit and debit card accounts don't apply to reloadable prepaid cards.
Considering using a reloadable prepaid card? Here are six things you need to know:
1. You'll share personal financial data.This isn't a gift card. You can't just slap it on the counter and buy the latest electronic gadget or fashion trend.
Reloadable prepaid cards are meant for long-term use -- sometimes by people who don't have or can't get bank accounts or credit cards. And setting up the card accounts requires sharing the same information with issuers that you would supply to a bank if you were opening an account.
Typically, issuers require your name, address, phone number, birthdate and Social Security number. If you're reloading from an existing bank account, you'll share that account number.
Issuers will also verify your identity, says Shekhar Sahgal, vice president of U.S. prepaid products for MasterCard.
The one big difference between traditional credit or debit cards and prepaid reloadable cards: many prepaid reloadable card issuers don't require good credit or a positive bank history to grant a card.
For instance, with MasterCard versions, the only reason someone would not be approved is if their identity couldn't be verified, says Sahgal.
2. Customer service varies widely.Customer service is another area where these cards, which can appear so similar on the surface, can be vastly different. Some issuers provide free customer service, complete with human interaction. Others offer automated voicemail or email contact for consumers with questions or problems.
And while some cards provide account information for free, others may charge for it, says Saunders.
Her concern: That "prepaid cards don't become a second-class kind of account where you can't resolve problems without being charged," she says. The cards "have a lot of promise, too. We have to make sure they develop in the right way."
Bottom line: Because things can and do go wrong over the life of a card, it pays to put customer service on the shopping list. Before you buy a card, ask: Who would you contact if there's a problem? How can you reach them? Is there a charge?
Test it out. Is it easy to get through and get help? And are the contact options convenient for you?
3. You need to shop price of use.You wouldn't buy a car without asking the price. So why would you sign up for a prepaid card without calculating what it's going to cost you?
Depending on the card and how you use it, the tab could vary widely. And that bothers some advocates.
"I have had a lot of consumers who have reached out to our office with complaints,"  U.S. Sen. Robert Menendez of New Jersey tells CreditCards.com in an interview. Topping that list: fees for everything from activating the card, to using it, to making a balance inquiry.
So while one card may charge only for reloading or ATM use, another could have a laundry list of fees for everything from receiving a statement to making a purchase.
"In some cases, these [cards] can be competitive and cost-effective alternatives to banks," says Paul Leonard, California director for the Center for Responsible Lending.  But "it's really, really important to look at, review and understand the full range of fees associated with these products," he says. "They vary tremendously."
Another question to ask: Under what circumstances will issuers forgo fees?
"Most of them will waive any monthly fees for the guarantee of direct deposit," says Leonard.
Some cards -- American Express and Green Dot among them -- assess no reloading fees if customers transfer money from another bank account.
With some cards, consumers can also buy reload cards (similar to those used with prepaid cell phones), which often carry a fee of $3 to $5.
Some issuers also use a laddered structure for some fees. While you might get one or two free trips to the ATM each month, issuers might charge for successive visits.
Even when the card is part of a larger network, the fee structure will depend largely on the individual issuer, says Mark Troughton, president for cards and network for Green Dot Corp. And it pays to know who's backing the card and stick with "trusted brands," he says.
One difference between traditional credit cards and reloadable prepaid cards: "There is no requirement for a simple fee chart (the 'Schumer box' that you get with credit cards)," says Saunders. "And the fees may not all be listed on the outside of the package."
But some issuers are providing that information voluntarily.
Look for an issuer who discloses all the associated fees before you buy the card, Troughton says. Many issuers post them on the outside of the card packaging, online or both, he says.
And keep it simple, says Laura Kelly, senior vice president for product development and marketing for American Express. "If fees take two pages to explain and they're in fine print, that's a little concerning," she says.
At the bare minimum, select a card that doesn't levy overdraft (or over-limit) fees, set-up charges or extra costs for customer service basics such as phone support or statements, Troughton says.
When you find a few promising options, calculate your monthly costs based on the services you plan to use and the fees associated with them.
And don't forget to include those regular monthly or annual charges, if there are any, Kelly says.4. Your money isn't necessarily FDIC-protected.If consumers have problems with reloadable prepaid cards, which regulator enforces their rights? And are the funds protected by the FDIC?
"That's one of the big questions," says Leonard. "Certainly the Consumer Financial Protection Bureau is going to be the regulator. But right now, in some cases, the accounts come with FDIC insurance. In some cases, they don't. In some cases, states have some oversight. It's sort of a hodgepodge. They don't fall neatly into one regulatory structure."
"There are a range of issuers of these products," he says. "One of the challenges is to establish a uniform set of standards."
With FDIC protection, you know that if your bank goes under, the money in your checking or regular savings account is protected up to $250,000.
But that protection isn't automatic if you're using a reloadable card, says Saunders.
The question of FDIC insurance used to be murky, because of the way nonbank card issuers work: They pool all their customers' deposits into a single account at a bank. While the FDIC insurance would certainly cover the card issuer up to the $250,000 limit, it was not at all clear that an individual cardholder's account had protection.
A 2008 FDIC legal opinion settled the question of pooled money. The FDIC's ruling says that even when money is pooled, as long the custodial arrangement is disclosed and adequate records are kept that identify individual owners, each person owning a portion of the pooled funds gets the FDIC insurance protection "passed through."
"If the accounts are properly structured, then the account holder will be protected," says Michelle Jun, senior attorney with Consumers Union.
Not all card issuers deposit customers' money in FDIC accounts, though. American Express launched an adult version of its reloadable prepaid card in June 2011, for example, and, as it discloses in the card's terms, "Any funds loaded on your card are not insured by the Federal Deposit Insurance Corp."
So it pays to ask, and to be specific: Don't just ask if the money or institution behind the card is FDIC-insured. Ask if individual accounts are covered by FDIC deposit insurance.
5. Some cards offer perksSome cards are sweetening the pot and offering cardholders benefits that are commonly associated with credit cards.
One example: American Express offers things such as purchase protection (which replaces lost, broken or stolen items within 90 days of purchase), global assistance (help for travelers with legal or medical problems abroad), and roadside assistance for its reloadable prepaid card customers, says Kelly.
Some MasterCard reloadable prepaid cards designed for travel are chip-and-PIN enabled so they can be used overseas, especially in Europe where this technology is standard, says Sahgal. And some feature lost baggage protection and traveler's assistance for medical or legal emergencies, he says.
And look for services that will help you keep up with your account, such as apps to check your balance instantly, and free text alerts if funds get low, says Troughton.
6. Consumer protections vary with the card. Many cards are marketed as a replacement for traditional debit cards or credit cards. But "they do not have the same guaranteed protections as a debit card or checking account," says Menendez.
Another common complaint that Menendez's office has received from consumers: no guaranteed protection or reimbursement if the cards are lost or stolen.
That's because many of the rules that consumers rely on to protect their debit cards, bank accounts and credit cards don't apply to reloadable prepaid cards, says Jun. And she says that includes the Credit Card Accountability, Responsibility, and Disclosure Act --  better known as the Credit CARD Act.
Regulators oversee the banks that issue the cards, but the consumer doesn't have any guaranteed protections, Jun says. "Regulations don't cover consumers yet."While some card issuers have policies that offer consumer protections, "it's voluntary," she says.
With a traditional debit card, if there is a loss, fraud or theft, the issuer is required to take certain steps and quickly investigate, Jun says. With reloadable prepaid cards, it's left up to the issuer, she says. "There aren't any guarantees."
But some issuers are voluntarily adhering to some of these regulations, says Troughton.A few examples:
MasterCard-branded products offer $0 liability in cases of loss, theft or fraud, says Sahgal.

Since all Green Dot prepaid cards are affiliated with MasterCard or Visa, they offer $0 liability for unauthorized activity, says Troughton. Customers do, however, pay a $4.95 fee for a replacement card.

With loss, theft or fraud, American Express replaces both the funds and the card for free, says Kelly.
Sen. Menendez would like to see legal protections -- similar to those already in place for traditional debit and credit cards – for reloadable prepaid cards. He's introduced legislation that would require upfront disclosure of all fees and would also ban some fees (including those for balance inquiries, inactivity and account closure) on reloadable cards. It would also mandate consumer protections in case of loss or theft, and extend FDIC coverage to all consumers with reloadable prepaid card accounts.
At the moment, "consumers really need to remember three things," says Menendez. "No. 1: Know all the fees. You have to read the fine print."
Second, "it's not a credit card," he says. "You have to find out what kind of protections there are. And, in general, there are not many. And third, you have to make sure it's right for you. Prepaid cards have their place, but they don't take the place of traditional bank accounts."