Six Spectacular Father's Day Getaways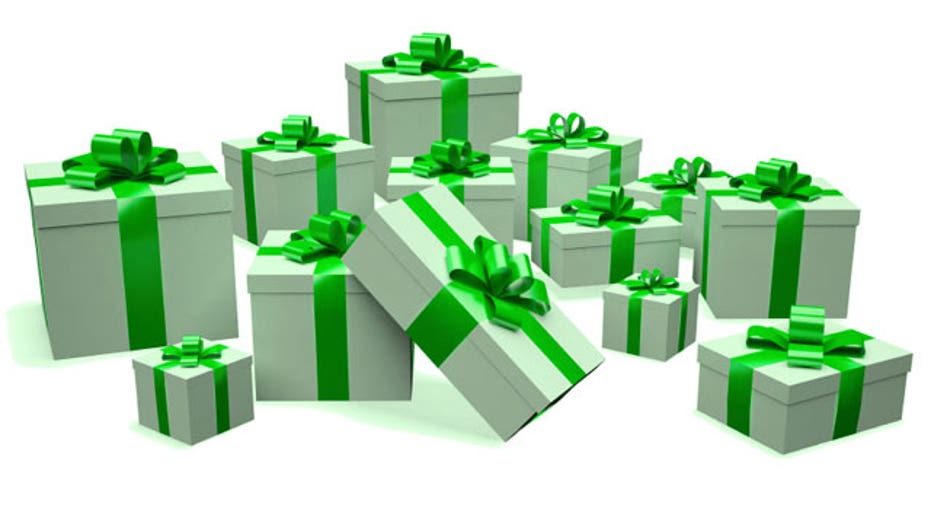 What to Get for Dad
Let's face it; we may have Mother's Day gifts down to a science, but Father's Day is still a major puzzler.
What are the male equivalents of flowers and chocolates? Or homemade cards and breakfast in bed?
Sure, you could get Dad a barrel of his favorite microbrew, a gift card to Cabela's, a fistful of Slim Jims or a couple of those Jimmy Dean microwave egg sandwiches, but he'd probably look at you like you're nuts.
Sadly, guys don't do guy days well. Never have and probably never will.
Unless ... unless the token of your love and esteem is so perfectly chosen that he can't help but be proud that at least one of his offspring had the bandwidth to intercept one of his dreams and make it come true.
The key to pulling off this Father's Day sleight of hand is to give Dad an experience he'd secretly love but would never spring for himself. Once presented with the perfect getaway gift as a gesture of love and gratitude, Dad is practically obligated to go have a good time. "Hey, it's from my kids," he'll say. "Waddaya gonna do?"
Here are six getaway gift ideas guaranteed to make his Father's Day unforgettable.
Drive of a Lifetime
Where: Miami Exotic Auto Racing
Cost: Starting at $249 for three laps in an Audi R8, Ferrari or Lamborghini Gallardo
Why it's Dad-worthy: Experience a real rush hour!
Does Dad have a need for speed? If so, there's no better Father's Day gift than a few laps at 125 miles per hour behind the wheel of a Ferrari, Lamborghini or Audi R8.
Between NASCAR and IndyCar events, Homestead-Miami Speedway hosts Miami Exotic Auto Racing, which enables everyday commuters to drive like crazy in high-performance exotic cars over a closed 2.2-mile course that includes 14 hairpin turns and four straightaways, including the longest tour straightaway in the United States.
"The average guy will get these cars up to 125 miles per hour," says Miami Exotic Auto owner Jared Wilson. "Our experienced professionals get them up to about 150."
Each session includes a training session, practice lap, insurance and a seasoned professional driver riding shotgun. Not wild about driving? The whole family also can take turns riding beside an experienced driver as he unleashes one of these beasts. Driving or riding, an in-car HD camera will capture Dad's rapture on DVD.
Unforgettable Golf
Where: Pebble Beach Resort, Pebble Beach, Calif.
Cost: Two-night Stay & Play Package starts at $1,995
Why it's Dad-worthy: That surf! Those cliffs! The history!
Playing legendary Pebble Beach, home to five U.S. Opens and one of the most instantly recognizable golf destinations in the world, surely ranks near the top of any golfer's bucket list. Negotiating a white sphere from cliff-side fairways to gently sloping greens atop the rugged coastline of the Monterey Peninsula helps you summon golf's equivalent of sensory overload.
The summer Stay & Play Package features two nights at The Inn at Spanish Bay, a round of golf at Pebble Beach and a second round at Dad's choice of either The Links at Spanish Bay or the legendary Spyglass Hill course.
"Obviously golf is the draw, no doubt about it," says spokesman Ryan Pierson. "But aside from the golf, we really pride ourselves in a full gamut of attractions and activities, especially for women. We have a lot of different aspects to the resort, from the spa to the dining to the shopping to any sort of outdoor activities you can imagine, including kayaking and water sports."
Living the Rock Star Dream
Where: Rock 'n' Roll Fantasy Camp; locations vary
Cost: $6,999 for three days, $8,999 for five days, all inclusive
Why it's Dad-worthy: You're never too old to rock 'n' roll!
Long before you were born, Dad dreamed of rock stardom. Here's your chance to help him live that dream at Rock 'n' Roll Fantasy Camp.
"It's a life-changing experience," says David Fishof, a rock producer who founded the camp in 1997.
During camp, Dad will jam with rock-star mentors, write and record an original song and perform live on stage at a major venue beside such rock legends as Steven Tyler, Roger Daltry and Bret Michaels.
No chops? No problem. "Our typical camper is anywhere from 30 to 60 and ranges from people who have taken one guitar lesson to those who play regularly and just want to get better," Fishof says. "If Dad's a great musician, we have a master's class that puts him with better musicians."
The next Rock 'n' Roll Fantasy Camp takes place Oct. 10-14 at the MGM Grand in Las Vegas with Gene Simmons of KISS, Vince Neil of Motley Crue and Sebastian Bach of Skid Row.
Buckin' Broncos, Kinda
Where: Triple Creek Ranch, Darby, Mont.
Cost: Four-night fisherman or cowboy packages start at $5,050, meals and activities inclusive
Why it's Dad-worthy: Timeless guy fun translated to adulthood
What in the world is a high-class Relais & Chateaux resort doing in the wilds of Montana?
Allowing visitors to have a second childhood while still savoring the good life, that's what.
Far from snooty, Triple Creek Ranch can be downright goofy with outdoor his-and-her activities that include horseback riding, team cattle penning, dog sledding, catch-and-release fly fishing and something called "skijoring."
"It's an absolute blast," general manager Leslie McConnell says of skijoring. "We tow each other by horseback on cross country skis, snowboards, sleds and inner tubes. The guests love it!"
Triple Creek evenings revolve around the locally sourced culinary creations of a French-trained chef, wine selections by an on-ranch sommelier and sunset strolls through the apple and pear orchard.
"It's fun because people don't expect it," says McConnell. "You can get down and dirty during the day and then have an amazing gourmet meal and sleep in a king-size log poster bed with all the creature comforts. We're always balancing rustic and elegant."
For Love of the Game
Where: Pro Ball Baseball Clinic, Peoria, Ariz.
Cost: $2,795 for four-day Fundamentals Camp, room and board inclusive
Why it's Dad-worthy: One-on-one training with pro coaches
Dr. John Rubinow loves to play baseball. Now in his 50s, he plays in leagues with guys half his age. Ten years ago, when he couldn't find a camp where he could sharpen his skills, he decided to start one with the help of Joe Maddon, now head coach of the Tampa Bay Rays.
Don't confuse Pro Ball Baseball Clinic with those fantasy baseball camps that would hand Dad a souvenir uniform, introduce him to an aging All-Star and call it good. At Rubinow's camp, he'll bring his own gear and dig in for four days of dawn-to-dusk, one-on-one fundamentals coaching with major league bigs such as Yankees hitting coach Kevin Long, Orioles pitching coach Rick Adair and Angels bench coach Rob Picciolo. "A love of the game is the common bond of everyone here," says Rubinow.
The next Fundamentals Camp will be held Jan. 10-13, 2013, at the San Diego Padres spring training complex, concurrent with a Father-Son Clinic (special pricing available). Reserve now: space is limited to 30.
The One, the Only Orient Express
Where: Venice-Simplon Orient Express
Cost: $19,900 Paris to Istanbul, private cabin, double occupancy
Why it's Dad-worthy: Experience the golden age of travel
Whether Dad is an art lover, history buff, train aficionado or fan of Agatha Christie, he'll be reliving his adventure aboard the incomparable Orient Express for the rest of his life.
The original Orient Express first made its legendary journey through the Alps in 1883 and quickly became the conveyance of choice for nobility, celebrities and shady characters alike.
After World War II however, other forms of transportation eclipsed train travel, and the Orient Express stopped running in 1977.
That's when James B. Sherwood climbed aboard. It took the wealthy entrepreneur and railroad enthusiast $16 million to locate, acquire and beautifully restore the 35 vintage cars, but when he returned the Orient Express to service in 1982, he did so with all the white-glove grandeur of the golden age of travel. The restoration was so authentic that each carriage still retains its own hand-fed furnace to heat water and pipes.
"It's a museum on wheels," says spokesman Tim Monaghan.
The five-day Paris-to-Istanbul journey that departs once a year in late summer is sold out for 2012, but accepting reservations for 2013. Or consider one of dozens of shorter Orient Express itineraries that crisscross Western Europe in style.