Six Questions About Medicare Advantage Plans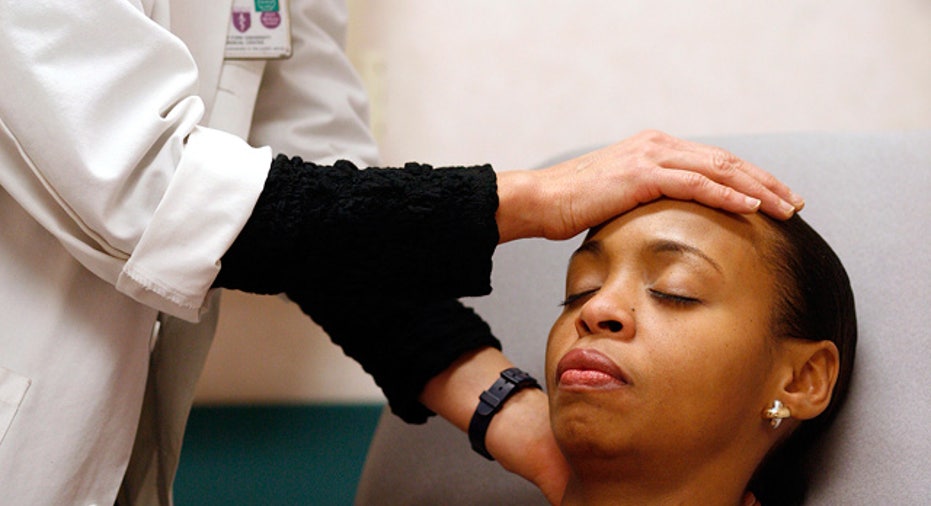 Should you consider a Medicare Advantage plan?
As of 2010, one-fourth of the Medicare population was enrolled in a Medicare Advantage plan, according to the Kaiser Family Foundation. If you're fairly healthy, you might want to join the ranks. You can get expanded benefits such as vision care and more plan choices, especially in metropolitan areas, and most importantly, save money. In fact, a private Medicare plan or Medicare Advantage plan can cost just $50 per month, compared to $150 to $250 per month for Medicare and Medigap, according to the Medicare Rights Center.
Medicare Advantage plans typically cover the same services as original Medicare, including drug coverage, so you don't have to sign up for both plans. Medigap is a supplemental insurance policy used with Medicare that provides extra medical coverage.
The plans aren't without their caveats. Medicare Advantage plans are offered by private companies approved by Medicare. For many programs, you're limited to using in-network doctors only. There's also usually more cost sharing when you sign up for Medicare Advantage versus original Medicare.
Additionally, Medicare Advantage is aimed at people who stay close to home, says Ross Blair, CEO of the Medicare plan comparison site PlanPrescriber.com. You're tied to a specific doctor and network. If you leave the network, you may not be covered. Blair says the plans are best in metro areas, where a greater number of Medicare Advantage plans are offered.
Which Type of MA Plan is Best for You?
Most people sign up for Medicare HMOs rather than PPOs, according to the Kaiser Family Foundation. Health maintenance organizations, or HMOs, usually get higher ratings than preferred provider organizations, or PPOs, but you can only use your in-network doctor. Conversely, PPOs may cover some of the medical costs outside a network.
A third option -- private fee-for-service, or PFFS, plans -- should be avoided, says Blair. Costs can run higher than original Medicare plans, and doctors may be harder to find because you're not part of a network.
Within these categories, plans vary widely. Some may cover vision or dental, others enhanced drug coverage. The key is looking at total annual plan costs, copays and deductibles, says Blair.
Armed with this information, here are six questions to research before choosing a plan.
Is your doctor in the plan? If your doctor isn't, a Medicare Advantage plan may not be for you. If so, your doctor may know which ones are easiest to deal with, says Mary Ashkar, an attorney at the Connecticut-based Center for Medicare Advocacy.
What isn't covered? With Medicare Advantage, costs can rack up quickly, unless you know what's covered. That's because there's more oversight and review with Advantage plans versus original Medicare, says Ashkar. For example, at skilled nursing facilities, the plan can impose cost sharing at day 11. "You could end up paying more than you thought," she says.
This year, the mandatory out-of-pocket maximum for a Medicare Advantage plan is $6,700.
In addition, know what prescription drug coverage you're getting. They're usually included in Medicare Advantage plans, but drug costs and coverage can vary widely. There may be restrictions, such as using generic versus branded medicines.
Your insurance copays with Medicare Advantage could quickly explode if you're sick or have a chronic illness that requires many doctor visits. "The best candidate for Medicare Advantage is someone who's healthy," says Ashkar. "We see trouble when someone gets sick."
What's the plan's rating? Medicare Advantage plan quality is rising with the government beginning to weed out weaker plans. "We saw significant cuts to Medicare Advantage plans last year," says Adrienne Muralidharan, a senior Medicare specialist for the Allsup Medicare Advisor, a plan selection service. "Lower-rated plans are the most susceptible."
Medicare.gov rates Medicare Advantage plans with a five-star rating system with its Medicare Plan Finder. These ratings weigh member complaints, telephone customer service and plan responsiveness, among other factors. In 2011, nearly 24 percent of all Medicare Advantage enrollees were in plans rated four stars or better, according to the Kaiser Family Foundation. Next year, the health care reform act will roll out bonuses for plans rated at least four stars. The Centers for Medicare & Medicaid Services is also flagging low-performing plans.
What are my medical needs? One big benefit an Advantage plan offers is that it's bundled with drug benefits. But how good is the insurance coverage? "Each year, you should check your medication needs because they change," he says. Drug coverage is one of the biggest costs.
Are emergency services covered? Medicare Advantage plans best suit seniors who stay close to home. But if you have an emergency out of your network, you may not be covered, says Ashkar.
Am I covered if I travel? Many Advantage plans are limited to a finite service area. "But if you do a lot of traveling, consider a PPO over an HMO," says Ashkar.
Remember that cheaper insurance isn't always better. "You may get a cheaper plan," she says, "but you may not get the benefits you need."