Six Keys for Making a Car Purchase Online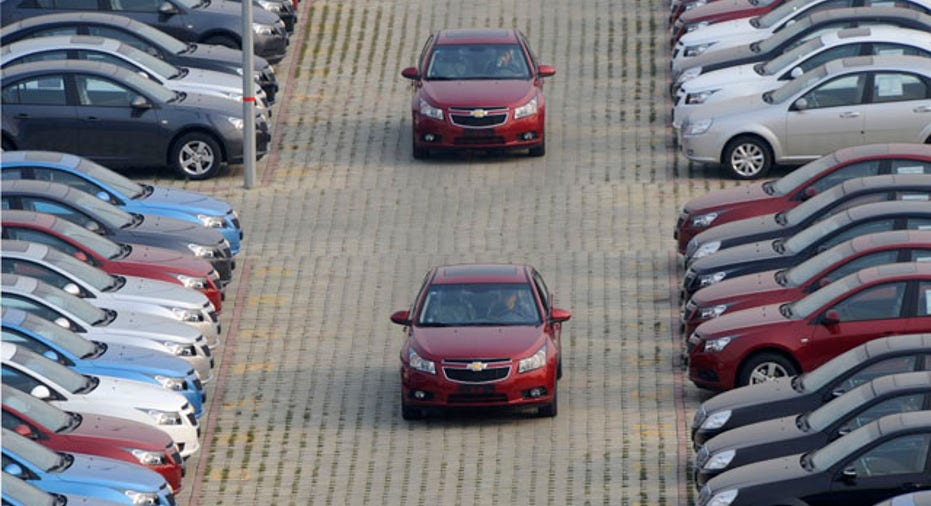 You know you need a new car but are dreading the back-and-forth haggling you'll face with a car salesman on the dealer lot.
Turn on your computer instead.
"If you're buying a new car, you can use the Internet," says Lauren Fix, author of "Lauren Fix's Guide to Loving your Car." From setting a budget to finding a fair price and even financing the purchase, the Web offers something for every step of your car-purchasing journey.
Here, experts explain how online resources can help you negotiate the best price for your next car.
Start With the Basics
To decide how much you can afford to spend on a car, consider two factors -- down payment and monthly payment.
For a down payment, determine if you can afford to pay part of the price of the car upfront. If you have a car to trade in or sell, check the Kelley Blue Book to find its value.
If you'll need to borrow money for part or all of the purchase, tally the amount of debt you currently carry. Your total debt should be no more than 36% of your gross income, according to Consumer Reports. Calculate 36% of your gross monthly income and subtract monthly bills, any loan payments, and mortgage and credit card payments. The resulting figure is how much you can afford for a monthly car payment.
Online calculators can help you play out monthly payment scenarios.
Besides the actual ticket price, take into account costs such as insurance, Fix says. If you buy a car that's newer than the one you're driving, the premiums will rise.
Once you've set a price range, go online to find cars that fit within those limits. Use websites such as Edmunds.com, AutoTrader.com and CarZen.com.
Test-Drive the Car
When you know what you can afford and have several options within your price range, it's time to turn off the computer for a bit.
"Never buy a car without testing it," Fix says. You can find plenty of information online, but even Google can't help you determine exactly what it feels like to sit in the driver's seat.
When test-driving the car, make sure you can get in and out of the vehicle easily. You'll want to feel comfortable while driving it. Also check that you can easily see the instruments and reach the controls.
While test-driving is important for any car, it's essential if you're purchasing a used one. Ask about the car's history and to see the car's title, Fix says. If you're seriously considering buying the car, have it evaluated by an Automotive Service Excellence, or ASE, certified technician.
Compare Prices Online
"Once you know what type of car you want to get, shopping for a vehicle becomes a matter of price discovery, or finding a way to pay the best price," says Jesse Toprak, a vice president of TrueCar.com.
TrueCar.com will show you a bell curve of recent prices at dealers in your area. At Edmunds.com, you can find a particular car's "true market value," a price based on actual sales data from your region. Cars.com has a downloadable application to help you browse cars and prices. If you find a website that offers a car-shopping app and it's free, use it, Fix
Read Dealer Reviews Online
Before heading back to the dealers in your area to negotiate a price, find out what other consumers are saying about them. At review sites such as DealerRater.com, you can see how customers rate dealers in your area by customer service, quality of work, friendliness, overall experience and the price of the car.
Two other sites to visit for reviews and ratings of local dealers are CarDealerReviews.org and MyDealerReport.com.
Look into Financing Options
If you get an auto loan through a dealership, the dealer is likely to look at the car loans available for you and then mark up the loan rate, say from 10% to 13%, says Greg Thibodeau, CEO of myAutoloan.com. The difference is profit for them.
For a better deal, go online to find direct lender offers. Bankrate lists recent auto loan rates in your area. You can secure a car loan online before going back to the dealer.
Also consider going to your bank or credit union equipped with the rates you found online to inquire about an auto loan.
Purchase the Car Online
Armed with price quotes and financing information, you're ready to head back to the dealer to start the negotiating. But if you'd rather finish up the purchase through the Internet, many dealers will give you a free quote online or consider an offer. In the case of a used car, limit the search to your local area so you can see and test-drive the vehicle before making the purchase.
And if you want to forgo all haggling, websites such as From Car to Finish offer a shopping service that will take care of the negotiating for you. It will contact at least four dealers in your area to get quotes on cars and give you a report outlining the offers.