Six Habits of Successful College Students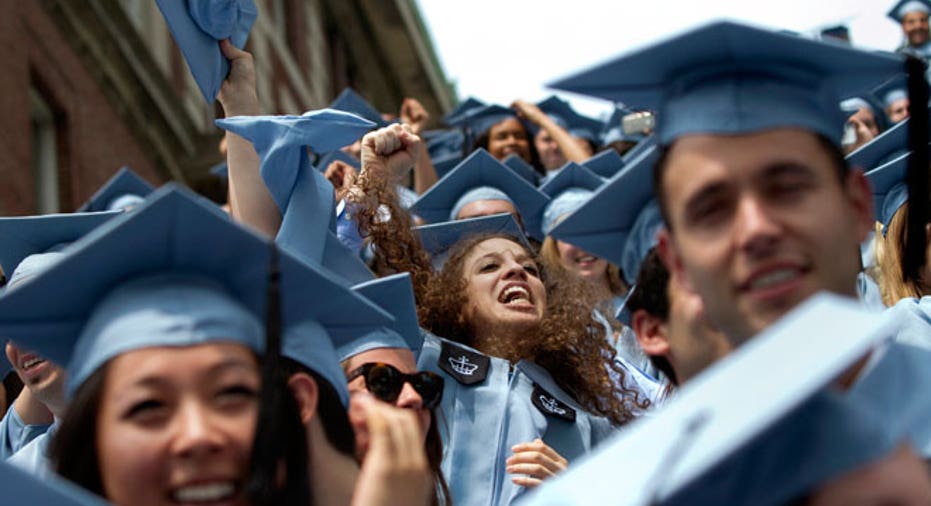 Getting accepted to college is an achievement in itself, but a degree doesn't automatically equal success in the long run.
According to data from the federal government ,the overall four-year graduation rate for 2012 was 31% for public colleges and 52% for private colleges, so students should take note they need to establish good habits to stay on track and keep debt to a minimum.
"Going to college is not the same as being successful in college and completing a college degree – it's very important that students who 'get in' and 'go' have a very good idea from the start of what will be expected of them and what steps they will need to take to persist and complete," says Lori Grandstaff, vice president of product management and operations at WiseChoice.
Here are six expert tips that rising freshmen and current college students can institute now to be successful throughout their college experience.
Tip 1: Know and use on-campus resources
Colleges offer extensive resources to help students succeed at academics, extracurricular activities and career growth.
By the end of their first semester, students should be familiar with three key campus places: the library, the academic support center, and the career services center.
"Find out what sort of resources are available and what kind of support is provided by real people," says Sally Rubenstone, senior advisor at College Confidential.
"Reference librarians, writing counselors, and career advisors can be key players when it comes to turning a so-so college experience into a successful one."
Tip 2: Create a system to establish priorities
Students accustomed to their structured high school experience may struggle to balance college's new-found independence to juggle classes, study time and extracurricular activities.
Grandstaff suggest students—especially freshmen—set priorities and stick to a schedule to manage their workload, schedule and reduce stress.
"Talking about these competing roles and planning where to spend time/effort is important for college students, and the sooner these conversations [with parents, faculty advisors, peers, etc.]take place, the better equipped students will be for succeeding in all areas of their lives."
Tip 3: Don't just show up to class--get involved
Large lecture halls can be intimidating, but experts say students get a better grasp on the material and can potentially increase their GPA if they are actively engaged rather than just going through the motions.
Rubenstone recommends sitting at the front of the room or close to the professor to feel more present and to participate in discussions when possible.
"Don't dominate discussions or speak out when you have nothing to add just because you think it will help your grade…but you're more likely to feel engaged when you actually are engaged."
Tip 4: Foster relationships with professors and TAs
A common misperception about college faculty members is that they don't want to be bothered by students, but most professors encourage interaction outside of class, says Dr. Christopher Duncan, Wittenberg University Provost and Professor of Political Science
"A close mentoring relationship with a few select faculty members is one of the most important parts of a good college education," he says.
Demonstrating dedication and persistence to professors and teaching assistants (TAs) can also help students excel in a particular course they're struggling with, says Jeff Livingston, senior vice president of McGraw Hill's College and Career Readiness Center.
"It is very important to do things like signing up for office hours with a professor, making sure that you have a relationship with your TA where if you have to call them with an emergency, the TA knows who you are."
Tip 5: Build a portfolio
Students should pick classes and activities that will advance their knowledge and experience toward their career path that they can use on a resume or during an interview, suggests Tamryn Hennessy, Rasmussen College's National Director of Career Services.
"Save great pieces of your coursework or great project work that you might save as PDF to show how you work in team [or] an extensive research paper that shows your ability to think and write," she says.
"These are pieces you could offer to future employer evidence of your soft skills--this is so important, as employers know they can't train this."
Tip 6: Look ahead now
Students who delay thinking about the future until they have their diploma in hand may regret lack of foresight during their time in school.
To avoid getting stuck in a post-graduation rut or becoming unemployed, Livingston suggests that students check in with their goals every few months to make sure they are still on track by asking themselves questions: where they will be living, where they will be working, and how they will support themselves three years after graduation.
"You'd be amazed at how often that internal conversation actually helps--if you force yourself to say I'm going to complete this statement, it forces you to begin to imagine what that future is and subconsciously starts to help you [achieve that]."