Six Flags Quarterly Sales Climb on Higher Admissions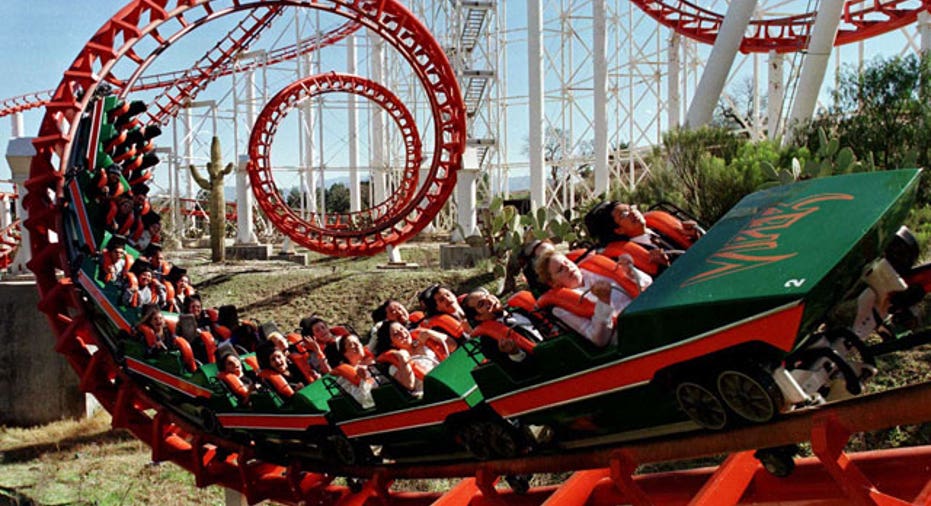 Six Flags (NYSE:SIX) revealed on Monday a second-quarter profit that beat Wall Street estimates on stronger admissions revenue as the company continues to rebound after emerging from bankruptcy more than a year ago.
The Grand Prairie, Texas-based operator of theme and water parks posted net income of nearly $35 million, or 62 cents a share, ahead of average analyst estimates polled by Thomson Reuters of 49 cents.
The year-earlier income figure of $743.3 million was not directly comparable because of the companys emergence from bankruptcy in April 2010. Six Flags did not report a per-share number for the same period last year.
Revenue for the three months ended June 30 was $338.7 million, up about 5.5% from $321.3 million a year ago, missing the Streets view of $349.2 million.
Home of the El Toro, Green Lantern and Bizarro rollercoaster rides, Six Flags attributed sales growth to higher admissions revenue, stronger guest spending in the parks and lower operating costs.
"I am very pleased with our team's execution," said Six Flags CEO Jim Reid-Anderson. "We registered record guest satisfaction scores in the quarter and delivered improvements in all key financial metrics including revenue, profitability and cash flow."
During the second quarter, guest attendance grew slightly year-over-year to 8.2 million and admissions revenue climbed 9% to $22.28 a person. The gains were partially offset by a 26% decline in smaller revenue categories such as sponsorship and licensing fees.
Looking ahead, the Six Flags boss said the company will continue successfully implementing a multi-year strategy to create value for shareholders.