Six Cutting-Edge Bank Alternatives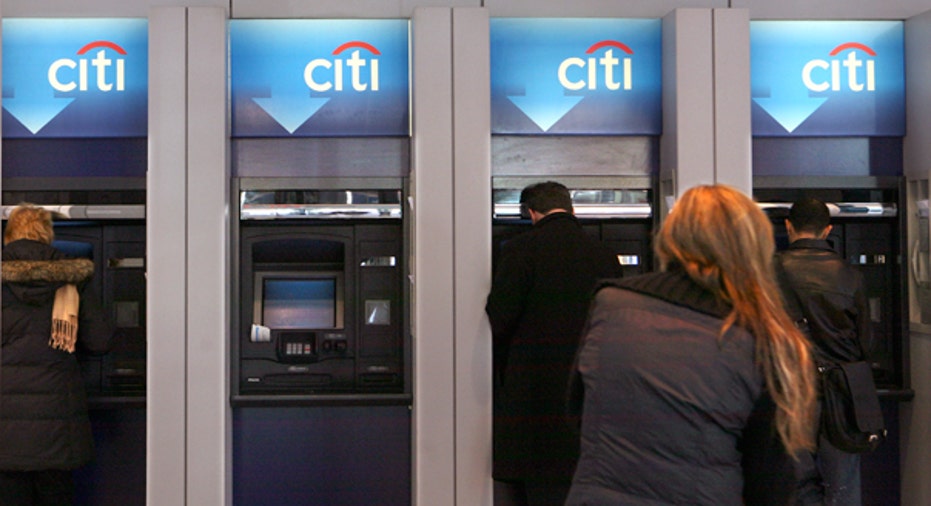 Can you do better than a bank?
Tired of plain-vanilla banks and bucks?
A fleet of upstart companies and even old ones with new offerings are betting yes. Offerings range from innovations, such as virtual currencies, to older ones, such as company credit unions, that can save you money.
"Most places these days want to be one-stop shops," says Robert Laura, president of Synergos Financial Group in Howell, Mich. Meanwhile, banks are dinging people with ATM fees or overdraft protection.
Laura warns buyers to beware. Watch out for limited services or high fees. Not every alternative money source may be for you. Some are works in progress. That said, here are six banking alternatives on the rise.
Virtual currency gains traction
A global electronic currency that isn't regulated?
Sounds futuristic, but it's here now. Bitcoins are a bank alternative invented by an anonymous programmer in 2009. There's no global, central clearinghouse. Bitcoins are an experimental digital currency bought and sold via online exchanges. In the U.S., the Mt.Gox website is the main exchange, handling most dollar-to-bitcoin conversions.
One of bitcoin's best uses is for making global peer-to-peer payments, says Donald Norman, co-founder of Bitcoin Consultancy, an advocacy group in London. Why? Transferring bitcoins to someone else is usually free. "To send cash payments elsewhere, you usually have to pay fees," he says.
Still, bitcoins aren't for the faint of heart. Their price can be volatile, Norman says. And huge electronic-commerce sites don't accept them yet. "But bitcoins are gaining traction," he says.
Websites make small loans available
A slew of online sites, such as Prosper and BillFloat, are becoming alternatives to banks that want to lend you money.
BillFloat dishes out short-term loans for bill payments, such as heating or electric utilities. Loans are small -- up to $200 -- and rates range from a 7% to 36% annual percentage rate, depending on your state. "Our loans are different (from) payday loans because we don't give out cash," says Ryan Gilbert, CEO of BillFloat.com. Instead, payments are sent directly to 2,500 billers nationwide.
These loans help consumers avoid costly bank late fees, overdraft charges or pricey loan rates.
With 38% of Americans living paycheck to paycheck, "We offer needed relief for short-term crunches. Most banks are ill-equipped to make these loans." Gilbert says.
Some towns have their own currency
Some towns and cities are legally printing their own money as banking alternatives for their residents.
Known as local currencies, they were widely used during the Great Depression to spur local business growth. Ithaca, N.Y., has its "Hours" local currency. Pittsboro, N.C., has the "Plenty," and Massachusetts' Berkshire region has "BerkShares."
Their main draw is they offer more bang for your buck. Consumers go to their banks and exchange money, usually 95 cents for $1 worth of local currencies.
The objective is bringing power back to communities, says Nick Kacher, outreach coordinator for the New Economics Institute in Great Barrington, Mass., which helped launch BerkShares. "It's a democratically controlled tool," he says. Currently, 13 Berkshire bank branches exchange dollars for BerkShares, which can be used at hundreds of Berkshire restaurants, stores and service firms.
Of course, local currencies are used by cash-only spenders.
Bank at your local Wal-Mart
Americans are ditching their banks as they get dinged by overdraft fees and ATM fees.
So, big companies are beefing up their menu of banking services to fill the void of banks. Wal-Mart stores have MoneyCenters in more than 1,000 locations throughout the country, using a low-price model. You can cash checks for flat fees or load prepaid debit cards for reasonable fees.
Western Union has expanded its banking services beyond money orders to include online bill pay and prepaid MasterCards. But be careful that you don't get nailed by high fees, says Laura. It might be easier to use your bank where you've deposited money.
State-owned banks in the works
Only one bank, the Bank of North Dakota, is currently state-owned. But others could soon be on their way.
Another 18 states are considering proposals for variations on the Bismarck, N.D., bank's model, according to the Public Banking Institute. If approved, this type of institution will differ from a traditional bank in one key way: Deposits will be backed by the state, not by the Federal Deposit Insurance Corp. However, few states have the budget surpluses that North Dakota boasts, making approval more problematic.
Conversely, state-chartered banks are jointly supervised by their state and either the FDIC or the Federal Reserve.
The main appeal of state-owned banks would be that they're less apt to engage in risky activities. For example, the Bank of North Dakota, which opened in 1919, survived the banking collapse incredibly well, says Sam Munger, managing director of the Center for State Innovation at the University of Wisconsin-Madison.
Also, consumers could expect loan-friendly state banks that offer wide-ranging loans at more competitive rates, including student loans or mortgages. State-run banks also could give more loans to small businesses.
"After the banking crash, people started looking at alternative models," Munger says.
Save on fees at employer credit unions
Do you work for a big company such as IBM or American Airlines?
If so, then you're in luck. By joining company credit unions, you can save money on banking fees. They offer core services such as savings accounts, auto loans and checking accounts. And some credit unions are branching out to community members to become an alternative to banks.
One example is California-based Alliance Credit Union. It acts as a credit union for 400-plus companies but also serves some areas of California and North Carolina.
Valuable benefits come with membership. One is helping you repay loans by deducting money from your company paycheck to repay loans or save more efficiently, says Pat Keefe, spokesman for the Credit Union National Association in Washington, D.C.
On the downside, company credit unions may not have a regular banking schedule, such as weekend hours.