Six Cheap and Easy Ways to Donate to Charity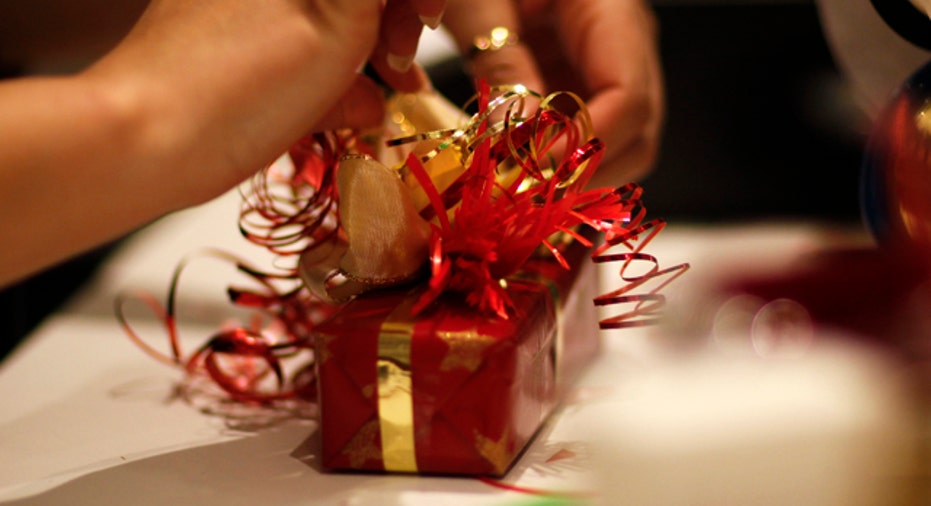 Cheap, Easy Ways to Give Back
It's that time of year when doing good is en vogue. Salvation Army bell-ringers greet shoppers. Volunteers line up to serve food to the less fortunate. And local fire stations make calls for donations.
While it seems corporations may make the biggest donations, it's everyday Americans who keep charities afloat. Last year, charitable giving totaled $290.89 billion, with three-quarters of that coming from individuals, says Jim Yunker, the vice chair of the Giving USA Foundation. That marked the first increase in two years after the Great Recession devastated household wealth.
So far this year, charitable giving has stagnated as many Americans face falling incomes, higher poverty rates, and unemployment or underemployment. For many, making a big donation just doesn't pencil out this year; but as the saying goes, good things can come in small packages.
"You don't have to be the Bill Gates of the world to be a philanthropist," says Yunker. "It doesn't matter if it's just a few dollars or pennies."
Here are some quick ways to give back on a budget.
Say 'Yes' at The Store
You have probably encountered this request before: As the checkout lady rings up your purchases at the drugstore, she asks if you want to donate $1 to a charity ranging from cancer research to feeding hungry children. Next time you're asked, say yes.
"These charitable donations help to provide much-needed health care services and to heighten awareness," says Walgreens spokesman Jim Cohn.
While you're wandering the aisles in the store, toss a can or two of soup or beans in your cart. Many supermarkets help organizations host canned food drives at various times during the year by placing a bin at the entrance. After checking out, drop the cans in the bin as you leave. Coupons can make these food donations go even further.
And let's not forget when you are waiting in line perusing that National Enquirer. While you are waiting and eyeing that Snickers bar, check to see if there's a donation jar by the register. Local charities or neighborhood fundraisers often place donation jars there. By tossing in some spare change, you're helping a cause that has fewer resources and a limited marketing reach. Of course, you can always opt for a bigger charity like the Ronald McDonald House, which has donation containers at McDonald's registers, a perfect place to dump the change from your Big Mac combo meal.
Take a Swipe for Charity
Use your plastic for the power of good. One way to start is by signing up for a credit card or debit card that gives back.
Find out if your bank offers a cause credit or debit card, such as Bank of America's BankAmericard Cash Rewards Visa card that benefits Susan G. Komen for the Cure. The bank donates a percentage of each purchase to the cause. It also has debit cards that support the World Wildlife Fund and the Make-a-Wish Foundation, according to its website.
There are also some rewards credit cards that have a feature allowing a cardholder to donate a portion or all of your rewards or points to a favorite charity. Call your issuer to find out what your options are.
Lastly, sign up for SwipeGood, a program that rounds up your credit or debit card purchases to the nearest dollar and donates the difference to charity. You pick the charity out of hundreds of participating nonprofits. To ensure you won't go over budget, you can set monthly donation limits. The only drawback is the company takes a small cut to cover operational costs and other fees, but the majority goes straight to your charity.
Make a Change With Change
That jingling you hear is not reindeer, but all the change in your pockets. Before it ends up between the sofa cushions, pull out an old piggy bank or pickle jar and collect it for a week, month or a whole year, says Yunker. Get the family involved. At the end of the specified time, exchange the change for bills and donate to the charity of your choice. (Call your local bank to see if they exchange coins without a fee, or visit a Coinstar machine to make a donation to one of the charities it sponsors.)
If you don't feel like lugging change around, pull out the $2 you would spend every day on a coffee from Starbucks, Yunker says, and take that to a charity at the end of a month.
And what about that $2.36 left on a gift card you'll probably never use? Donate it to charity, recommends Sandra Miniutti, chief financial officer of online nonprofit evaluator Charity Navigator. Call up your cause of choice and ask if they take gift cards. For example, an underfunded school might benefit from a Best Buy or Staples gift card, while a homeless shelter may be helped by a supermarket or clothing store card.
If the gift card has more than $25 remaining, you can sell it to PlasticJungle.com, a gift card exchange. Its website allows you to donate up to 90% of your gift card value to one of 90 charities.
Change the World, Techie Style
If you're constantly checking your cellphone, use it to make a change. Many local, national and international charities accept donations of $5 to $10 via text message. The donation is added onto your cellphone bill. To find out if your favorite charity accepts text donations, check the running list on the Mobile Giving Foundation's website.
And while you're catching up with friends on Facebook or Twitter, check for charity deals you can share with them. This past October, Discovery Bay Games and the Make-A-Wish Foundation introduced "10,000 Likes to Support Wishes" campaign. Throughout the month, the company donated $1 to the charity, up to $10,000, for every Like the campaign received on its Facebook page. There are also multiple websites that donate money, food or supplies for every click you give them on their site.
Several credit card issuers also have set up charitable giving Facebook pages, such as American Express and Chase. American Express' Members Project Facebook page allows visitors to donate to a cause using their card or rewards points. Chase's site allows its Facebook friends to vote for the charity that will receive a donation from the company.
"We were able to leverage a community to direct our philanthropic giving and not to philanthropies that we thought were worthy but to the ones the community thought were worthy," says Matt Kane, general manager of Chase Freedom portfolio.
Donate Yourself
Don't think you can afford even a little bit this year? Instead of cash, donate time. Cook meals at a local homeless shelter. Foster rescued cats or dogs. Even something as simple as raking leaves or shoveling snow for an elderly neighbor makes the world a better place and sets a good example, Yunker says.
If you have a particular skill, look for a charity that might be able to benefit from that, says Bob Ottenhoff, president and CEO of GuideStar, which keeps a broad database on charities.
If you're a writer, perhaps you can help pen grant letters. If you're a computer tech, try upgrading a nonprofit's server. Retired executives can help tweak business plans for struggling organizations. Websites such as VolunteerMatch.org and Idealist.org help pair volunteers with appropriate opportunities.
"It's a wonderful way to tap into the experience and expertise from people who have had wonderful careers but are looking for something more meaningful," says Ottenhoff.
Last, give the gift of life by giving blood. The American Red Cross has a blood drive locator on its website that's searchable by ZIP code.
More Bang for Your Buck
You know what goes even further than $1? Two dollars. Multiply your donation by seeking out matching donations. Many companies will match their employees' donations dollar-for-dollar or even more, says Miniutti. Typically the only requirement is easy paperwork, so the company can confirm the charity's 501(c)(3) tax status and the employee's donation.
"It's the perfect way to give more by giving less," Miniutti says.
If you're interested in giving overseas, then you'll be happy to know the dollar you can spare will still make a big difference in poorer countries, says Holden Karnofsky, co-executive director at charity research website GiveWell. For example, a nickel is enough to supply a child sick with diarrhea with a lifesaving packet of nutrients, according to the GiveWell website, which has researched and identified the best-performing charities so you don't have to.
Another way to make a contribution go further is to pool money together from a group. Ask family and friends to donate to a charity in lieu of gifts for a birthday, anniversary or holiday, Yunker says. Or, collect $5 from officemates to sponsor a hungry child for a year or buy holiday gifts for a family in need in your own community.
Even if you're just donating $1, giving back should be deliberate and meaningful to you, not an afterthought. Make sure you support the charity's mission and the recipients of its good work.
Look into how it accomplishes its mission and what its results are, says Ottenhoff. For example, if an organization is feeding the homeless, it should be able to tell you how many people it feeds every night and how that compares to last year, he says.
You should also be able to find a nonprofit's financials to make sure it's healthy and not squandering donations, Miniutti says. Charity Navigator, GiveWell and GuideStar all are resources for that.
Last, if you itemize your taxes, make sure to get a receipt, which should spell out which organization received the donation, the date of the gift, the amount of money donated or the description of the property that was given. Usually, it's up to the donor to place a value on any donated items.
"It's a nice benefit," Yunker says. "But we find (that) people give to charity to feel good and make a difference."