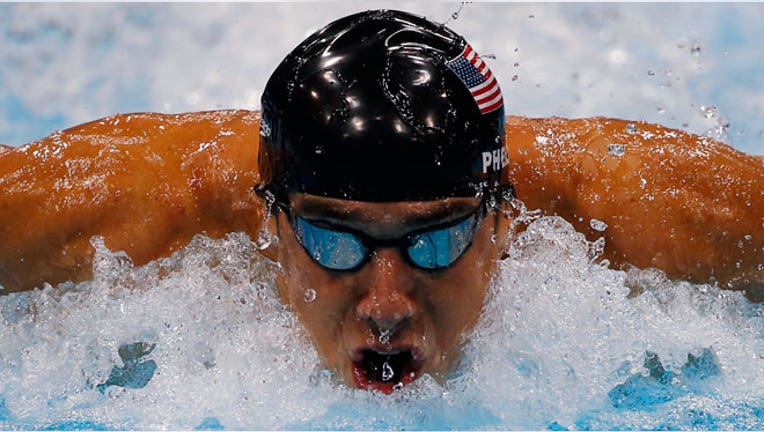 Endorse this
Celebrities, like the rest of us, love stuff. But the amazing thing for them is they often get paid to use said stuff. And they don't just get paid a little bit -- they get paid a LOT. Why? Because advertisers want you to see them using their products and have you go out and buy them. These endorsement amounts are growing as more and more celebrities connect with their followers on social media. Some companies are tapping into the medium and paying up to $10,000 per tweet for a high-profile endorsement.
But not all deals are as peachy keen as being handed five figures for 140 characters, however. Many agreements go awry, for reasons mundane and ironic to costly and remarkable.
A recent study by University of Colorado at Boulder affirmed the risk that companies take on when establishing a close connection with a celebrity.
"The overall message to marketers is be careful, because all of us, celebrities or not, have positives and negatives to our personalities, and those negatives can easily transfer to a brand," says Margaret C. Campbell, an associate professor of marketing for University of Colorado at Boulder.
First case in point: Tiger Woods saw $22 million walk out the door after his habit of not being able to stay away from ladies who weren't his wife was exposed. What are some other notable celebrity endorsements gone awry?
Don't Kard me
We've been able to reach Mars yet again and discovered the "God particle," but no one seems to have established what it is Kardashian sisters Kim, Khloe and Kourtney do.
That's especially true now that they are no longer hawking the Kardashian Kard, an endorsement for MasterCard aimed at teenagers.
The prepaid card was practically booby trapped with a number of large fees targeted at financially inexperienced young adults.
Former Connecticut Attorney General Richard Blumenthal decried the card's predatory structure, adding, "In reality, no family can 'keep up with the Kardashians' using this card."
Zing! The Kardashians pulled the cord on the toxic partnership within a month, forfeiting an estimated $40 million to $60 million combined. If, for some reason, you're feeling bad for the sisters, know that they were paid $25,000 to show up at a Kardashian Kard launch party for a few hours and allowed to spend $1,900 on a chauffeured Escalade and $7,000 on their hair and makeup.
The trio was sued in 2011 for $75 million over breach of the contract, a charge that was dismissed six months later.
What's all the fizz about?
The youth are disrespectful, depraved and refuse to get off your lawn. Pity then the PepsiCo Inc. marketing department, which is charged with finding faces of pop culture to endorse a product perpetually aimed at the younger generation with slogans such as "Live for now" and "Why you doggin' me?"
It seems that every few years, we hear about PepsiCo having to gulp hard over another endorsement issue before sales go flat.
Perhaps the most infamous case arose in 1989 when PepsiCo thought it was a good idea to pay Madonna $5 million for a one-year deal that included using her ostensibly wholesome new hit "Like a Prayer" in an ad. It was only after the ad began airing that execs saw the music video, which featured classic family-friendly images such as burning crosses and sexual innuendo. The ad was pulled faster than the pope could crack open a can of Coca-Cola.
In 2002, PepsiCo tried again, teaming up with rapper Ludacris to go after the hip-hop audience -- much to the dismay of Bill O'Reilly. The TV host labeled the company as "immoral" for hiring the rapper, on account of his lyrics, and called for a boycott of PepsiCo. The company quickly pulled the ad, only to eventually pay $3 million to the hip-hop star's charity, the Ludacris Foundation, after an apparent double standard of airing a TV spot by the equally obscene Ozzy Osbourne.
Advantage out-standing regret
Sometimes, endorsements don't work out; rarely are they mutually disastrous.
Martina Hingis was the face of women's tennis in the late '90s, winning five Grand Slam singles titles at a young age. It was clear to anyone with so much as a passing interest in the sport that Hingis had many years ahead of her replete with more titles and millions of dollars in endorsements.
Sergio Tacchini used to be a tennis pro himself, staying on the sport's peripherals to launch a tennis clothing company in the '60s. Tacchini's company went on to produce some pretty groovy leisure wear and sportswear, and when the '90s rolled around, he was butting up against the big boys of apparel, Nike and Adidas. Having signed many tennis greats and up-and-comers, he figured he'd grab another one of the biggest names in tennis to wear his gear to stay competitive. He looked to Hingis for his comeback.
Tacchini signed her on for five years and $5.6 million, and everyone was happy -- until Tacchini realized Hingis wasn't wearing his threads. He fired her after three years. Hingis then responded with a $40 million lawsuit, claiming Tacchini's shoes were the culprit for ankle injuries that sidelined her career.
The lawsuit added to Tacchini's mounting business struggles from overexpansion, and the company went bankrupt in 2007 -- it was later bought by a Chinese businessman. That same year, Hingis tested positive for cocaine use, derailing any attempt at a roaring comeback.
Golden haze
Though the 2012 Summer Olympics helped reaffirm Michael Phelps as a national sports icon more than a lightning rod for the drug debate, his public relations debacle in 2009 was like a cannonball off the high dive of endorsements into the deep end of brand sensitivity.
When a tabloid published a photo of Phelps smoking marijuana, advertisers scrambled to both sides of the debate, with some perhaps seeing a bit of a boon (Subway soon used Phelps in a "Be yourself" campaign) while others took a pass on his newly recreational brand.
Phelps saw his $500,000 deal with Kellogg's go up in smoke faster than it could be inhaled, while Rosetta Stone and AT&T let their expired deals with him remain unrenewed and distanced themselves.
In the end, Phelps won several more Olympic medals and still has a stable of 11 sponsors, including Visa, Omega and Louis Vuitton. His endorsement-driven net worth sits at an estimated $40 million, with his agent having predicted that to rise to $100 million in his lifetime.
All downhill
Unfortunately for skier Bode Miller, nobody will be giving him a lifetime net worth of $100 million based on his endorsement deals. The athlete was flirting with full-fledged stardom heading into the 2006 Winter Olympics, with magazine covers and $4 million in combined endorsements, including Visa and Italian pasta company Barilla.
Miller looked at his limit, and while most would see nothing but sky, he apparently saw nothing but a good time. He quickly developed a reputation as a partier at the Olympic Games, which drew negative headlines and was exacerbated by his failure to win a single medal.
Like watching a slow-motion train wreck, Miller began his downfall long before the Olympics even started in an interview with "60 Minutes," saying, "Talk about a hard challenge right there. If you ever tried to ski when you're wasted, it's not easy."
That's not the perspective that moves product. While his agent disagrees, some estimates put Miller's losses after his no-win Olympics at $3 million in annual sponsorship deals, which was apparently enough to shock him into gear. He went on to win three medals at the 2010 Winter Olympics.