Site says YouTube dinged it for slamming shooting survivors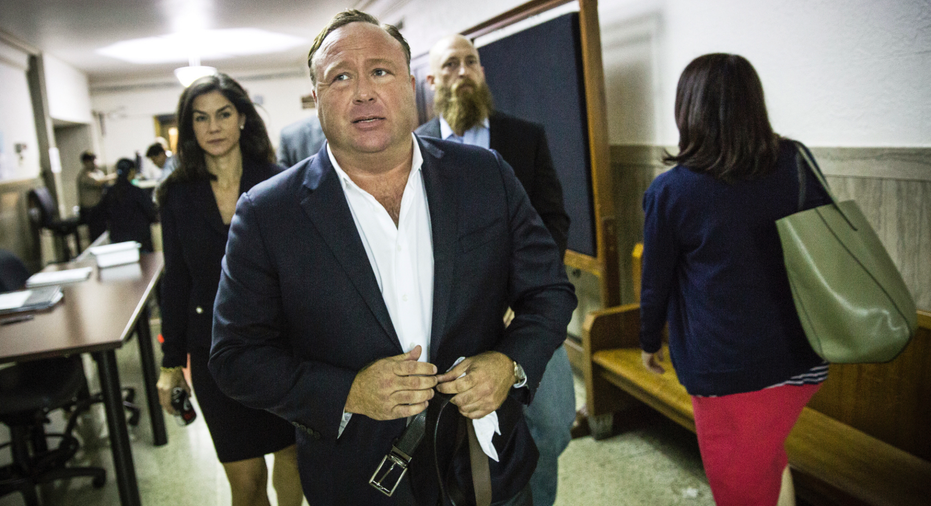 Infowars, a conspiracy website that suggested survivors of the Florida school shooting were coached on their pleas for gun control, said its video account was temporarily frozen by YouTube.
The suspension for harassment and bullying was subsequently lifted, the site said. YouTube, which is owned by Google, did not respond to multiple requests for comment.
Infowars said Tuesday it had multiple videos removed from YouTube, including one in which host Owen Shroyer alleged that Marjory Stoneman Douglas High School student David Hogg "can't remember his lines" during a TV interview following the Feb. 14 shooting that left 17 dead. Among other videos it said were removed was one titled, "The Truth About Crisis Actors In The Florida Shooting."
The site said it also received a strike, or warning, for harassment and bullying. It said a second strike that was assessed early Tuesday was removed hours later. According to YouTube policy, two strikes results in the creator being unable to upload videos for two weeks. Infowars continuously uploaded videos to its "Alex Jones Channel" Tuesday.
"There's a major purge going on," Alex Jones, the well-known right-wing conspiracy theorist and radio show host who owns the site, said in an interview. He has called the 2012 massacre at Sandy Hook Elementary School a hoax. "If you want to live in communist China, we're almost there."
YouTube has had trouble flagging inappropriate content and keeping the site a place where advertisers feel comfortable spending money. Earlier this month, it suspended all ads from videos of one of its biggest stars, Logan Paul, after he posted video showing a suicide victim in Japan and a later one in which he used a Taser on a dead rat. YouTube also updated its policies to toughen steps it would take against creators who violate its policies.
Separately, online recommendation platform Taboola said Tuesday it had disabled use of its technology to serve ads to Infowars via a third party distributor. Use of its technology to serve ads to Infowars was an "oversight" that was corrected "within hours" of being notified by a reporter for the ad-industry trade publication Digiday earlier this month, Taboola CEO Adam Singolda said by email.
Use of its technology on Infowars violated Taboola's acceptable use policy, which prohibits publishers from posting content that is "offensive," ''abusive," or "vulgar," he said.