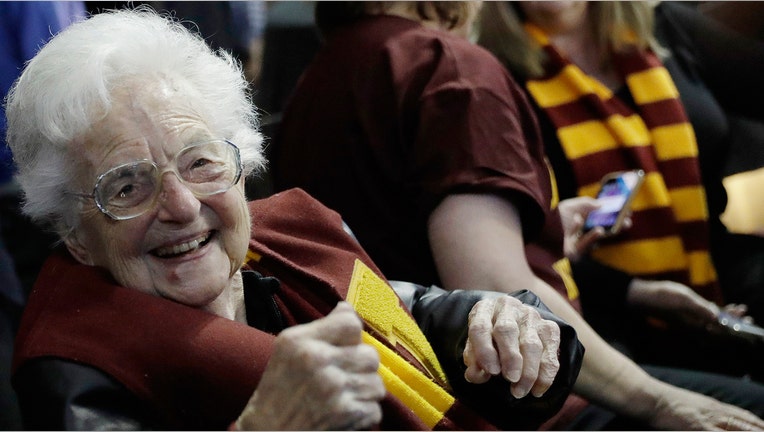 Loyola University Chicago's surprise Final Four run in the NCAA men's basketball tournament has propelled the Ramblers – and their biggest fan, a nun named Sister Jean Dolores-Schmidt – to surging merchandise sales.
Bobbleheads featuring the 98-year-old nun have become a sought-after commodity during the Ramblers' Cinderella run. The Milwaukee-based National Bobblehead Hall of Fame is selling the special-edition memorabilia for $25 each, with orders expected to ship in June and a portion of the proceeds tabbed for the Loyola Athletic Fund and the Sisters of Charity of the Blessed Virgin Mary.
More than 13,000 Sister Jean bobbleheads have been sold as of Friday, including orders from retailers interested in stocking the product, National Bobblehead Hall of Fame CEO Phil Sklar told FOX Business, adding that the "pace of orders hasn't slowed down."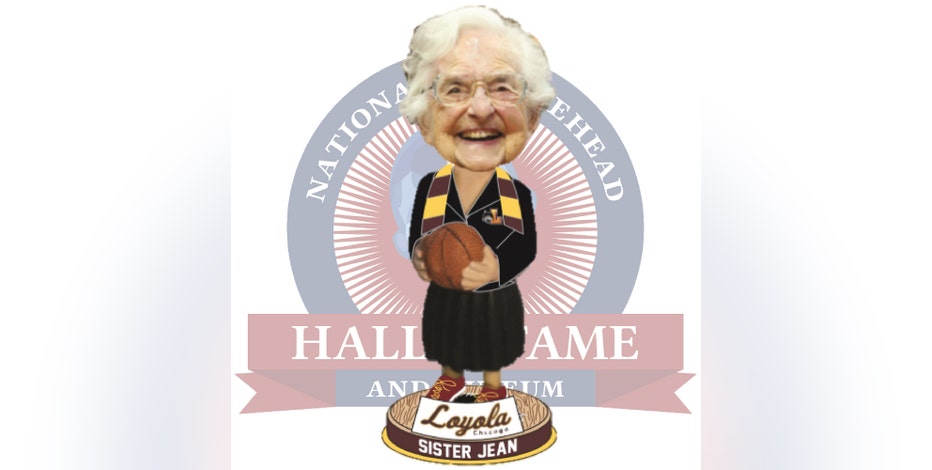 "We are so excited that people around the country are getting the opportunity to learn what all of us at Loyola have known for quite some time. And that is that Sr. Jean is an absolute treasure,'" Loyola University Chicago Athletic Director Steve Watson said in a press release. "She is an amazing person and part of the fabric of what makes Loyola such a wonderful place. Most people never have their own bobblehead, but the fact that Sr. Jean is about to get her second shows just how special she is."
Loyola-Chicago merchandise is also a top seller among Final Four contenders on Fanatics, an online vendor of licensed sports apparel and merchandise. Only the Michigan Wolverines have sold more school-branded gear than the Ramblers, who have outsold the Villanova Wildcats and the Kansas Jayhawks.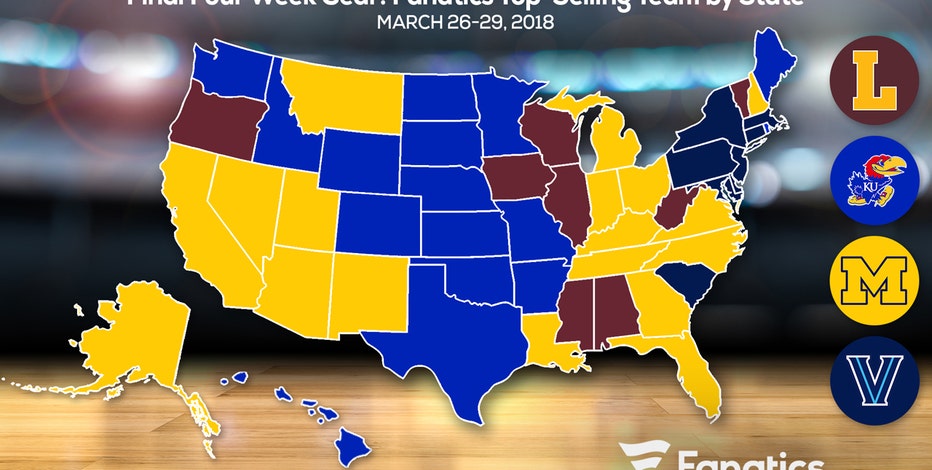 A Fanatics representative declined to provide specific sales figures, but told FOX Business that the site has sold more Ramblers merchandise in the three days after their Elite 8 victory over Kansas State than during the rest of the season combined. Shirts quoting Sister Jean's "Worship, work and win" slogan and featuring her face are among the top sellers after she allowed Loyola-Chicago to license her image to Fanatics.
Loyola-Chicago will look to extend its championship run on Saturday, when the Ramblers face Michigan at 6:10 p.m. ET.