Siri Can Instruct PayPal to Empty Your Bank Account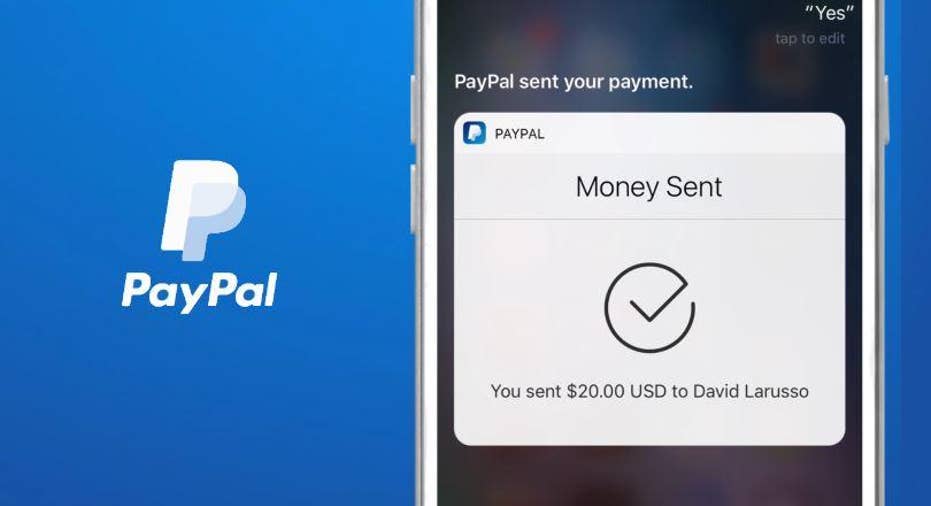 I remember when paying someone used to be quite a painful experience that actually required traveling to a bank. That changed with the advent of the Internet.
At WWDC 2016 in June, Apple announced that Siri was gaining the ability to send and receive money on any iPhone or iPad running iOS 10. Square Cash and Monzo were quick to take advantage, but now one of the biggest players in the online payments market, PayPal, will implement the feature, complete with Siri compatibility.
Of course, in order to allow this very convenient way of paying people with your voice to work, PayPal makes you jump through a few security hoops first. As Engadget explains, PayPal requires you to link Siri to your account and share your Contacts list. Then there's a two-factor authentication check completed using a text message.
After that, saying "Hey Siri, send Bob $30 using PayPal" will be recognized as a valid command and Siri will bring up a confirmation screen showing the payment details. You then confirm the transaction by saying "yes" and the money is sent.
This combination of Siri and PayPal allows you to issue the payment instruction in Arabic, Cantonese, Dutch, English, Finnish, French, German, Hebrew, and Italian. It's also available to use in 30 countries (Australia, Austria, Belgium, Brazil, Canada, China, Denmark, Finland, France, Germany, Hong Kong, India, Israel, Italy, Japan, Malaysia, Mexico, Netherlands, New Zealand, Norway, Russia, Saudi Arabia, Singapore, Spain, Sweden, Switzerland, Thailand, United Kingdom, United Arab Emirates, and the United States).
If you're an iPhone user who sends everyone cash for Christmas, this is probably the Siri update you've been waiting for. For everyone else, it's a convenience feature that unless you're fully concentrating could result in a desperate rush to log in to your PayPal account and cancel the $500 you just sent to the wrong Bob.
This article originally appeared on PCMag.com.