Silicon Valley's New Bubble: Silicon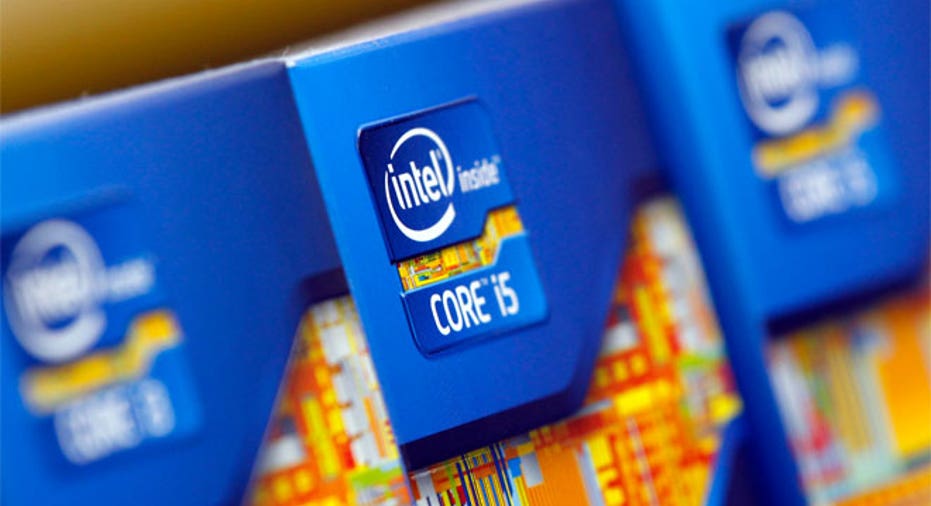 Global semiconductor sales have been more or less flat for three years, and analysts expect more of the same going forward. So why are so many U.S. chip stocks trading at record highs and obscene multiples? It's called a bubble.
Silicon Valley's semiconductor stocks haven't seen this kind of action since the heyday of the dotcom era. Shares of some companies are in nosebleed territory.
Yesterday, graphics processor (GPU) maker Nvidia (NASDAQ:NVDA) reported record revenues for the holiday quarter and 2016, beating expectations on both top and bottom lines. The question is, does that justify a share price that nearly quadrupled over the past 12 months and is currently trading at 10 times sales and 76 times earnings?
Granted, that's better than cloud computing stocks like Workday (NYSE:WDAY) and ServiceNow (NYSE:NOW). At least Nvidia has earnings. Still, it's gotten out pretty far ahead of its skis, and it isn't the only one. Shares of Broadcom (NASDAQ:AVGO), analog chip-maker Linear Technology (NASDAQ:LLTC) and microprocessor also-ran AMD (NASDAQ:AMD) all look pretty frothy to me.
Intel (NASDAQ:INTC) may not be vastly overvalued at current levels, but I don't believe its latest attempt to reinvent itself has much promise. And I don't share analysts' optimism for the future: most give the chip giant at least a "buy" rating, and their average price target of $41.15 is a 16% increase over today. I just don't see it.
What I do see is a lot of hype around deep learning artificial intelligence (AI), cloud-based data centers and the internet of things (IoT). Those are big growth trends, no doubt, but that doesn't mean these chip companies are going to benefit from them.
Nvidia's GPUs are primarily used in gaming applications, but the stunning growth in its share price has been driven by a relatively new application: using GPUs to run deep learning applications like facial and speech recognition searches in the cloud and visual object recognition for self-driving cars.
But the business is still relatively small – roughly 15% of the company's revenue. And while growth should remain strong in the near-term, Web service giants Amazon (NASDAQ:AMZN), Alphabet (NASDAQ:GOOGL) subsidiary Google and Microsoft (NASDAQ:MSFT) are likely to start customizing and using their own chips before long. So Nvidia's machine learning play may be relatively short-lived.
Meanwhile, Intel CEO Brian Krzanich made a big splash in the Oval Office on Wednesday, promising to invest $7 billion in an Arizona chip factory known as Fab 42. But construction of Fab 42 has been on again, off again since 2011. And the 3,000 workers that may someday staff it won't offset the 12,000 employees Intel said it would lay off last April. Growth? Not so much.
And Intel's transformational pivot from the PC to the cloud and IoT, also announced in April, faces enormous headwinds. Intel keeps cutting its forecast for the data center business because servers deployed in the cloud are essentially cannibalized from the enterprise. The net gain is nominal.
Meanwhile, IoT devices are generally based on highly integrated system-on-chips (SOCs) that use low-power processor cores licensed from ARM, now part of Softbank. And that market is highly fragmented, so Intel will have to slug it out with dozens of competitors for every design win. Market share gains will be hard fought and hard to come by.
Reprogrammable chips by Intel's Altera unit, acquired in December 2015, have been used to augment Intel's Xeon processors for the same kind of high-speed AI applications that Nvidia is targeting, but again, they may both be designed out before long.
If that isn't enough to give investors pause, there are a host of venture-backed chip startups targeting the red hot deep learning space. Intel acquired Nervana and Salesforce (NYSE:CRM) bought MetaMind in 2016. Google, Amazon and Facebook (NASDAQ:FB) are also on the hunt for promising talent to gobble up.
Nobody knows whose chips will dominate these exciting new applications, but when competitive landscapes are disrupted, that is not usually good news for incumbents.