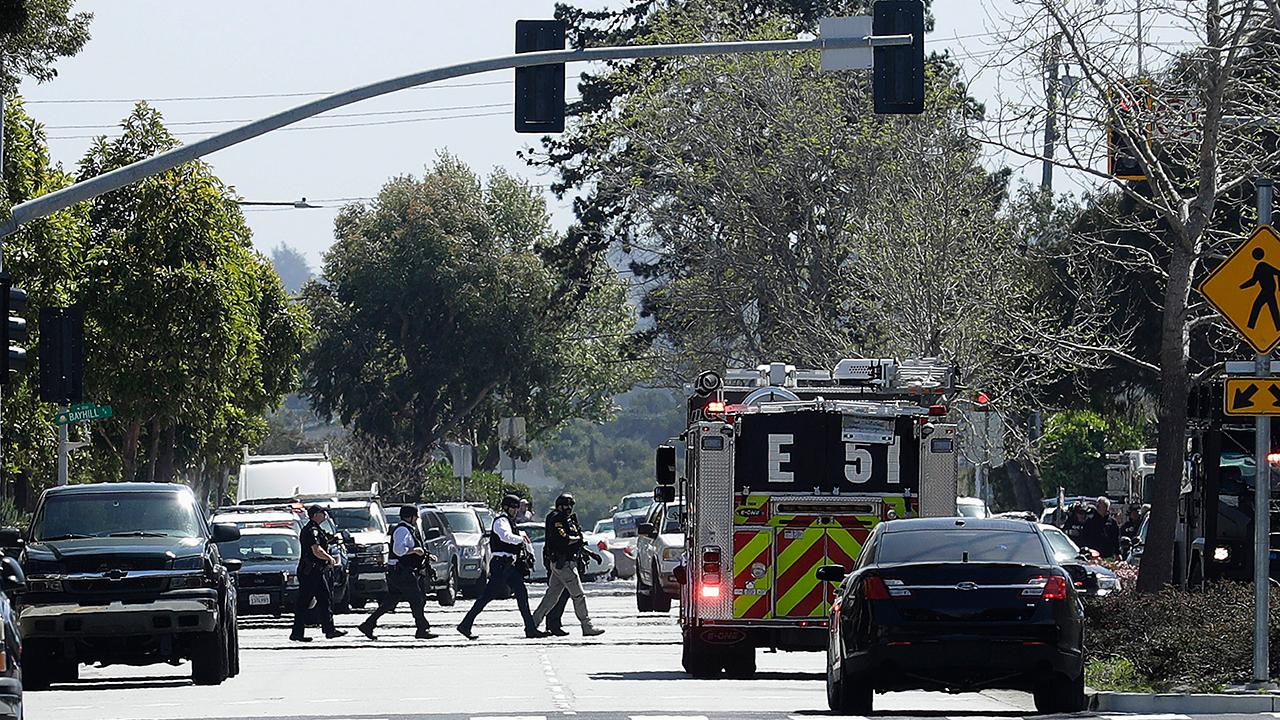 Apple CEO Tim Cook was among several executives who extended condolences to YouTube and its parent company, Google, after three people were shot at YouTube's headquarters in San Bruno, California.
"From everyone at Apple, we send our sympathy and support to the team at YouTube and Google, especially the victims and their families," Cook said on Twitter. Apple's headquarters is located in Cupertino, California, a short drive away from YouTube's campus.
San Bruno Police Chief Ed Barberini said local officers responded to emergency calls at 12:48 p.m. PT. Three shooting victims were transported to local hospitals with gunshot-related injuries, with one of the victims in critical condition, according to a medical official. a fourth victim suffered an ankle injury.  Barnerini said police found a female suspect believed to be the shooter dead at the scene of an apparently self-inflicted gunshot wound.
The woman who opened fire Tuesday at YouTube's headquarters, was identified by authorities as Nasim Aghdam, the Associated Press reported, citing two law enforcement officials.
Aghdam reportedly posted videos last month complaining about the company's efforts to "censor and suppress people who speak the truth."
Twitter CEO Jack Dorsey expressed condolences for YouTube employees and said his team is aware of "misinformation" on its platform.
Uber CEO Dara Khosrowshahi said on Twitter that the YouTube shooting was "another tragedy that should push us again to #EndGunViolence."
Amazon CEO Jeff Bezos called the shooting a "truly tragic day."
President Donald Trump also addressed the shooting on Twitter, expressing condolences and thanking first responders for their efforts.
"Was just briefed on the shooting at YouTube's HQ in San Bruno, California," Trump said. "Our thoughts and prayers are with everybody involved. Thank you to our phenomenal Law Enforcement Officers and First Responders that are currently on the scene."
In a series of Twitter posts, Google's communications teams said the company continues to "actively coordinate with local authorities and hospitals" in response to the shooting. The company has advised employees in the Bay Area to "stay away" from the vicinity.
YouTube is San Bruno's largest private employer, with roughly 800 employees. Google acquired YouTube in 2006.