Sign-Up Bonus Offers Abound -- With a Hitch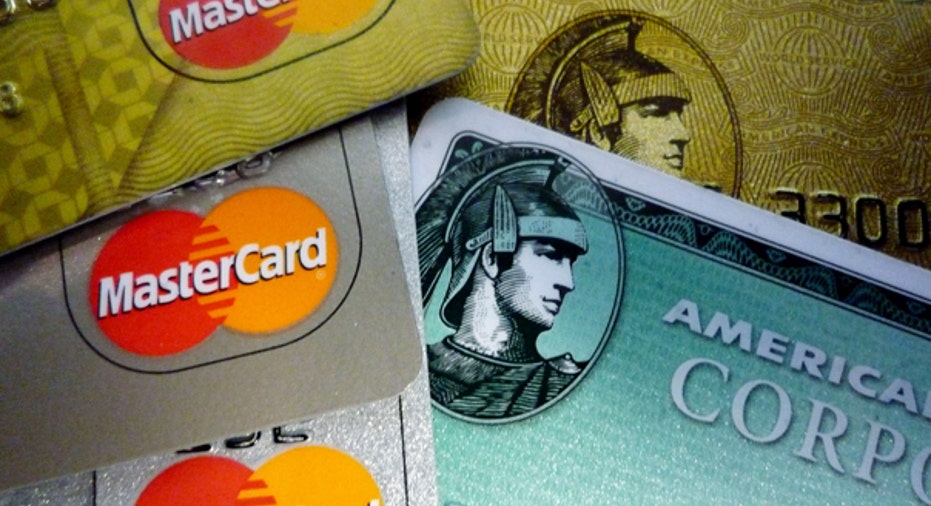 If you have good credit and are in the market for a new credit card, card issuers are laying out long promotional rates and rich sign-up bonuses to reel in desired customers, according to a CreditCards.com survey. But the offers are becoming increasingly difficult to find and harder to get.
While only 20% of credit card offers contained sign-up bonuses in the first quarter of 2008, more than 60% included them by the end of 2011, according to Ipsos Loyalty's direct mail tracker Mail Monitor. However, the first quarter of 2012 saw a noticeable drop, when only 45% of offers contained sign-up bonuses, says Roy Persson, director of Competitive Tracking Services for Mail Monitor. "There are signs that we've kind of hit our high point," Persson says.
Though there may be fewer offers, the ones that exist continue to be generous. The Priority Club Select card from Chase recently announced that the sign-up bonus for its Visa Signature card had risen to 60,000 points (after your first purchase with the card). Another attractive offer targets jetsetters, as Southwest Airlines recently introduced a sign-up bonus of 50,000 miles for new users of its Rapid Rewards Plus card (after spending $1,000 in the first three months).  But card issuers aren't giving consumers something for nothing, as more and more offers are contingent upon consumers spending sometimes massive amounts of money on the card.
Plus, extremely generous bonus offers are subject to change at a moment's notice, and not all of them are readily advertised to the public (meaning you may have to have insider knowledge and jump through a few hoops to get the bonus).
CreditCards.com survey
Out of the 102 cards CreditCards.com compared, here is what we found:
53 offer a teaser rate.
Of those, an overwhelming majority -- 49 cards -- offer 0% interest rates, while the others offer promotional rates ranging from a 3.9% rate by JetBlue Card from American Express to a 5.9% rate from the Wells Fargo Cash Back College card.
The length of promotions is most frequently six months, with 24 cards giving cardholders a break on interest charges for that amount of time.
However, 13 cards offer a 12-month promotional rate, eight offer a 15-month rate and three offer between 18 months and 36 months of little or no interest.
50 cards surveyed offer sign-up bonuses, with 23 of them issuing points.
10,000 points is the most common bonus offer.
But four cards, including the Hilton HHonors Card from American Express,  Citi Hilton HHonors Visa Signature Card from Citibank, the U.S. Airways Premier World MasterCard and the United Mileage Plus Explorer card offer customers 40,000 points for their business.
10 cards geared specifically toward travelers offer miles as a sign-up bonus, with most in the 20,000 to 30,000-mile range.
25 cards were particularly generous, offering both promotional rates and sign-up bonuses.
Not surprisingly, annual fees appeared more on credit cards offering sign-up bonuses than promotional rates. Of the 26 cards with annual fees, only six offered promotional rates, while 17 offered sign-up bonuses. However, nine of the cards with annual fees -- several of which were secured credit cards geared toward people rebuilding credit -- offered neither promotional rates nor sign-up bonuses.
Offers come with a catch
Since card issuers made it through the recession of 2008, they've been steadily looking to rebuild their customer bases with low-risk consumers. "The most valuable customers are always the high income, high spend, high usage people," says Lisa Hronek, senior research analyst for Mintel Comperemedia.
But issuers aren't just satisfied with getting customers to sign up. Their ideal goal is to become "top of wallet," or the customer's most used credit card, Hronek says. To achieve this, many issuers are developing promotions that reward new customers after frequent use of the card during a designated period of time. For example, the Blue Cash Everyday Card from American Express offers users a $100 cashback sign-up bonus only after they've spent $1,000 within the first three months of card membership. Likewise, the Chase Business INK card offers users 10,000 bonus points after their first purchase and an additional 15,000 points if they spend $5,000 or more in the first three months. Such promotions may prevent consumers from signing on to a card to take advantage of an offer and then discarding it or failing to use it. "Issuers are making strides to not just get the consumer, but to keep the consumer," Hronek says.
Issuers are also becoming more selective about who gets such offers. One reason for the decline in sign-up bonus offers this year is that several issuers are sending fewer direct mail solicitations overall, Persson says. Another reason is the economic and political climate. "Consumers are spending less, banks are spending less and government is spending less," Persson says. Finally, as issuers move beyond the most desirable customers to target those with some credit blemishes, "there's no need to incentivize this group as much because they don't have the perfect credit score," Persson says.
Consumer beware
While promotional rates and sign-up bonuses may be tempting, "it doesn't always make sense to switch cards because of a fun little offer," says Katie Ross, education and development manager for American Consumer Credit Counseling. Whenever you apply for or open a new credit card, it can cause your credit score to drop slightly. Plus, if you're not disciplined enough to pay off your entire balance each month, the interest you pay will quickly eat into any promotional value.
Also determine whether the promotion or sign-up bonus will improve your overall financial life. For example, when Simone Griffin, an executive with homeownership development organization HomeFree-USA in Hyattsville, Md., was working to pay off credit card debt, she accepted promotional offers of 0% interest from three different cards. "I didn't purchase anything and strategically worked to pay each off before the promotional offer expired," she says.
If you do come across a sign-up bonus that's too good to pass up, make sure you do your homework and compare it to other offers before making a commitment. "Read the terms and conditions carefully before signing on the dotted line," says Ross.