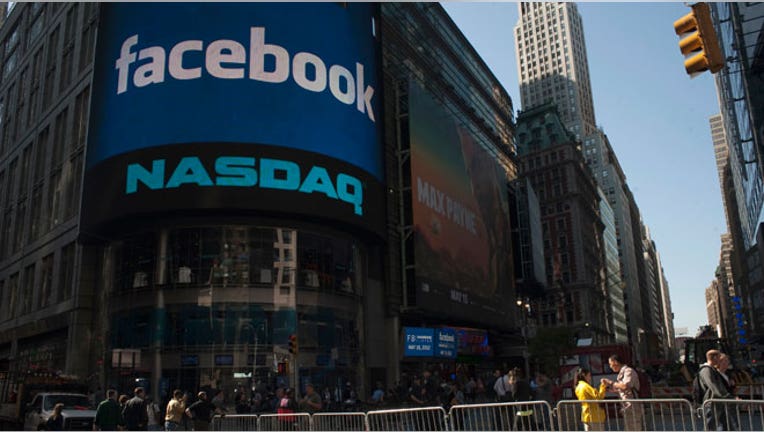 Facebook's (NASDAQ:FB) shares will debut today on the Nasdaq Stock market in what is very likely the most anticipated initial public offering in history.
At the current figures, the IPO is the second largest for a U.S. company, behind only Visa's deal in March 2008.
The company, just eight years old, was founded in a dorm room at Harvard University by Mark Zuckerberg, now 28. Zuckerberg's stake in Facebook at the stock's IPO price of $38 is valued at $20 billion.
Zuckerberg's worth will rise as the stock rises in the aftermarket after the shares debut on the Nasdaq at about 11 a.m. under the symbol 'FB.'
Demand for the shares has been strong, to say the least, so much so that analysts are convinced the shares will rise significantly today, a good first day pop, in Wall Street parlance.
The only question is how big that pop will be.
Jay Ritter, a professor of finance at the University of Florida, said he'll be surprised if the shares rise above $50 because of the size of the offering. The company sold a total of 421 million shares, including what's known as the over-allotment, in a deal that raised $16 million. (With what's known as the over-allotment, the number of shares rises to 481 million and the amount raised to $18.4 million.)
"With a public float of that size, Facebook's price will not soar due to a lack of supply," Ritter said.
Ritter targeted a $50 ceiling because, in his view, big institutional investors are wary of Faceboook's valuation at that price.
"If the stock trades above $50 per share institutional buyers will be very concerned about the valuation and they will start taking their profits, which will prevent the price from jumping too much," he said.
At the offering price of $38 per share Facebook already has a market cap of $104 billion, which gives it a price-to-sales ratio of 26, which Ritter said is "unprecedented" for a company with annual sales that already total $4 billion.
In the past, tech companies have completed IPOs with similar price to sales ratios but those companies had minimal sales.
"The bigger you get, the harder it is to maintain the same percentage growth rates," Ritter said, echoing a concern raised by other analysts. Namely, that Facebook can't sustain it's phenomenal record of growth.
The company boasts 901 million regular users.
Strong pre-IPO demand allowed Facebook to price its shares Thursday night at the high end of its price range, hardly a surprise given the all the attention showered on the deal.
Facebook raised the proposed range to $34-$38 from $28-$35 earlier this week, then a day later increased by 25% the amount of shares offered to 421 million.