Show Your Customers How Much You Appreciate Them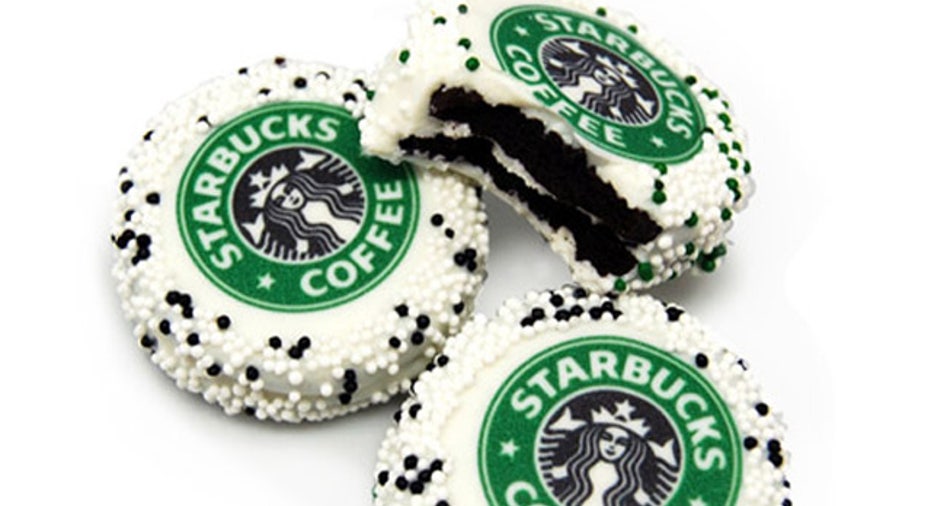 As the holiday season continues, keep your company at the forefront of your clients' minds with these personalized gifts.
Corporate Logo Oreo
This corporate logo Oreo gift tin is a great way for a business to show its appreciate to loyal clients. Inside each tin are 16 genuine Oreo cookies hand-dipped in white chocolate and decorated with sprinkles in your choice of color(s).
Corporate Flip Flop
Keep your customers walking in style with corporate sandals. Neet feet will brand your company's logo on one of its number of styles of footwear.
Vintage Wine Barrel
This GiftTree original features three acclaimed West Coast wines surrounded by a host of delicious gourmet foods in a clever wooden wine barrel. It also includes a wine tool kit, to ensure easy enjoyment.
Custom Wine Bottles
Personalwine has an extensive wine menu that features high quality wines that can be personalized with your special message and/or logo on the label.
Customized Cookies
Satisfy your clients' sweet tooth and get a little added promotion with these frosted butter cookie that have include your company's logo.  You can customize a cookie for your corporate holiday party or give to clients as a one-of-a-kind thank you gift.
Corporate Message Chocolate Bars
Emblazon your corporate logo or a special message to clients on a personalized chocolate bar. Each bar of Belgian chocolate is individually wrapped in foil and topped with a full-color, custom-printed paper wrapper.
Logo Office Supplies
Keep your logo at the front of clients' minds by giving a gift that they will use every day at the office.  Office Depot offers a number of products that can be personalized with your company's logo.