Should You Use Peer-to-Peer Lending to Pay Off Your Credit Cards?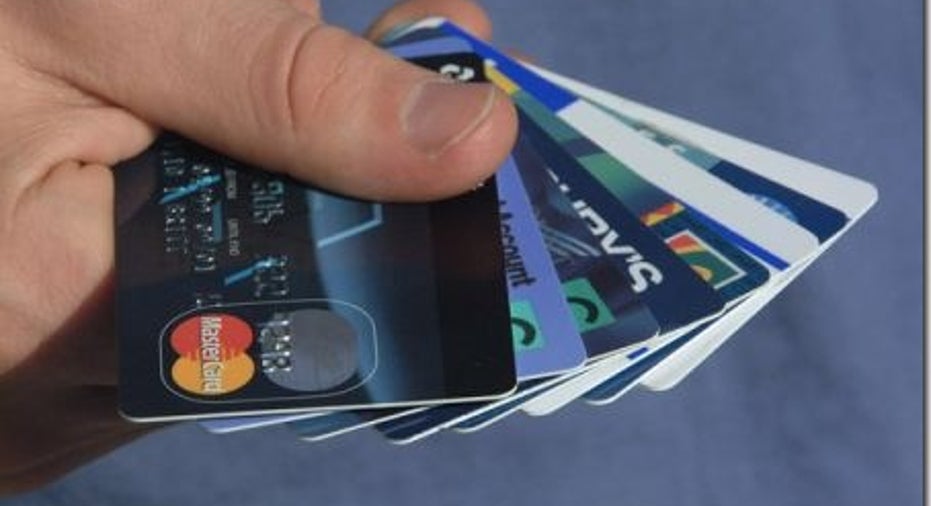 When Matt Jabs compared the interest rates on his three credit cards and auto loan with those offered through a popular peer-to-peer lending site, it was a no-brainer to use the service.
"All were at a higher interest than the interest rate through Lending Club," he said. "It also simplified my repayments."
As the founder of websites DIYNatural.com and DebtFreeAdventure.com, Jabs is particular about which products and services he recommends to others. However, he is enthusiastic in his support of peer-to-peer lending.
So much so that after his own loan was funded in three days and paid off in seven months, Jabs turned around and became an investor at Lending Club himself. In the past two and half years, he has helped fund approximately 100 notes and had a net annualized return of about 10% last year.
Basics of peer-to-peer lending
Jabs is part of a growing number of people who are leaving the banks behind and instead turning to individual investors for money to consolidate credit card debt, fund business start-ups or even pay for dream vacations.
What started as a financial sideshow in 2006 has grown into a legitimate industry with benefits for both borrowers and investors. The two biggest names in the game are Prosper and Lending Club which have collectively facilitated loans totaling more than $1 billion as of May 2012.
The premise behind peer-to-peer lending is simple. Borrowers submit an online application stating the reason for the loan and amount desired. Investors can then review applications and agree to loan money for requests they deem worthwhile.
To facilitate the process, lending sites run a credit check and assign a level of risk to the loan. Depending on the risk level, interest rates can run from less than 7% to more than 35%. Generally, loans are funded by a number of different investors pitching in amounts as little as $25. Once the loan is funded, the peer-to-peer site distributes the loan amount as well as collects the monthly payments.
Paying off credit cards with peer lending
While peer-to-peer loans can be used for any purpose, debt consolidation and credit card pay-offs top the list of requests. According to Lending Club, nearly 70% of all borrowers report using their money for these purposes.
Karen Carlson is the Director of Education and Creative Programs for InCharge Debt Solutions, a non-profit credit counseling agency. She says peer-to-peer lending offers an alternative for borrowers who might be turned away from banks and other traditional lending outlets.
"Peer-to-peer lending is probably popular right now because of the tighter credit market," she said.
In addition, with peer-to-peer sites offering interest rates dipping below 7% for highly qualified applicants, consolidating debt through a peer loan can make sense financially, a point that Jabs is quick to make.
"It's a really, really good option," said Jabs. "As long as you consolidate for lower rates, it makes sense."
Other options for debt repayment
Still, Carlson, who incidentally also invests money at Lending Club, cautions that peer-to-peer lending may not be the best option for everyone.
"If you have had difficulty living within your means, peer-to-peer lending may not be right for you," she said.
Instead she advocates for the use of debt management programs that can not only reduce interest rates below what is offered at peer-lending sites, but also address the underlying problem that led to the debt in the first place.
"What is going to keep you from maxing out your credit cards again?" Carlson asked.
She points to the success of InCharge Debt Solutions which has helped more than a million people pay off $2.8 billion worth of debt through what she terms a combination of 'education and inspiration.' However, not everyone will qualify for debt management programs and for those individuals, peer-to-peer lending might make sense.
Another option may be to use zero balance transfer offers from other credit cards says Nickel, founder of personal finance website FiveCentNickel.com and one of the investors in Jabs' loan. However, those offers usually have tight time limits and may not be available to all borrowers.
Making the decision to use peer-to-peer lending
When it comes to deciding whether to take out a peer-to-peer loan, almost everyone is in agreement that this form of lending poses little risk for borrowers.
"You know exactly what you're getting into and, if approved, you get the money and are able to put it to work right away," said Nickel. "The risk lies with the lenders, who may or may not get paid back."
Despite the limited risk, Carlson says borrowers should still do their homework. They should shop around, read the fine print, consider alternatives and look at the root cause of their debt. In addition, each site offers different interest rates and loan terms that should be taken into consideration.
For example, Prosper will extend loans from $2,000-$25,000 for one, three or five year terms. Meanwhile, Lending Club offers the opportunity to borrow up to $35,000 for three or five year terms.
Ultimately, Jabs reminds those interested in peer-to-peer lending that investors are selective about who they are willing to fund. While more than 60,000 loans have been funded through Lending Club, another 550,000 have been declined. That means that, like all things in life, there are no guarantees with peer-to-peer lending.
The original article can be found at CardRatings.com:Should you use peer-to-peer lending to pay off your credit cards?