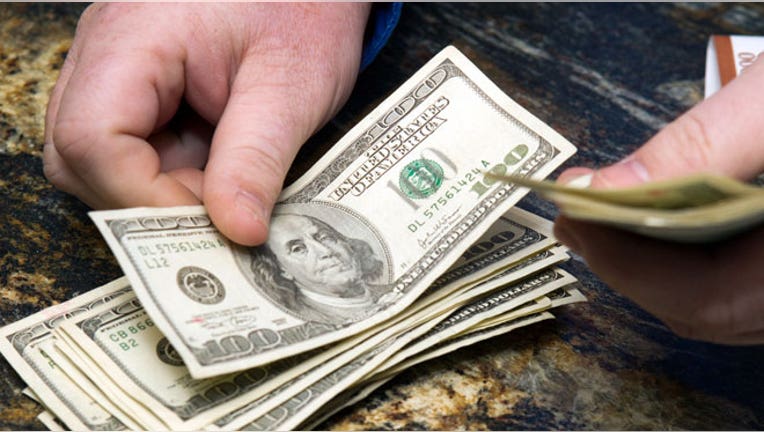 Passive investing isn't new, but this strategy is becoming less expensive with smaller fees to reallocate and rebalance through automated web-based investing services.
Passive investing involves taking a buy-and-hold strategy with little buying and selling actions, and as this tactic grows in popularity, more web-based businesses that rebalance and reallocate their portfolio automatically for a small fees are cropping up
Companies like Betterment and Wealthfront, which charge small fees to give customers access to passive investments, say they are experiencing a boon in business.
"A lot of people want to invest money but they just don't know how," says Robert Stammers, director of investor education at CFA Institute. "Just like any other service, they want an expert to tell them how to do it."
In the case of these web-based passive investment services, it's the computer that's the expert.
With these services, customers are asked a series of questions or complete a risk-assessment quiz to build a portfolio that meets their risk tolerance, desired type of account and saving goals. Next, an account is opened and the money is transferred out of the investor's bank and the computer takes care of choosing the funds, rebalancing, dividend reinvestment and reallocations, automatically.
These services can be appealing to investors for a variety reasons. For one, they provide access to advice without the fees that are typically associated with financial advisors. According to Jon Stein, founder and chief executive at Betterment, money managers typically charge 1.5% in fees while his company charges 0.15%. Wealthfront charges a 0.25% fee for portfolios more than $10,000 and no fees for smaller accounts. Investors need $5,000 to open up an account at Wealthfront.
These automated investment services can charge lower fees because the software handles the portfolio management and allocation, meaning it can handle more clients in shorter time spans.
According to Adam Nash, president and chief executive at Wealthfront, using software to automate investing not only makes the process more efficient, but also more consistent.
"Every day the service checks for rebalancing and tax loss harvesting opportunities, something that would be very expensive for a traditional advisor to do," he says.
What's more, proponents of these services say they level the playing field among investors—no matter their budget. Individualized portfolio management is too costly for many people and they opt for index funds, ETFs and other passive investments and have to make changes on their own.
Using a computer to make investment moves also help removes the chance of mistakes driven by fear or greed. "It prevents you from shooting yourself in the foot," says Stein at Betterment, claiming his company also reduces customers' tax bills because it invests and reinvests in the most tax-efficient ways possible for the portfolio.
"The automated investment service has resonated largely with the young, tech-savvy millennial generation who trust delegating their portfolios to software," says Nash. "The service has grown so rapidly because of the fact that we are filling a hole in the market by providing sophisticated financial advice without high minimums or fees of traditional advisors."
These services are reaching an underserved market, but for investors with more complex needs, it may not be the best route, experts warn. According to Stammers at the CFA Institute, these services are most appropriate for people starting out, but he says once they've hit their goal or made more money, the services may no longer meet their needs.
For instance, a wealthy investor may want to invest in real estate, a single stock or a complex investment vehicle and at the same time have help with estate planning, which isn't possible with a computer automated service.
"There is no question that people of all levels of success may benefit from one-on-one help, but the real question is how much should they pay for that infrequent need," says Nash.  "Tax accountants and estate attorneys provide invaluable service, but they don't charge 1-1.5% of assets annually."