Should You Get a Cash-In Refinance?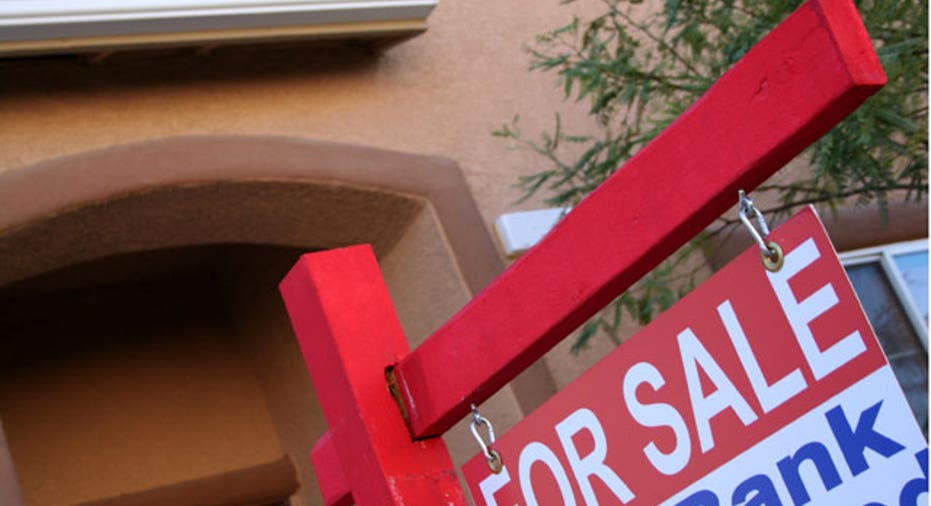 One of the many signs that the real estate market has changed is the prevalence of the cash-in refi. According to Freddie Mac, 46% of homeowners who refinanced their first mortgage in the fourth quarter of 2010 brought money to the table to reduce their principal balance. This is the highest percentage of cash-in mortgage refinancing since Freddie Mac began tracking refinancing in 1985.
Why Try a Cash-In Refi?
Mark Goldstein, president of Capitol Funding LLC in Rockville, Md., says, "Cash-in refinancing used to be rare and limited to people who had come into a windfall and wanted to pay down their mortgage."
While some customers pay cash simply to retire their mortgage faster, Goldstein says there are three main reasons for a cash-in refi.
Avoiding PMI
"If you bought your home four years ago and made a 20% down payment to avoid paying PMI (private mortgage insurance), you may find that your home value has depreciated and you have less than 20% in equity," Goldstein says. "If you want to refinance to take advantage of low rates and avoid adding to your monthly payment with insurance, it may make sense to pay down the balance so that you have (an) 80% loan-to-value (ratio)."
Sometimes the borrower knows that the value has fallen enough to warrant a cash-in refinance. In other cases, the borrower is surprised when the appraised value is lower than expected. "Sometimes a low appraisal triggers an unplanned cash-in refi because borrowers don't want to give up refinancing into a lower interest rate," Goldstein says.
Qualifying For a Conforming Loan
A.W. Pickel III, CEO of LeaderOne Financial in Overland Park, Kan., says that the higher interest rates charged for a jumbo loan (in most areas any loan above $417,000) compared to a conforming loan encourage some borrowers to pay down their mortgage balance.
"If someone owes $475,000, it may be worth $58,000 to bring the loan balance under the limit and take advantage of a lower mortgage rate," Pickel says.
Low interest on savings
Interest rates are low on deposit accounts, and that provides another reason to do a cash-in refi. Goldstein says homeowners who earn 1% on their savings believe it makes more sense to use $10,000 to qualify for a lower interest rate on their mortgages.
Look at Your Broader Financial Plan
Guy Penn, principal and founder of G.M. Penn Wealth Management in O'Fallon, Mo., says that consumers should consider other factors besides their mortgage payment.
"Before deciding on a cash-in refi, people need to make sure they are using their cash and income wisely," Penn says. "First, they need to have an adequate emergency fund, because without one, they can have future cash flow problems. The more liquidity you have, the more options you have in the future."
Penn says homeowners should make sure they are adequately funding their retirement. "You can't run the mortgage numbers without taking into account all your other financial needs," Penn says. "You have to think about where the cash will come from and how soon you can replenish it. If you have credit card debt at 17% or 18%, it makes more sense to get that debt under control before paying down your mortgage."
Penn says the decision to pay cash for a mortgage refinance depends in part on the amount of money involved. For example, if just $1,000 or $2,000 is needed, the borrowers are likely to recoup the cash in savings fairly quickly.
Cash-In Refi or Extra Mortgage Payments?
Depending on their goal for refinancing, Penn says some homeowners might be better off making extra mortgage payments rather than opting for a cash-in refinance. He says homeowners who intend to stay in their homes for the long term are more likely to benefit from a refinance.
Homeowners who already have a relatively low interest rate and want to pay off their mortgage early might be better off paying extra on their principal each year rather than refinancing, because that course of action would be less expensive in the long run than playing closing costs on a refinance, Goldstein says.
Borrowers considering a cash-in refi should evaluate their goals and their overall finances before making a decision.