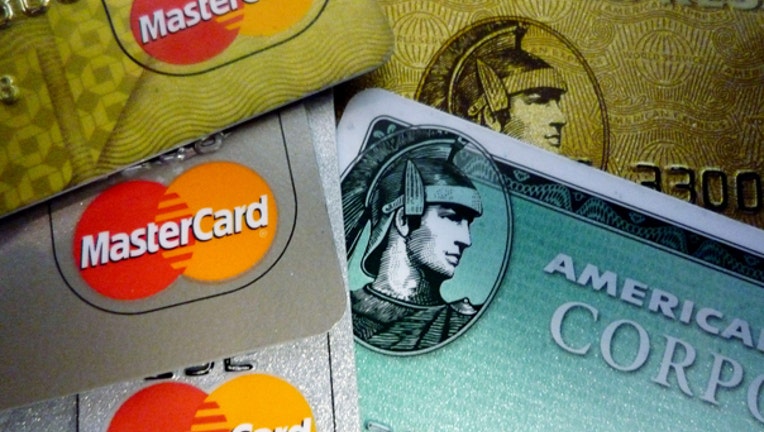 If you've been a victim of identity theft or want to prevent yourself from becoming one, you might be considering putting a security freeze on your credit file. While a freeze is in place, it greatly reduces the chance that anyone will be able to open credit in your name.
Requesting credit freezes at all three credit bureaus is a good idea if someone has actually stolen your identity. It is also worth considering if you suspect someone has stolen or otherwise obtained your Social Security number or other information that can be used to open credit in your name. But a security freeze may not be the best solution if the theft involves only your credit or debit card information, as with the recent data breaches at Target and Neiman Marcus.
First off, the primary danger from these breaches is that scammers may use your existing accounts to charge purchases or withdraw money. Neither of those actions requires accessing your credit file, which a security freeze is designed to prevent.
A freeze also has drawbacks. While it's in place, it prevents virtually everyone from accessing your credit files, even those you've authorized to do so (access still is permitted for companies with which you have existing relationships, such as your credit card issuers). That can create hassles, delays, and other problems if you need to apply for a loan, credit card, or a job; obtain insurance; rent an apartment; set up electric or phone service; and more. Most companies won't extend credit until they check your credit file at one or all of the three major credit bureaus. And some employers won't hire you without a credit check.
And unless you have a report from your police department or other agency indicating you're a victim of ID theft, it likely will cost you to set up, remove, or lift a security freeze at the three major credit bureaus. Fees range from $2 to $15 per bureau, depending on your state's laws.
Chi Chi Wu, a staff attorney at the nonprofit National Consumer Law Center, says consumers shouldn't have to pay a fee to freeze their credit file under any circumstances. "We should have control over our own information," she says.
But only Indiana and North Carolina have adopted that view, prohibiting bureaus from charging any fees to consumers who want to initiate or remove a freeze. South Carolina prohibits fees if the request is made electronically, instead of by telephone or mail. New Jersey doesn't allow fees for placing a freeze, although bureaus can charge New Jersey residents up to $5 to remove it, even temporarily. Connecticut and Mississippi allow credit bureaus to impose a $10 charge even on ID theft victims who want to initiate a security freeze. Experian and TransUnion say they won't charge victims anyway. But Equifax will.
State laws can vary in other ways as well. Many states don't allow bureaus to charge fees to older people who want to freeze their credit files, although you have to be at least 62 to qualify in some states and at least 65 in others. Nebraska prohibits bureaus from charging fees to freeze credit files of those under 19 years old.
While most states require bureaus to maintain a freeze until the consumer removes it, some, including Kentucky, Nebraska, and Pennsylvania, automatically remove the freeze after seven years. Most states allow consumers to lift a freeze temporally so they can apply for credit and then have the freeze resume automatically after a certain period. The fee ranges from $2 to $12, although it too is free for ID theft victims in many states and for all residents of Delaware, the District of Columbia, Indiana, North Carolina, Tennessee and, if the request is made electronically, in South Carolina.
For more information, including details on your state's law governing security freezes, read "Consumers Union's Guide to Security Freeze Protection."
What to do
When a freeze is necessary. If you're an actual victim of ID theft, a security freeze is a necessity. You should initiate one at all three major credit bureaus, Equifax, Experian, and TransUnion. You're likely entitled to a free freeze, though you may need to provide a report from a police or motor vehicles department, the Federal Trade Commission or some other agency. Check the bureaus' websites for more information about what you must do to initiate or lift freezes.  Keep in mind that while the freeze is in place, virtually no one will be able to access your credit file, even those who may need to if you've applied for credit or a job.
When you might consider a freeze.  A freeze might be worth considering if you think you might become a victim of ID theft (you lost your wallet, for example), you're sure no one will need to access your credit file; or you live in a state that doesn't allow bureaus to charge a fees for freezes.
Don't lose your PIN. If you do request a security freeze, don't lose the personal identification numbers the bureaus will provide you for use when lifting it. Some states allow bureaus to charge PIN replacement fees ranging from $5 to $10. (ID theft victims may be exempt from that fee as well.)
Lift only one freeze if possible. If you need to lift a freeze, for example when setting up Internet service, find out if the company will tell you which credit bureau or bureaus it will use to check your file. If it's just one, you can save money by lifting the freeze only at that bureau instead of at all three.
Consider a fraud alert.  If you aren't a victim of ID theft but fear you could become one, an alternative is to place a free fraud alert on your credit file. When an alert is in place, your credit file will be accessible, but creditors must take reasonable steps to verify your identity before granting you credit. Unlike a credit freeze, which you must initiate at all three bureaus, you need only request a fraud alert at one. The request automatically will be sent to the others, typically within 48 hours. An initial alert lasts only 90 days. If you've been an actual victim of identity theft, you can request an extended alert, which lasts for seven years. During that period, a creditor must telephone you before it extends credit. To initiate an extended alert, you must provide an identity theft report from a police department or other agency.
Don't automatically opt for credit monitoring. Credit monitoring alerts you when there is activity in your credit file. As part of an identity theft protection package, it may be accompanied by other goodies, such as lost wallet protection, ID theft insurance, and access to your credit score. We don't recommend buying any of these services, which can be costly and may deliver less than they promise. Credit monitoring may be worth considering if a merchant offers it to you at no charge because of a data breach. But Chi Chi Wu of the National Consumer Law Center advises consumers to read the fine print first. She says some credit monitoring contracts require you to arbitrate any claims against a credit bureau, potentially eliminating your right to sue if a bureau acted improperly. And think twice about accepting free credit monitoring if it requires you to hand over your credit card number or other billing information that the monitoring service can use to charge you when the free monitoring period expires.
Change account numbers and check statements. Just because you chose any or all of these options doesn't mean you don't need to check your billing statements regularly, especially if a merchant informs you about a data breach that involves theft of your credit and debit card information. In these types of cases, it's vital to change the numbers of the affected accounts. Also monitor your billing and bank statements and report any unauthorized charges or debits immediately. And be on guard for anyone who may use the stolen card information in an attempt to trick you into revealing your Social Security number or other sensitive information, perhaps by contacting you by phone, email, or text and impersonating someone from a company you regularly do business with. As a further precaution, be sure to check your credit reports. Federal law entitles you to one free report from each of the three major credit bureaus every 12 months.
— Anthony Giorgianni
Copyright © 2005-2014 Consumers Union of U.S., Inc. No reproduction, in whole or in part, without written permission. Consumer Reports has no relationship with any advertisers on this site.