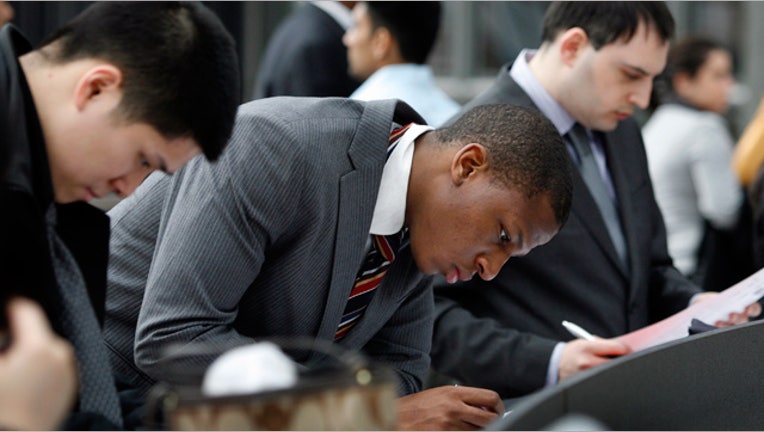 They say the early bird gets the worm—but does this hold true in the college application process?
Many students will apply to their top choice through the early decision process to increase their odds of getting accepted, but many students wonder if it is worth the early rush to meet the deadline.
According to the College Board, around 450 colleges offer Early Decision (ED) plans where students usually have to submit the application in November to their first choice college and if accepted, are required to attend the college.
While it's tempting to wrap up the college process as soon as possible, students should carefully consider if they are willing to lock themselves into a specific college or university early in the college admission process, says Hobson's Vice President of Community Relations, Don Tollman.
"There is always the possibility that a student will discover a college they previously overlooked that would be a better fit for them and it is important to be sure the early decision college is in fact the place where the student will be happy, thrive and graduate," he says. "Early decision is taken seriously by colleges and universities, and not playing by the rules can have negative ramifications for both the student and the high school the student currently attends."
To avoid "application remorse", here's what education experts advise students take into account before mailing off an early decision application. 
Who Should Apply ED?
Students who have thoroughly done their research, have sufficient financial resources and are certain that their school of choice is the right fit would benefit from applying early decision, says Jay Murray, Director of Admissions at Post University.
"It's a strong signal to the school that the student really wants to go there and that may boost his chances of being accepted," he says.
Sally Rubenstone, senior advisor at College Confidential, says the binding attendance aspect may be a bonus for borderline students hoping to get acceptance at their dream school.
"Many admission officials would rather take an okay kid who is a sure-thing rather than hold out for a super one in the spring, who might not actually apply," she says. "However, at the Ivies and other hyper-competitive places, 'borderline' probably won't cut it, no matter when the student applies."
Students who have more than one first-choice school or who want to compare other academic, athletic or social opportunities available at other top-choice schools are better off applying early action or regular decision, says Murray.
Get all the Information
Students should get application information and rules regarding the early decision process from each interested school's admission office, suggest Tollman, as schools' requirements vary.
"There is no better resource for admission information than the college admission office--it is especially important that students planning to apply Early Decision contact the admission office at their first choice college prior to their senior year," he says.
Consider Financial Aid
Universities will work to offer appropriate financial aid and scholarship packages to early decision students, but families need to understand that those offers can vary greatly and consider their financial resources before applying, says Tollman.
"The fact that the family will not be able to compare various financial aid packages and understand the actual cost of attendance until after accepting an admission offer, may severely limit the ability to attend, persist and graduate from their first choice college," he says.
Rubenstone recommends that families use an online net price calculator at the ED target school.
"If it looks like you are likely to get enough financial aid to allow Junior to attend a dream college at a price that falls somewhere in your 'affordable' range, then you might consider passing up vying for the best possible scholarships at multiple colleges in order to get the ED admissions-odd boost and a more streamlined college process as trade-offs," she says.
Making it All Fit
Students should avoid putting all their eggs in an early decision acceptance letter and then be forced to scramble when the envelope never comes.
"Even if they feel certain they will be accepted through the early decision process, they should prepare applications for at least two other schools [so] if they're not accepted, they can submit those applications right away," says Murray. "Students can apply to other schools at the same time as their first choice ED school.  However, if accepted they must withdraw the other applications."
Making headway on all applications before ED verdicts are in can make a serious difference in a student's stress level and quality of their other applications, says Rubenstone.
"An ED deferral or denial with a dozen unfinished applications waiting in the wings is a double-dose of misery," she says. "Most parents have found that if the ED news is bad, having other applications already completed can help to soften the blow and allow the student to move on."