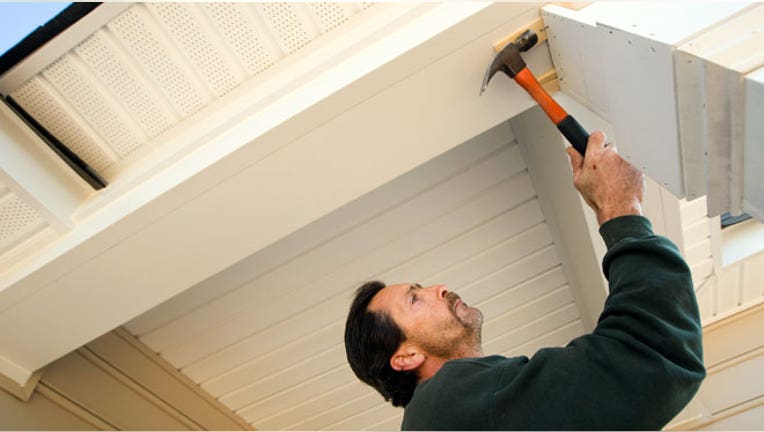 Home prices are surging, but home ownership is down, which couldn't make entrepreneur and author Patrick Bet-David happier.
Home ownership used to be a major part of the American Dream, but Bet-David says it's time to rethink that vision.
"The American dream has nothing to do with real estate it has to do with free enterprise and freedom," says Bet-David, who wrote the book The Next Perfect Storm, and is chief executive of financial services marketing organization PHP Agency. "You shouldn't even think about owning a home if you don't have 12 months of mortgage payments set aside."
Blame it on the real estate industry or mindset passed on from previous generations, but for whatever reason, many Americans believe owning a home is a true sign they are living the American dream. Even if they can't afford it or aren't ready.
"It's the greatest lie ever sold," says Bet-David. "Hundreds of thousands of families are going through the pain and struggle of trying to not miss their next mortgage payment simply because they purchased a home prematurely."
If history is any evidence of the future, he says buyers are going to pay more than they can afford to buy a home in this new real estate cycle. Recently the prices of houses in sought-after neighborhoods have been rising to levels not seen since the real estate boom—good news for the housing market and economy, but not so great for buyers. Bet-David says the surge isn't being driven by consumers looking to buy, but investors seeking to profit from the recovery. And because investors can offer all-cash offers, they are freezing out frustrated buyers.
Compare mortgage rates in your area.
According to the latest S&P/Case-Shiller Home Price Index, which came out at the end of April, the average price for homes in 20 cities rose 9.3% for the year ending in February. That gain marks the biggest annual increase in home prices since May 2006.  At the same time, the Census Bureau reported home ownership stood at 65% in the first quarter of this year, down from 65.4% last year and the lowest level since the third quarter of 1995.
According to Bet-David, investors might be doing regular home buyers a favor pushing them out of the market, since many don't have 12 months of mortgage payments, which could set them up for financial hardships down the road.
"People get in debt and it has a direct effect on divorces and on stress," he says. "Millennials are afraid of buying a home because they saw what happened to their parents."
In addition to having a year's worth of mortgage payments saved, Bet-David says would-be home buyers also have to have enough money saved to cover taxes, insurance, association dues and maintenance and repairs. After all the chances of something happening, whether you get laid off or the roof starts leaking, are pretty high.
But Bet-David says people could use this money in better ways . "A home is the farthest thing from building equity. It's one of the greatest expenses known to mankind," he says. "Most people would be so much better off taking the money they put into a home and starting a business." The way he sees it, if you launch your own business it's one of the quickest ways to acquire wealth--granted you are successful. Once you have the extra cash you can buy a home and truly enjoy it.
Starting a business can be intimidating to many people, but Bet-David says you only have to look as far as your hobbies for your endeavor whether you launch a photography business or sell jewelry online. "We need more people starting a business instead of buying a home," he says. "Do something on the side to start pulling up the primary income."