Should Grandparents Co-sign Another Student Loan?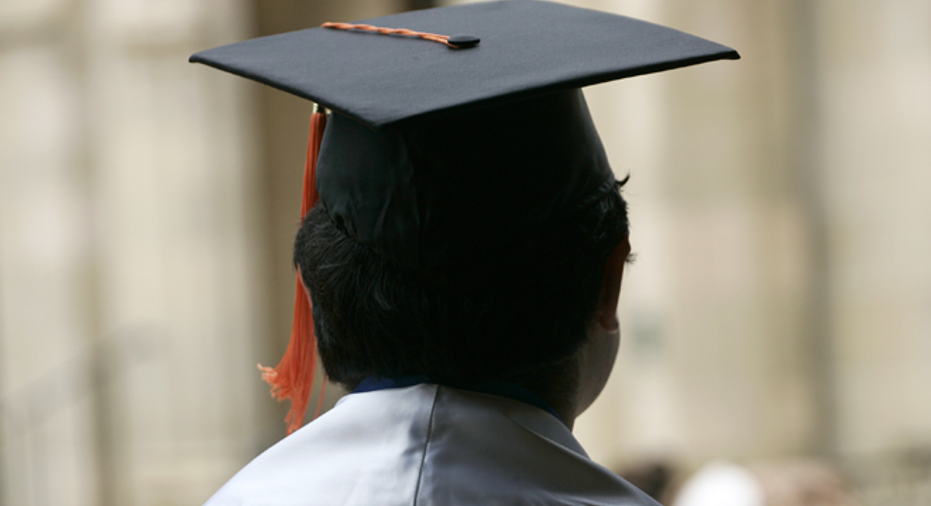 Dear Senior Living Adviser,
We co-signed our granddaughter's student loan with Sallie Mae for $25,000 to finance her junior year of college last year. In less than one year, the accrued interest has brought the loan balance to $30,000. Her single mom has maxed out on further loan requests due to financial hardship. We are retired and living on a fixed income.
Grandfather has bad credit from having co-signed a previous loan for the student's mom. This is our granddaughter's senior year. The question is: If the student dies or becomes disabled in any way, will we become required to pay off this loan when it comes due?
After several calls to Sallie Mae resulting in conflicting responses, we are confused and nervous about co-signing another $25,000 for her senior year. We would greatly appreciate your feedback.
Thank you. 
- Judy Jumpy
Dear Judy,
Seniors living on a fixed income aren't great candidates to co-sign $50,000 worth of student loans.
You're making a commitment to make the loan payments if the primary borrower does not. The probability that she will not have the money to make the loan payments is a lot higher than her becoming disabled or dying while the loan is outstanding.
In general, students should fill out a Free Application for Federal Student Aid, or FAFSA, and borrow as much as they are eligible for under the federal direct loan program, with no co-signer requirement, before using private student loans to finance the balance.
Like you, I reached out to Sallie Mae. I spoke with Rick Castellano, vice president of corporate communications with Sallie Mae, who said: "For private education loans originated since 2009, Sallie Mae provides automatic loan forgiveness if a primary borrower dies. In the event of such a tragedy, the outstanding balance is canceled and no further payments are required from the co-signer (if there is one)."
He went on to discuss the possibility of the primary borrower, in this case your granddaughter, suffering from a total and permanent disability. "The policy is the same for total and permanent disability on our Smart Option Student Loan. Sallie Mae removes the primary borrower and co-signer obligation to repay in the event the primary borrower becomes totally and permanently disabled." You would want to confirm, by reviewing the loan documents or talking to Sallie Mae, which student loan program your granddaughter used.
Sallie Mae has a co-signer release program where it is possible for you to be released from the loan provided the student has made a series of consecutive on-time payments and meets age of majority and loan underwriting requirements. The number of on-time payments required varies by loan product. It's 12 payments for its Smart Option Student Loan. That can mean that 18 months after graduation -- since loan payments aren't required until six months after graduation -- you might be released as a co-signer.
As an aside, it would take more than accrued interest to bring a $25,000 loan to $30,000 in a year's time. That would represent an interest rate of 18.37 percent. Again, reviewing the loan documents should solve the riddle.
Get more news, money-saving tips and expert advice by signing up for a free Bankrate newsletter.
Ask the Adviser
To ask a question of Dr. Don, go to the "Ask the Experts" page and select one of these topics: "Financing a home," "Saving and Investing" or "Money." Read more Dr. Don columns for additional personal finance advice.
Bankrate's content, including the guidance of its advice-and-expert columns and this website, is intended only to assist you with financial decisions. The content is broad in scope and does not consider your personal financial situation. Bankrate recommends that you seek the advice of advisers who are fully aware of your individual circumstances before making any final decisions or implementing any financial strategy. Please remember that your use of this website is governed by Bankrate's Terms of Use.
Copyright 2014, Bankrate Inc.