Should Condo Owner Refi and Buy New Home?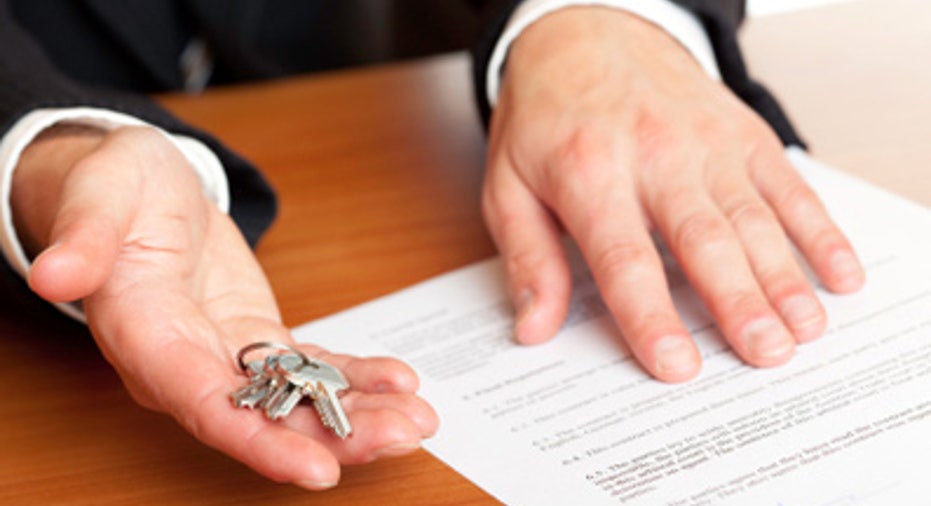 Dear Dr. Don,
I own a condominium in Florida that I'm renting out. I bought the property in 2008. The rental income covers the bills, mortgage, homeowners association fees and insurance. As it now stands, I'm not making a profit from this property. That could change if property values head higher.
I originally bought the condo to use as a primary residence but changed my mind. I'm six years into a 30-year fixed-rate mortgage at 6.5% interest. I borrowed $69,000, and the loan balance is about $65,000 and the condo's approximate market value.
Would it be worth it for me to try to refinance my mortgage at a lower rate and lose the six years I paid into it?
I'd like to buy another home in Florida to be our family's new primary residence. Would refinancing the condo affect my ability to get a mortgage on that new home?
I'm 50 years old, retired and planning to move from the Northeast to Florida. Not sure if I will work after the move. My wife, also age 50, plans to continue working. We both have credit scores of more than 750.
We can make a down payment on the new house of more than 20% of the purchase price. We're looking at homes in the $250,000 to $300,000 price range. My pension provides about $5,600 a month of income. I have about $155,000 in a 457 deferred compensation plan.
Thanks, 
- Joe Loan
Dear Joe,
Regardless of whether you refinance, unless you sell the condo, you'll have that mortgage obligation when you finance and purchase your primary residence. Lowering your loan payment on the condo helps with your monthly cash flow on the rental. You'll either have the income to justify the new purchase while holding onto the condo or you won't. I'd prefer you refinance the condo first and then look to finance the home purchase.
Retirees can face a tough time qualifying for a mortgage because of limited income, even if they have plenty of assets. You might need to bring more money to closing than you'd like to qualify for the loan on the primary residence.
The condo refinancing is going to be potentially challenging because of the lack of built-up equity. Check whether the condo qualifies for the Home Affordable Refinance Program, or HARP. According to Shane Milne, a bank loan officer, the HARP refinance will have the same impact on your credit history as a regular refinancing. He told me, "Without equity, then HARP would be the only option, unless they want to bring in funds to refinance into a normal conventional loan at 75% loan-to-value. (It sounds like he has a bit of funds to play with.)"
Second homes may qualify for the program. It is designed to let people refinance with little or no equity if they meet the requirements including a strong payment history. Closing costs will add to the total expense of refinancing, but getting out from under a 6.5% mortgage makes it easier to justify expenses in the table below. (Numbers are pretax.)
You can't change the fact that you've got six years of mortgage payments on the condo with no equity. So you don't lose ground there. If you don't want to take 36 years to pay off the condo, then don't refinance with a 30-year loan. The lower interest rate on the refinancing should keep the payment below your current one. That's even with a 20-year mortgage as the table shows.
I'm concerned that you're doubling down on the investment in Florida real estate if you buy a primary residence in the state. But I'm not going to try to talk you out of living in Florida despite my concern about diversifying your real estate portfolio.
Get more news, money-saving tips and expert advice by signing up for a free Bankrate newsletter.
Ask the Adviser
To ask a question of Dr. Don, go to the "Ask the Experts" page and select one of these topics: "Financing a home," "Saving and Investing" or "Money." Read more Dr. Don columns for additional personal finance advice.
Bankrate's content, including the guidance of its advice-and-expert columns and this website, is intended only to assist you with financial decisions. The content is broad in scope and does not consider your personal financial situation. Bankrate recommends that you seek the advice of advisers who are fully aware of your individual circumstances before making any final decisions or implementing any financial strategy. Please remember that your use of this website is governed by Bankrate's Terms of Use.
Copyright 2014, Bankrate Inc.