Shortening College Time to Save Cash: Stunt or Real Solution?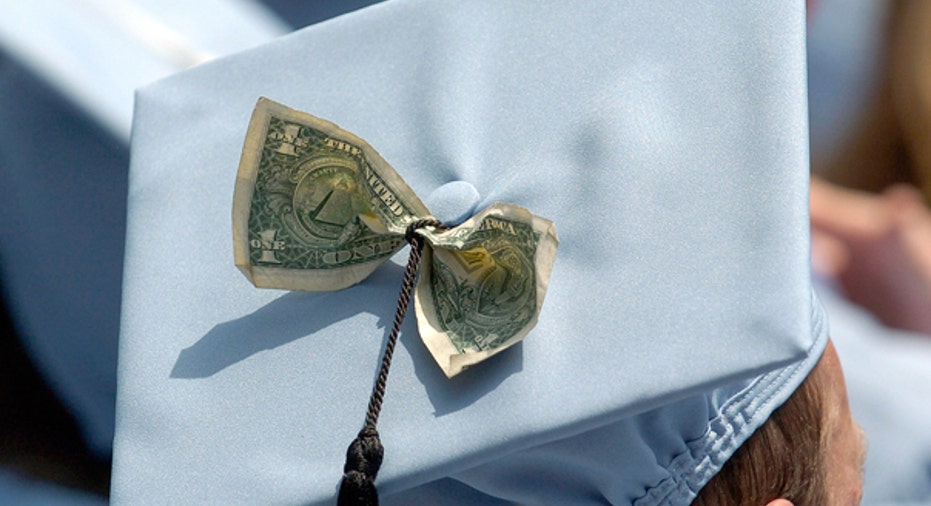 With college costs continuing to outpace inflation and student debt being hailed as the next bubble of doom, some schools are coming up with creative alternatives to pare down costs.
Purdue University is just the latest college to debut a three-year degree in communications, promising savings of between $9,000 and $20,000.
However, experts are skeptical of how effective plans like these are when it comes to addressing the rising cost of getting a higher education. College tuition continues to climb for four-year degrees, with the average cost of a degree at public in-state schools $18,391 and $31,701 at out-of-state schools, according to the College Board.  These numbers are up 3.2% overall since 2013.
College tuition keeps rising, and programs like Purdue's are few and far between. American University, Lake Forest University, Miami University and George Washington University also offer similar programs.
Texas recently unveiled a $10,000 degree program after Gov. Rick Perry challenged universities to lower tuition costs in 2011. The program is currently offered at The University of Texas Permian Basin, Texas A&M San Antonio, Alamo Colleges and more, with many different degrees.
The University of Alabama also offers a "Finish in Four" program  using an academic planning tool called DegreeWorks, to make sure students are on track to graduate on time in four years.
Three-year degree programs may be attractive to proactive and driven students, but they fall short of having mass appeal, says David Soto, director of Content Development at the Princeton Review.
"It's at the forefront of administrators' minds, and also some savvy kids' minds," Soto says. "Most kids aren't thinking about how they can go to school in three years—if you are one of those kids, it can accelerate everything."
Aside from saving an extra year's tuition and life expenses, Soto says it allows students to enter the workforce sooner, or potentially enter into graduate school ahead of their planned start date.
"For students who are ready to do this, there is certainly an upside," Soto says.
Three-Year Degree: Real Option or 'Publicity Stunt?'
Mark Kantrowitz, SVP and publisher of Edvisors.com, says it is admirable to see schools offering alternatives to make college a bit more affordable, but few students are likely to be able to take advantage.
"It's more of a gimmick than any offer of real savings," Kantrowitz says. "There is a similar $10,000 degree program in Texas, but they are selective of students being admitted to programs, or students who are coming in with a lot of credits already. And it has limits in terms of degrees as well."
Instead, Kantrowitz says these programs are more of "online publicity stunts."
"Every year, a handful of colleges raise tuition prices instead of cutting them," he says. "The rub is that you are also cutting financial aid budgets, and if you have excess capacity, you are able to increase your enrollment—you may be earning less revenue per student, but your total revenue improves."
What's more—four-year programs often take students five years to complete, he adds.
"Twelve credits is technically full-time," he says. "To graduate on time, you really need to be taking 15 credits a semester. A lot of these things are trying to attract attention, but may not make a real difference in the affordability of college."
Some students also create their own path to finish in three years, says Sally Rubenstone, senior advisor at College Confidential, said via email. But it's usually their own decision, not an option offered by a school.
"By cobbling together credits from Advanced Placement or International Baccalaureate exams, from taking an overload of classes in some semesters and, sometimes, by adding summer or Interterm classes or study abroad programs, motivated students can earn a diploma in fewer than the traditional four years," she says.
Weighing Options
So the question remains on how to actually bring down the cost of college.
For Soto, it's financial planning among families in advance of sending their child off to school. Above all—be an "intelligent shopper."
"Write down all of your costs before you make any decisions," he says. "Weigh financial aid packages, and sit down as a family to evaluate those packages. Don't be shy about going back to the school administration and saying, 'this is not enough.' Ask if they have anything left in their coffers to make it work for your family."
Kantrowitz agrees and says families and students need to look at the net price of college educations—the total cost of attendance including grants and money that does not need to be repaid.
"Net price can change year-over-year—a lot of college will practice front-loading of grants in your first year, it's almost like a bait and switch. You have to be careful in how you evaluate the affordability of a college education."