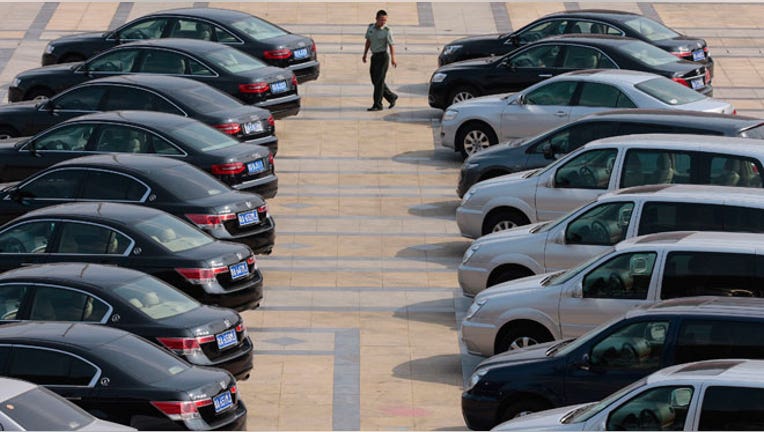 Question: What type of questions do I need to answer when shopping around for car insurance and then buying a policy?  I'm trying to figure out what to have on hand before I start comparison shopping for quotes.
Answer:  The insurance company will want to know what kind of car it is insuring, who will be driving it, where it will be driven and how often.
The rates you see when comparison shopping for auto insurance are based only on the information that you yourself provide. If you decide to buy, the company you choose will confirm the details before writing you a policy at the price it quoted. The information doesn't have to be perfect -- dates and dollar amounts, for example, may be hard to recollect exactly. But you should be close.
Information such as how long you've been driving, your ZIP code and the type of car you're driving are what is known as rating factors that are used to calculate your premium.  (See "Why are auto insurers so nosy?") Other information, such as whether you own a home or have taken a driver improvement course, helps insurers determine what discounts you're eligible for.
In general you need to provide answers to questions in the following categories:
Vehicle information - Be ready to provide the make and model of the vehicles you want to insure, the primary use of the vehicle (to/from work, for pleasure, etc.), annual mileage, information on ownership (owned, leased or financed) and list who the car is registered to (you, spouse, you and spouse, leasing company, etc.) The vehicle identification number (VIN) is required by some insurers that pull data about the vehicle and its registration directly from the DMV.
General questions - Your name, birthdate, address, marital status, and other personal information pertinent to the quoting and buying process.
Drivers and household residents - Names of all licensed household drivers, their education and occupation, license status, and how long they've been licensed (or age at which got licensed) normally must be known.
Violations or an incident - If you've had any traffic violations, accidents or claims in the last five to seven years it's helpful to have that information on hand. You may need to answer questions about the violation type, violation date, accident type, accident/claim date, if there were injuries, if there were property damage, if your insurer or other insurer paid and the amount of the claim payout.
Coverage selection - You may be asked about your current insurer, if you've been continuously insured, your current limits and your expiration date.  You'll then need to choose the coverages you want to include on your policy and limits (if the selected coverage has different levels).  If coverages have deductibles associated with them, an amount must be chosen.
Some companies may ask for your Social Security number so that your credit can be checked; others may wait to request it during the actual purchasing process (if it's required at all).
We highly recommend that you have your current auto insurance policy handy (if this isn't your first policy) so that you can compare "apples to apples" regarding coverages -- and see how much you could save by changing companies.
The rate you are quoted can change based on data from the DMV and other sources (such as your C.L.U.E. report); thus, it's very important to give accurate information during the quoting process if you don't want your final purchase price to change or to receive an additional premium notice.  (See "Yes, the insurer checks up on you")
When you decide to buy a policy after you've shopped around and found the best rates, you'll need to have the following information on hand:
Driver's license numbers for you and all drivers who will be listed on the policy
VIN for all vehicles you wish to insure
Social Security numbers for all drivers (if applicable)
Credit card/checking account information for account setup and payment
Comparison shopping is worth the time and effort.  You can save hundreds, or even thousands, by shopping around with multiple insurance companies.  (See "3 ways to save big on car insurance")
The original article can be found at CarInsurance.com:What you need to get an auto insurance quote