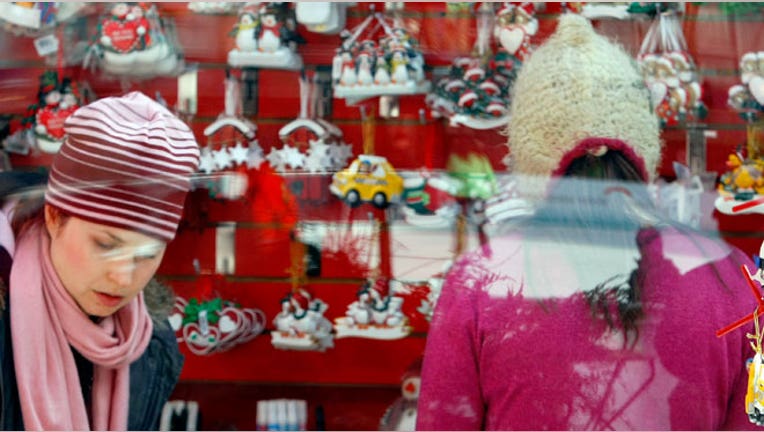 The holiday shopping season is already in full swing with retailers not only posting their Black Friday deals, but some have even started to offer heavy discounts to get shoppers to start spending.
Traditionally, retailers rolled out their Black Friday deals just a couple of days before the big shopping event, but now, thanks to the internet, savvy consumers can get clued in on sales from their favorite retailers before Halloween and start planning accordingly.
"Black Friday deals are happening earlier and earlier every year," says Mark LoCastro, a spokesman for DealNews.
Consumers hoping to take advantage of all the deals and doorbusters offered the day after Thanksgiving need to get organized with a list of prioritized discounts they need and when retailers open.
It can be easy for consumers to get caught up in the excitement of the day, and that's exactly what the retailers are hoping for, warn shopping experts. It's important that consumers only buy what they need—no matter how much a product is marked down.
LoCastro recommends making a shopping list that includes the price of products in advance and sticking to it to avoid any impulse buys and overspending. "Not every single thing on sale on Black Friday is the lowest price," says LoCastro. "Some things like brand name HD TVs, toys and winter clothes are cheaper after [Black Friday].
Brandon Hunt, co-founder of DealScience.com, suggests consumers start looking at prices and comparing them to last year's offers to ensure they are getting a good deal. He also says shoppers should know a retailer's return or price-match policy before making any purchases. "We found that over 20% of big-box retailers do price matching. You should definitely ask because a lot of them don't promote it."
Competition during Black Friday will be fierce as retailers look to lure in budget-conscious consumers. To make sure they know about the best deals being offered by retailers, shoppers should sign up to receive e-mails from their favorite retailers and follow them on social media sites like Facebook (NASDAQ:FB) and Twitter (NYSE:TWTR)
According to Hunt, many retailers give consumers additional discounts of 10% to 20% if they sign up for their newsletter or email list which can be used in the store on Black Friday for more savings. "Newsletters are where brands reach out to the die-hard fans," says Hunt. "They offer the best deals and best sales for their fans."
Getting the best deals on Black Friday doesn't mean you have to get up before dawn and fight major crowds. Shoppers can snag discounts while still in their pajamas at home.
According to LoCastro, consumers will still be able to get the same discounts offered in stores on retailers' wesbites. "The common misconception is there are more deals and better prices in the stores during Black Friday," he says. "The vast majority of Black Friday deals are online at the same price or even cheaper."