Shop Smart Using Apps This Holiday Season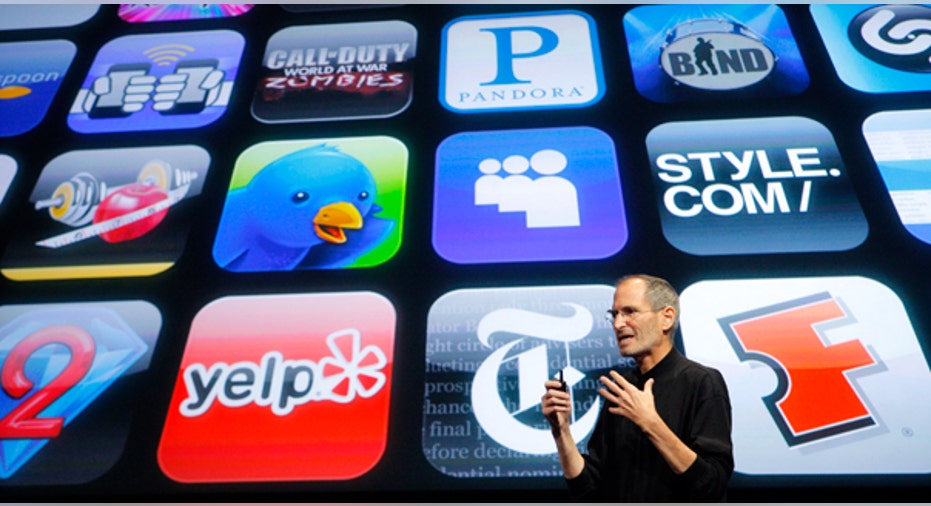 Google recently projected that 44% of last-minute holiday shopping will be done using mobile devices.
After analyzing mobile shopping patterns over the last two years, the search-engine giant discovered what it has labeled as a "double peak" when it comes to shoppers using mobile devices likes smartphones to finish their holiday gift list. The first spike, or "peak" in mobile device queries occurred on Black Friday last year; the second occurred on the last weekend before Christmas.
Mobile applications are increasingly playing a larger part in consumers' shopping habits, particularly when the holiday shopping season rolls around. Consumers are using their mobile devices to find the lowest prices on products and locate stores. But the app market has become saturated, and in order for consumers to shop smart and find the best deals available, they have to discover the most efficient and easy-to-use apps.
Here's a list of some of my personal favorites that will help shoppers find the best deals and stay in budget.
From shopping tips to directions, these days it seems like there's an app for everything. Send us a video or a photo describing your favorite app – and we may feature it on air! 
Great Shopping Applications
Shopkick: Shopkick gives you 'kickbucks' (reward points) for entering stores, scanning barcodes on specified items and buying certain items promoted on the app. Currently, the Palo Alto, Calif.-based startup has partnered with Macy's (NYSE:M), Target (NTSE:TGT), Best Buy (NYSE:BBY) and American Eagle (NYSE:AEO). Reward points can be redeemed at these stores for free store gift cards, iTunes gift cards, discounts on products or other incentives. The app is available at no cost for iPhone and Android users.
Redlaser: This app uses a device's camera to scan bar codes so you if other retailers in the area are offering an item at a lower cost. You can also manually punch in a barcode and the same money-saving information will be revealed. For example, you're in a store contemplating buying a new phone but you want to make sure you are getting the best deal possible. All you need to do is scan the barcode and in an instant a list of competitive or better prices will be disclosed on the screen. It is available on Android and iPhone for free.
Google Shopper: Not sure exactly what camera is best for your needs? This app allows you to investigate potential purchases by providing reviews, price comparisons and directions to other stores that carry the product. You can upload the information about an item you want to learn more about in a variety of ways: scan the barcode, type in the name, use voice command or snap a picture of the product. This app is available for free for Android users only.
FastMall: Never get lost in a mall again. If you find yourself in a strange mall and need to find the closest coffee shop for an energy boost, this app has maps of 1,250 malls in 27 countries and gives turn-by-turn navigation to your retail destination. This app is free for iPhone and Android users.
Howard Dvorkin, CPA, is the founder of Consolidated Credit Counseling Services, Inc., and the author of Credit Hell: How To Dig Out of Debt. He is also personal finance expert and consumer advocate who has been helping people for more than 15 years.