Shop Smart for 6 Popular Father's Day Gifts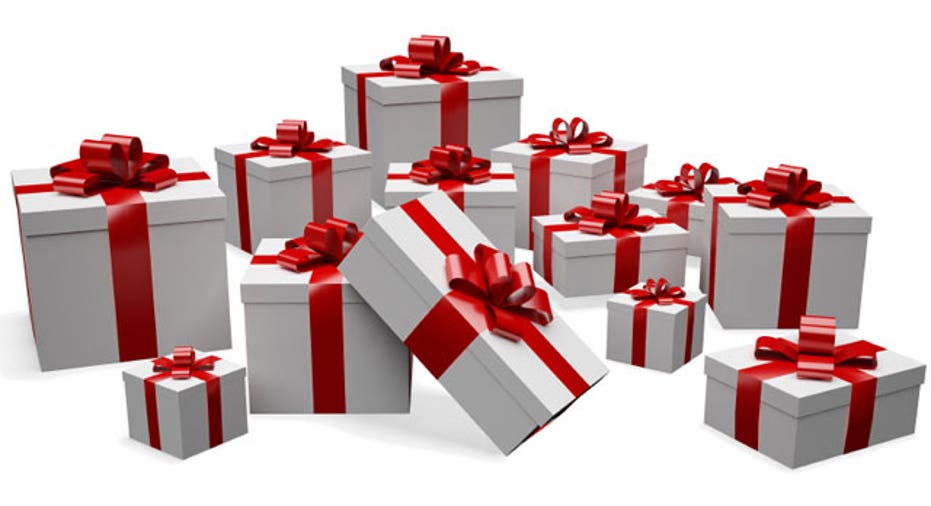 Make a Wise Choice to Make Dad Happy
Buying a Father's Day gift is not always easy. Ties? Dear ol' Dad's already got a gazillion of them. Cigars? He's given them up. And please, not another "World's Greatest Dad" T-shirt or more kitschy barbecue gear.
The key to a successful and memorable Father's Day gift is to zero in on Dad's interests and hobbies, suggests Katherine Hutt, spokeswoman for the Better Business Bureau. Yet, before you rush to purchase Red Sox (or Yankees) tickets, book a thrilling experience for your father or simply renew his favorite magazine subscription, Hutt says protect yourself by doing a little research, particularly if you are buying any of these gifts online.
To help with your Father's Day shopping, read on for neat gift ideas, advice for getting good deals and tips on how to avoid getting ripped off. Your dad would approve.
Don't Get Played With Sports Tickets
"Sporting events tickets are such a fun present, but you have to be careful because there are a lot of counterfeit tickets online," Hutt says.
Buy tickets directly from the venue or stick with reputable ticket brokers such as Telecharge or Ticketmaster. Make sure you check the seating chart online to make sure any cheap tickets won't disappoint Dad with a bad view.
To save money, you could check out resale tickets at StubHub.com. But stay away from websites that won't offer any recourse if the tickets are phony, or simple classified ads hawking secondhand tickets. "I wouldn't buy a Father's Day gift from someone I met on Craigslist," says Hutt.
Make sure you buy more than one ticket, so your dad won't be going alone, she says. Better yet, make it a family outing by going in on the gift with your siblings and buying tickets for the entire family.
Score With Golfing Gift Cards for Dad
If your father loves golf but you can't spring for the latest titanium driver to add to his set of clubs, get a gift card to support his 18-hole habit. Many country clubs and resorts offer golfing gift cards, and they can even be sent out via email as last-minute gifts, says Frank DeBlasi, co-founder of the money-saving site HooplaDoopla.com.
The certificates are typically for regular rounds of play, but some can be purchased for lessons, so Dad can sharpen his skills. "Just make sure that what you purchase doesn't have an expiration date or fees for nonuse. If it does, let Dad know," says DeBlasi.
Since scheduling a round of golf can be pricey around Father's Day, check out discount golf booking sites such as GolfNow.com, suggests Trae Bodge, senior writer for the Insider magazine at deals website RetailMeNot.com. The golf sites allow you to reserve cut-rate tee times at hundreds of courses throughout the United States.
Appeal to Dad's Wild Side
If golf is too tame for your thrill-seeking dad, kick things up a notch by buying him a ticket for an adventure experience such as parachuting, hot air ballooning, scuba diving lessons, white-water rafting, sky diving or even stock car racing.
"If this sounds like your dad, there are many recreational-activity companies out there," says DeBlasi, who adds that sites such as XperienceDays.com or GreatAmericanDays.com help provide these kinds of experiences for a set price.
Note that some events and adventures may be group activities, so Dad may not necessarily get a private lesson or much one-on-one attention. Also, there might not be much choice on dates and times.
"Check to see if there are any cancellation fees if Dad is unable to attend, and the advance notice (the company) needs to refund your money," DeBlasi says. Also, if the event is cancelled on the company's end -- due to weather or other reasons -- make sure you'll be able to get your money back.
Possible Issues With Magazine Subscriptions
Maybe a golf outing, ticket to a ballgame or scuba adventure is not in your Father's Day budget this year. A subscription to a magazine devoted to your dad's favorite sport or activity could be a good gift that lasts all year long.
Though subscriptions are not big-ticket items, be alert for scams. Hutt says door-to-door magazine schemes have been making a comeback, particularly in the Pacific Northwest. "People will come to your door selling magazines for this cause or that, take your money or ask for your credit card information, and you'll never see the magazine."
The best way to give a magazine subscription? "Buy an issue, fill out the subscription card and send it out. Then wrap up the issue with a gift card," says Hutt.
Be careful with websites offering subscriptions to many different magazines, she warns. "Some are perfectly legitimate but some are not, and it can be hard to tell the difference."
Also avoid magazines sold by groups if a processing fee is required, advises Regina Novickis, consumer savings expert for coupon sites including PromotionalCodes.com. "More often than not, the processing fee is higher than the normal cost of the total subscription."
Take Care of Dad and His Yard, Too
If your dad is the type who'd prefer to spend more time relaxing on the couch and less time slaving in the yard, give him a break with a lawn care certificate. Just make sure you are buying from a reputable service, says Hutt. "Check (the bureau) site first for reviews," she says.
Depending on your budget, you could give Dad anywhere from one month to the entire summer off from yard work. "Check first to see if the lawn care company offers month-to-month payments for their service instead of annual contracts," says DeBlasi.
And watch for hidden fees, warns Novickis. "All lawn care companies are not the same," she says. "Some companies consider fertilizer, herbicides and insecticides as part of the standard package, and may charge an extra fee if you prefer to only fertilize, for example."
Watch Carefully: Giving Gifts of Time
Some dads are old-school and still love using a wristwatch -- rather than checking the time on a cellphone. If you're shopping around for a new watch for Father's Day, buy only from a reputable dealer or website. Beware of sellers offering deals too good to be true. "No one is giving away Rolexes for $80," Hutt says.
She notes that some retailers won't take watches back or will give only store credit if they have been removed from the box. "Ask first what the exchange policies are in case you don't get the right model your father wants," she says.
Make a good choice by asking yourself what kind of watch Dad needs and likes: "Will it be for work? Going out? Sports or gadget watch? There are many different kinds of watch styles that are all powered differently," DeBlasi notes. "Get the best one that fits Dad's lifestyle."
Most importantly, check the warranty to make sure the Father's Day gift is covered for the type of wear it's designed for, he says. "Some watch warranties only cover defects in materials or workmanship, such as if the watch suddenly stops for no apparent reason," he adds.