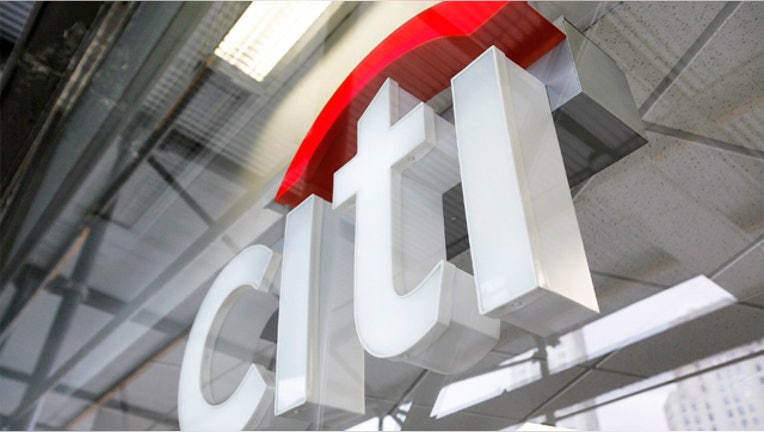 A pair of shareholder groups unveiled a proposal on Wednesday urging Citigroup (NYSE:C) to explore breaking off one or more of its business units.
The request comes amid a persistent call from some to break up the nation's largest banks in an effort to unlock shareholder value and eliminate institutions that are too big to be allowed to fail.
The Citigroup shareholder proposal was filed by Trillium Asset Management and the American Federation for State, County and Municipal Employees.
"Citigroup boasts many attractive attributes, but remains burdened by excessive complexity, as well as the stigma and risks associated with being named a 'too big to fail' institution," Trillium CEO Matthew Patsky said in a statement.
The shareholders point out that Citi has consistently traded below its book value since late 2008 when it needed a massive government rescue to survive. They also cite Citi's inability to receive Federal Reserve approval to return cash to shareholders during the central bank's stress tests in March.
"There is a gap of almost $50 billion between what Citi says its assets are worth and what the market is saying," said Lee Saunders, chairman of the AFSCME Employees Pension Plan's Board of Trustees. "It is high time that the board gave shareholders a plan for recovering this value."
In particular, the shareholders have requested Citi's board appoint a committee composed exclusively of independent directors to "explore extraordinary transactions that could increase shareholder value." These options include separating one or more of Citi's businesses.
The request asks that the committee publicly report on its analysis to shareholders no later than 120 days after Citi's 2013 annual shareholder meeting.
New York-based Citi declined to comment specifically on the new shareholder proposal.
However, a spokesman did address Citi's efforts to shrink itself since the financial crisis erupted in 2008.
"Citi has sold more than 60 businesses and reduced assets in Citi Holdings by more than $600 billion since the credit crisis began. Our capital levels are among the highest in the industry and we expect to continue to build capital by generating earnings in our core banking businesses and by continuing to reduce non-core assets," Citi spokesman Mark Costiglio said in an email.
Trillium, which has more than $1 billion in assets under management, owned 182,115 shares of Citi as of September 30.
The shareholder pressure comes weeks after Citi surprised the financial world by ousting CEO Vikram Pandit and tapping veteran exec Michael Corbat to take his place. Corbat previously served as CEO of Citi Holdings, the entity housing the assets the company is trying to wind down.