Shareholder Union Investment says Deutsche Bank not 'in crisis'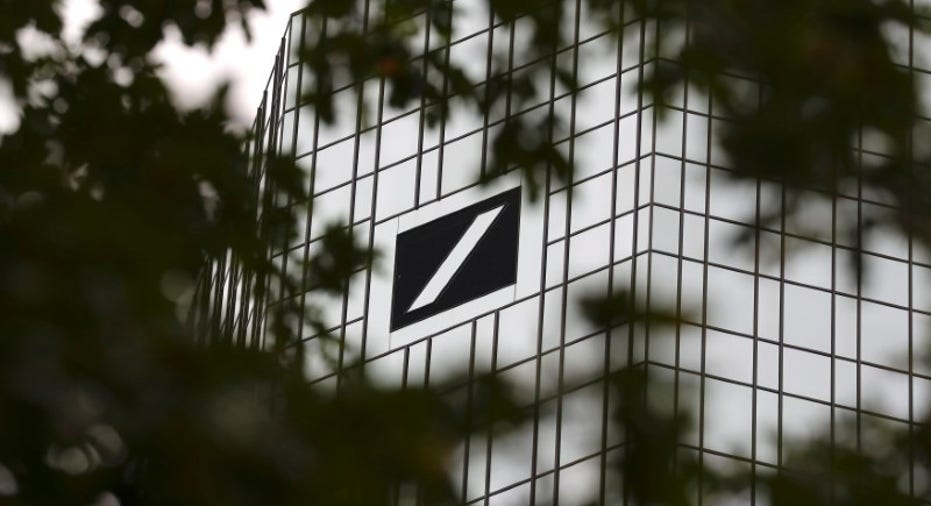 Union Investment, one of Deutsche Bank's top investors, backed the German flagship lender on Wednesday, saying that a sell-off in its shares was overdone.
"To us, Deutsche Bank is not a bank in crisis," Frank Engels, head of fixed income at Union, said late on Wednesday.
Germany's largest lender has been engulfed by a crisis of confidence after the U.S. Justice Department said it should pay up to $14 billion to settle claims that it mis-sold U.S. mortgage-backed securities before the financial crisis.
Deutsche Bank's stock is down around 8 percent since the news emerged last month, shrinking its market value to 16.7 billion euros ($18.7 billion).
Union Investment's Engels said he did not see any risk that Deutsche Bank may need to be rescued by the German government.
"There is an enormous liquidity buffer," he said, adding that Deutsche Bank also had access to central bank funds.
Berlin has denied reports that it is working on a rescue plan for the lender.
But questions over the health of Germany's largest lender loomed over the start of the IMF and World Bank annual meetings in Washington on Wednesday, dominating a news conference on risks to global financial stability.
The question to focus on now, Union's Engels said, is what Deutsche Bank's strategy will look like in the future, considering low interest rates, and how it would finance a possible settlement and future capital requirements.
(Reporting by Hakan Ersen; Writing by Maria Sheahan; Editing by Bernard Orr)