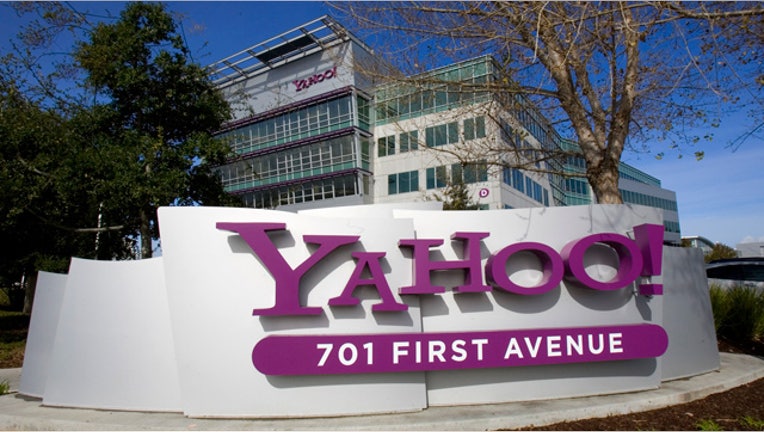 Yahoo (NASDAQ:YHOO) activist shareholder Third Point questioned the educational credentials of the tech giant's chief executive, Scott Thompson, on Thursday and urged the board to take immediate action.
A spokesman for Yahoo said his accusations were correct, but the mistake was an inadvertent error and in no way affects Thompson's qualifications as CEO.
The claim is the latest attempt by Third Point, whose Dan Loeb has long criticized Yahoo's board and called for an overhaul, to discredit its top leadership in its campaign for change.
Third Point, which owns 5.8% of Yahoo, accused the company of misrepresenting the credentials of Thompson. In a letter to Yahoo's board of directors, Loeb claimed Thompson only holds a bachelor's degree in accounting from Stonehill College, rather than the double degrees of accounting and computer science Yahoo reported in a recent filing with the Securities and Exchange Commission.
He cited a "rudimentary Google search" that brings up a Stonehill alumni announcement about Thompson. Third Point then contacted the college for confirmation, at which time he was "informed by Stonehill College that Mr. Thompson did indeed graduate with a degree in accounting only."
The college did not start awarding computer science degrees until 1983, four years after Thompson graduated, Loeb said. During the CEO's tenure, Stonehill only offered one computer science course, according to the letter.
Third Point called on the board to investigate Thompson's credentials and take immediate action if it finds he did indeed embellish them and violated Yahoo's code of ethics. The shareholder claimed that the overstatement undermines his credibility as a technology expert and "reflects poorly" on his character.
"If misrepresentations were made, they would confirm yet again that Yahoo! is in dire need of a complete corporate governance overhaul," Loeb said in the letter.
A Yahoo spokesman said the allegations pointed out by Third Point are indeed true. It affirmed that Thompson received a Bachelor of Science degree in business administration with a major in accounting.
The Silicon Valley giant called the mistake an "inadvertent error," but said it doesn't change the fact that Thompson is highly-qualified for the job and has a successful track record of leading large consumer technology companies.
Thompson is a long-time veteran of the technology industry. Before replacing former Yahoo CEO Carol Bartz last year, he was president of eBay's (NASDAQ:EBAY) PayPal business, a position he acquired after serving as PayPal's senior vice president and chief technology officer.
Prior to PayPal, Thompson served as executive vice president of technology solutions at Visa's (NYSE:V) Inovant subsidiary, where he was responsible for developing and overseeing the payment giant's global payment system. He also worked as chief information officer of Barclays Global Investors.
Loeb has long lashed out against the Yahoo board, even trying to appoint himself and three other candidates to the Yahoo board earlier this year. In March, Yahoo appointed three new directors, none of whom were Loeb's picks, and said it offered to propose Harry Wilson, one of Third Point's nominees, and a second person mutually acceptable to both, in an effort to avoid a proxy war long promised by Third Point.
However, Loeb said he was disappointed by the board's decision and said he would continue to refuse the offer unless he personally was appointed, according to a statement released in March by Yahoo.
Loeb has since created a web site called ValueYahoo.com that draws attention to what he finds are faults with Yahoo's management structure. The site posted a host of questions following Yahoo's first-quarter earnings asking for answers about the company's financial targets and overhaul plan.
The Sunnyvale, Calif.-based company last month reported a better-than-expected 28% increase in quarterly earnings on essentially flat revenue.
Third Point also questions in Thursday's letter the academic credentials of Patti Hart, a director who chairs Yahoo's search committee. According to corporate filings, Hart holds a Bachelor's degree in marketing and economics from Illinois State University. However, Loeb says she actually only earned a degree in business administration.
Yahoo confirmed Thursday that Hart holds the Bachelor of Science degree in business administration and has concentrations in marketing and economics.