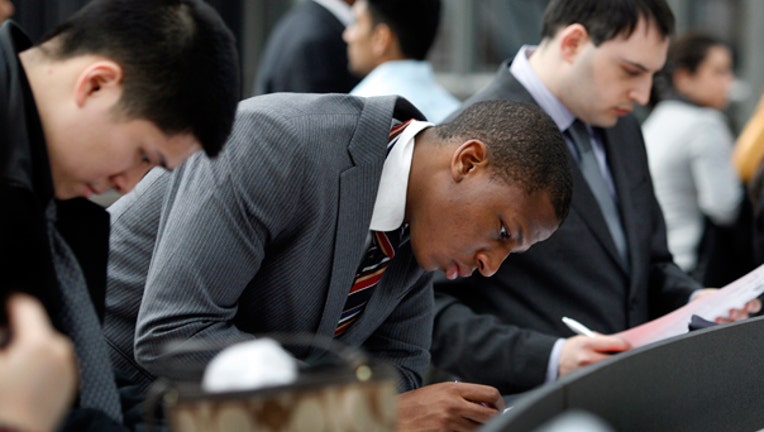 A new shopping site sends out new ensembles every month at a low price, while a clothing retailer takes donations and gives discounts. Samsung may give you money for your old smartphone while Amazon wants to help students save when hitting the books. And a social network for students helps them find jobs and internships.
Shopping Spree
Fashion rental startup Le Tote is getting on the monthly subscription bandwagon to offer apparel-sharing services to women who want to save a little green--and look good. For a $49 monthly rate, Le Tote lets users complete their own style profile by selecting their favorite looks and trends. Le Tote then selects specific fashions and sends along three clothing items and two accessories. Users then receive a Le Tote bag in the mail each month.
H&M for Charity
Along the same lines of shared clothing, retailer H&M USA is currently accepting donations of gently-worn kids clothes at H&M children's stores.
Donations will be passed along to Good360, and the charity accepts corporate product donations and monetary donations, then disperses them among its network of nonprofit organizations. Those who donate to H&M are eligible to receive 15% off their purchase from the retailer's new school uniform collection. Basics start at just $7.95.
Find the nearest H&M retailer that sells children's clothing here.
Smartphone Upgrade
Samsung just announced a new rebate program that will give you money for your old smartphone. Those who buy a new Samsung smartphone have 30 days to mail in their old one.
A gently-used iPhone 4S 64GB phone will get you $300, and the pricing decreases from there. You can also trade in more than one phone. Just remember to keep the proof of purchase for your new phone handy. Learn more at SamsungUpgrade.com.
Academics at Amazon
Amazon (NASDAQ:AMZN) is aiming to help students save a little green in time for back-to-school shopping. The retailers is offering a textbook rental program that provides savings of up to 70%.
Students can even trade in their used textbooks for gift cards with the Textbook Trade-In program. Amazon says those purchasing used textbooks can save up to 90% and up to 30% on new books. It's easy to search and find the textbooks you need, by title, author or ISBN number. Amazon offers some titles in e-Textbook form via Kindle for iPad, PC, and Mac. Learn more at Amazon.com.
Express Yourself
Speaking of students, a new social/professional network aims to put college kids in touch with potential employers. Now available in beta for those with a .edu email address, Seelio helps job seekers to create a unique online portfolio with the help of pictures, videos and presentations.
Students build an online portfolio can that is shared with recruiters seeking job applicants and interns.  Seelio's community feature allows students to find others with similar interests and network with them. Recruiters can post job openings and internship positions, search for top talent nationwide and promote their company's brand awareness among college students. It's easy to get started. Sign up here.