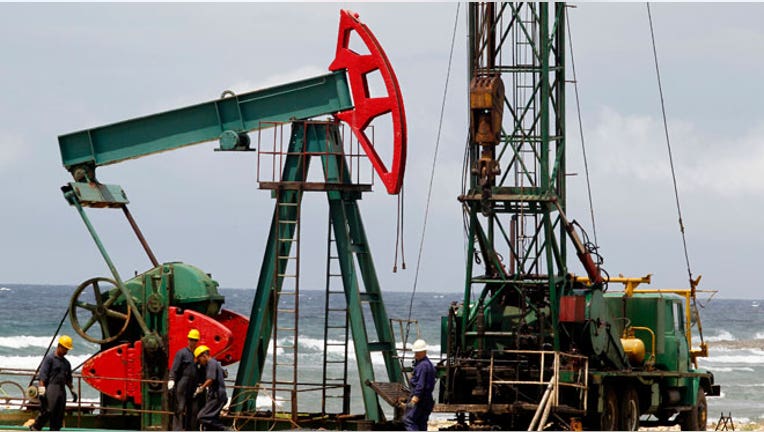 With hurricane season officially underway Saturday, oil and natural gas production stands to be interrupted by major storms this summer. But the increase in production at inland basins has mitigated the impact of hurricanes on overall oil production, according to the Energy Information Agency.
Government weather forecasters believe there is a 70% chance of between 13 and 20 named storms in the Atlantic this season, out of which seven to 11 could become hurricanes. And three to six may become major hurricanes rated at Category 3 or higher.
Early forecasts for hurricane season don't include trajectory of potential storms, while the severity of any disruption in oil or natural gas production depends on a storm's strength and location, the EIA noted.
This much is clear—the U.S. is less dependent on production in the federal Gulf of Mexico, where hurricanes are more likely to cause disruptions.
In 1997, 26% of the nation's natural gas was produced there. By 2012, the Gulf of Mexico's share fell to 6%. Oil production has also made a big shift to inland basins, thanks to booming shale plays in North Dakota and Texas.  The Gulf's share of crude oil production in the U.S. narrowed to 19% last year from 26% in 2007 to 2011.
Therefore, the impact of hurricanes on oil and natural gas production has been lessened by the shale oil boom taking place further inland.
Whether or not storms make landfall is crucial to the effect on production. Two major hurricanes, Gustav and Ike, made landfall in September 2008 and disrupted operations. Those storms led to an average 1.1 million barrels per day of shut-in crude oil production and 5.5 billion cubic feet per day of shut-in natural gas production, according to the EIA.
Last year, Hurricane Isaac directly led to shut-in production and the temporary suspension of petroleum pipeline and refinery capacity. The EIA noted that during the following week, shut-in capacity at processing plants rapidly came back on line.