Shake Shack Prices IPO at $21 Per Share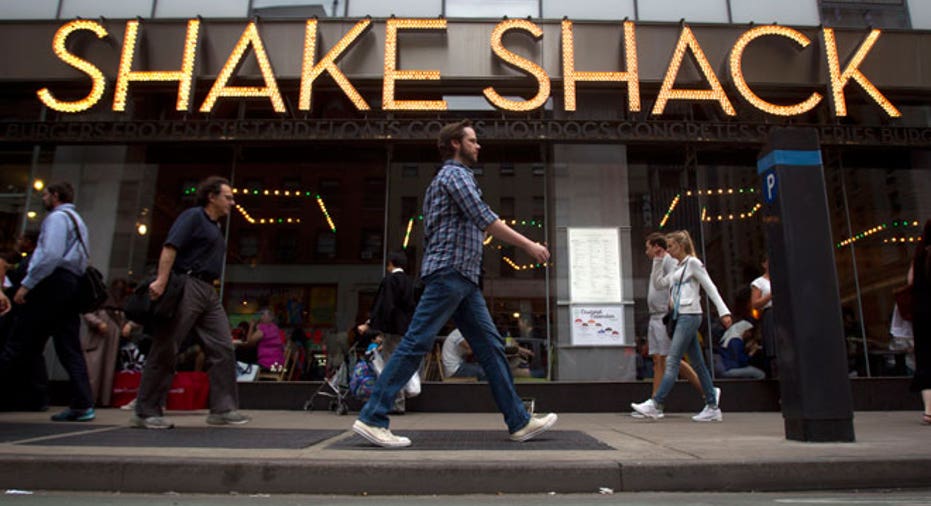 Shake Shack (NYSE:SHAK) priced its IPO Thursday at $21 per share, raising $105 million. This is above the proposed price range of $17 to $19.
The burger chain has a cult following in New York City, where it originated in Madison Square Park in 2004. Today, restaurateur Danny Meyer's creation can be found throughout the United States and Middle East, as well as in Moscow and London.
With an emphasis on fresh ingredients, Shake Shack is looking to make a dent in the $72 billion U.S. burger market, roughly twice the size of national pizza sales, according to the company's S-1 filing. The global burger market is estimated to be $135 billion annually.
Shake Shack brought in $83.8 million in revenue, in the 39 weeks ending Sept. 24, 2014, which represents a 40.8% increase from the same period the year before.
Costs also rose, totaling $79.6 million for the time frame in 2014 and $54.7 million for comparable part of 2013. Net income was just $3.5 million for the portion of 2014, down from $4.4 million the year before.
Shake Shack is private equity-backed, with Green Equity Investors, SEG Partners and Alliance Consumer Growth as top stockholders. Last year saw the most volume for private-equity backed IPOs on record, with $34 billion raised.
J.P. Morgan (NYSE:JPM) and Morgan Stanley (NYSE:MS) are joint bookrunning managers on the offering. Barclays (NYSE:BCS), Goldman Sachs (NYSE:GS), Jefferies, William Blair, and Stifel Nicolaus (NYSE:SF) are also underwriters.