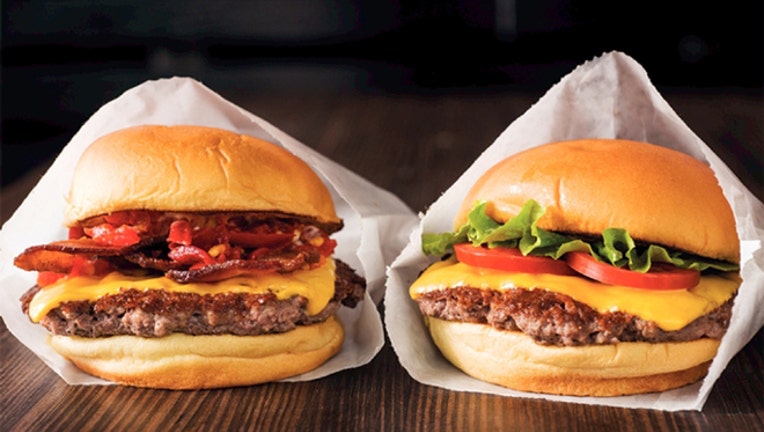 New York-based burger chain Shake Shack filed for an initial public offering with plans to list on the New York Stock Exchange under the ticker symbol SHAK.
The company said it is looking to raise $100 million -- a figure that is likely a placeholder used to calculate registration fees.
The move comes months after rumors and speculation of an IPO from the restaurant chain, which began with humble roots in 2001 as a hot dog cart to fund-raise for rejuvenation efforts of New York City's Madison Square Park.
Shake Shack CEO Randy Garutti said plans were never made to make it into a lasting business endeavor, but due to the success, he, alongside Union Square Hospitality Group CEO Danny Meyer, decided to take the hot dog cart and make it a permanent fixture of the park.
Read: A Hot Dog and a Dream - Ditching Fine Dining for Shake Shack Success
Shake Shack now operates 63 restaurants, with 31 company-operated restaurants in the U.S., five domestic licensed locations, and 27 international licensed Shake Shack restaurants.
Total revenue more than quadrupled from $19 million in 2010 to $82 million in 2013.
JPMorgan Securities (NYSE:JPM) and Morgan Stanley (NYSE:MS) are acting as joint book-running managers on the offering. Barclays (NYSE:BCS), Goldman Sachs (NYSE:GS), Jefferies, William Blair and Stifel Nicolaus (NYSE:SF) are also underwriting the offering.
An Effort to Redefine 'Fast Casual'
Shake Shack's IPO comes during a time when fast-casual dining options struggle to redefine themselves in the face of changing consumer tastes.
Over the 39-week period ended September, Shake Shack raked In total revenue of $83.8 million, representing a surge of 40.8% from the same period in 2013.
The New York chain's robust top-line growth comes in stark contrast to more sluggish, and in some cases, negative growth, for more established players in the fast-casual space.
For example, McDonald's (NYSE:MCD), in the third quarter posted its fourth-straight quarter of revenue losses, notching a 5% drop in sales from the same period the previous year. Analysts expect to see world's biggest burger chain's 2014 sales dip 1.8% from the year prior, according to data from FactSet research systems.
Burger King, meanwhile, the second-largest burger chain in the world, booked total third-quarter revenues of $278.9 million, a 1.4% increase from the previous period.
Moreover, Shake Shack's IPO also comes during a time when smaller fast-casual public offerings are a hit among investors – as bigger chains wilt. Take for example similar smaller fast-casual chains compared to their titan counterparts: El Pollo LoCo (NYSE:LOCO) has risen 33% since its IPO, Zoe's Kitchen (NYSE:ZOES) surged 99% above its IPO price , and Habit Restaurants (NYSE:HABT) which has propelled 88% higher since its debut.
As those established brands attempt to re-energize their consumers and target younger demographics with smaller menus and more locally-sourced food items, Shake Shack said in its filing, it's already a well-loved brand.
"Each Shack is localized with design and menu options that we believe drive a sense of appreciation and enthusiasm for the Shake Shack brand," the company's filing said. "…Our brand power and thoughtful approach to growth have resulted in strong Shack performance across a variety of geographic areas and formats and during both strong and weak economic environments."
The restaurant chain said it works to attract customers through social media, and places significance on the promotion of its supply chain: Protein without added hormones and antibiotics, and never-frozen beef for its hamburger offerings.
"We have had the same butcher for the New York City metropolitan area, Mid-Atlantic and Northeast Shacks since opening our first Shack….we will continue to partner with and develop regional suppliers in new markets as we grow," the filing said.