Seven Ways to Save on Moving Costs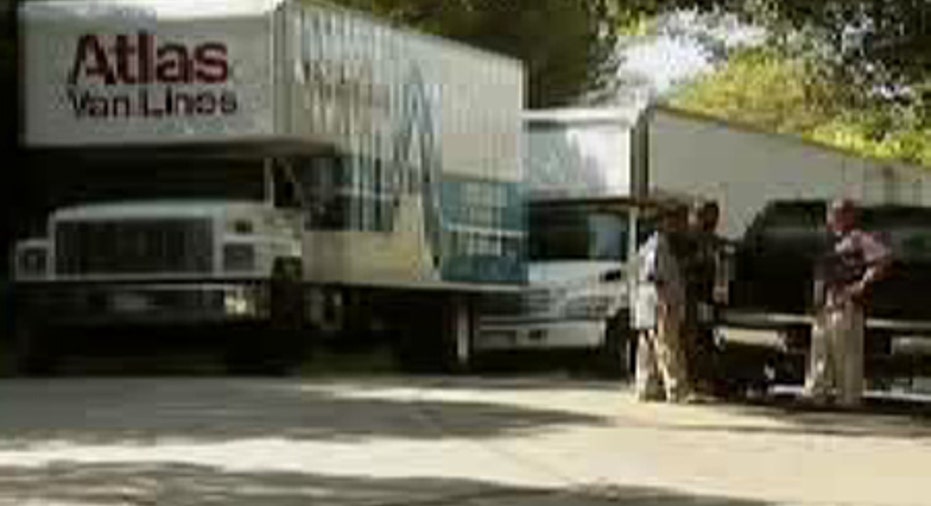 Seven Ways Movers Can Save
Whether heading across the country or down the street, movers can make the journey to a new house or apartment cheaper than they might think.
"The key to making your move less expensive, less stressful and less hectic is to get organized before you move, stay organized throughout the move and keep a positive attitude," says Martha Poage, author of "The Moving Survival Guide."
There are many ways to trim moving costs. Some are pretty straightforward, and others are less obvious. Following are seven that may benefit you.
Weed Out Your Junk
Moving companies base their fees on factors such as cargo weight and the number of vehicles provided, according to John Bisney, director of public relations for the American Moving & Storage Association in Alexandria, Va.
So, an upcoming move is a great excuse to get rid of unused items. By lightening the load, you may wind up with more money in your pocket.
Getting rid of rarely used items "is good advice whether you are using a full-service mover or whether you're moving yourself," Bisney says.
"In either case, you are likely to save some money simply because you have less to move," he says.
You can even earn a few dollars by selling used items or donating them to charity and earning a tax deduction.
"Many charitable organizations will come to your house and take away your unwanted belongings for free," Poage says. "Then you will get a tax deduction for these items if you itemize them on your income tax returns."
Poage urges consumers to ask a tax consultant about charitable tax deductions, as they change frequently.
"Never move something that you will never use again," Poage says. "Donate it, sell it or recycle it."
Find Free Boxes
Why pay for something if you can get it for free? If a move is in your future, start saving large boxes from everyday purchases now.
You can also get boxes from local businesses, especially liquor stores, drug stores, grocery stores and offices. All you have to do is ask.
"For example, copy-paper boxes are great for moving," Poage says. "They are generally really strong and the perfect size for packing most of your household items. Then, when the boxes are full, you can actually still lift them up and carry them to the moving van."
Remember, if you hire movers, you may have to buy boxes from them, especially when packing valuable items.
Take a DIY Approach to Packing
Trim moving costs by packing items yourself instead of paying movers to do so.
"You can save a lot of money if you pack your own belongings, but make sure that you pack them well so they do not get damaged in transit," Poage says.
Wrapping belongings in thick towels, blankets, sheets and comforters, and old newspapers can eliminate the need to purchase bubble wrap and plastic foam packing peanuts. Just make sure to pack and unpack carefully.
"There is nothing more frustrating than having an item make it all the way to your new house undamaged, and then bang, it drops on the floor and gets broken in your haste to unpack swiftly" Poage says.
While Bisney agrees that you can save money with the DIY approach, he warns people to "be aware that you can't hold movers accountable for damage to items that they did not pack."
Move During Off-Season
Save money by scheduling your move between September and May, when rates tend to be lowest.
"Generally speaking, moving companies are busiest during the summer months because most people with school-age children move when the children are on summer vacation," Poage says.
Bisney agrees that customers usually get the best rates during these months. He adds that you can net far greater savings by moving "off-season" than you can by simply moving on a weekday versus a weekend, or during a certain time of the month.
"Still, professional moving is like any business, so you may see a higher price on weekends if the overall demand is high," he says.
Movers may be especially willing to offer flexible pricing right now, given the economic climate. So try to negotiate price.
"During the current economic slump, many movers are eager for business and may be open to negotiation," Bisney says.
Poage agrees.
"It is definitely cheaper to move now, during this recession," she says. "Moving companies are dying for any business they can get. They have been hit extremely hard during this housing bust."
Let Someone Else Do the Driving
Some people dislike the idea of renting and driving a big truck across the country -- or even across town -- to move their belongings.
If you don't have the stomach for such driving, yet don't want to pay the full price of a professional mover, consider looking around for a moving company that will provide a transport-only option.
Some moving companies will drop off a storage container at your residence and let you fill it at your leisure over several days or weeks. Once you're ready, the company will pick up the container and drive it to its destination. You then will be responsible for unloading the contents and moving them into your new place.
Although a service like this will put a small dent in your wallet, it shouldn't cost you as much as hiring professional movers.
"You always save money when you do some of the work yourself, versus paying someone else to do the job," Poage says. "If you are strong enough and have the time, by all means do as much as you can yourself."
Get Several Estimates
Prices among movers may vary, so get several estimates.
"I always recommend that consumers get three bids and compare them based on price, services and gut feel," Poage says.
Weigh the companies' reputations in the industry, as well as their availability and responsiveness to your needs, Poage says.
"If you are moving an entire household, a moving representative should come to your house to survey your belongings so that he can give you an accurate, written, binding estimate," she says.
Bisney also stresses the importance of a face-to-face meeting.
"Always get an in-person estimate," he says. "Estimates generated over the Internet or the phone are rarely accurate and can also be the sign of a shady operator."
Ask an Employer -- or Uncle Sam -- for Help
If you are moving for business purposes, ask your employer to cover some of the moving costs.
"This is always a good idea," Bisney says. "We are seeing a trend toward lump-sum payments by the employer that the employee can spend as they like toward their moving expenses."
Fewer employers pay for moving costs today than previously, Poage says. If the boss says no, you can still get help from Uncle Sam.
"Even if your employer will not pay for any of your relocation expenses, you can still deduct some of these expenses on your income tax return," Poage says.
She suggests meeting with a tax adviser prior to the move.
"Keep all of your receipts from the move for documentation purposes," she says.