Seven Ways to Prepare For a Job Layoff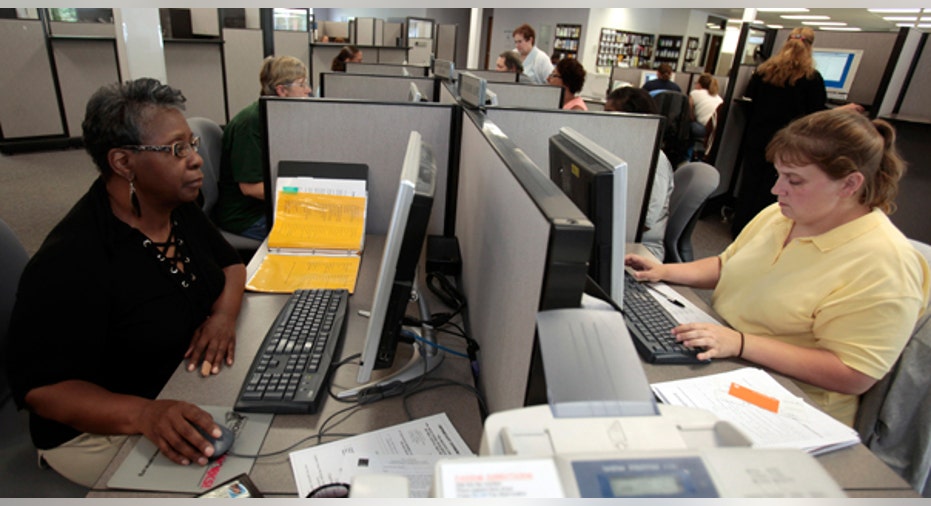 Financial Defense moves
Job loss is an ongoing concern among Americans. Just ask anyone at the U.S. Postal Service, where more than 120,000 positions may be eliminated this year, or in the financial sector, where 2011 firings rose 165% over 2010, according to the outplacement firm Challenger, Gray & Christmas.
Losing your job is a tough blow, whether you see it coming or not. But at least with some advance notice -- or glimpses of warning signs -- you can take steps to soften the impact a bit by doing some financial planning.
Follow these tips to help brace yourself financially in case the dreaded pink slip comes and to rethink your career strategy to create more financial security for the long term.
Cut Back on Spending
Certified Financial Planner Diane L. Woodward, an adviser at Oak Tree Wealth in Alamo, Calif., recommends keeping track of your spending for a couple of months before the ax falls.
"That information will help you know what your bare-bones budget is and where you can make cuts to make your cash reserve last," Woodward says.
What's expendable? "Start cutting what I call the low-hanging fruit -- the extra stuff on your cable, the Starbucks lattes every morning before work," says Leslie Beck, CFP, vice president of Compass Wealth Management in Maplewood, N.J.
Sarah Place, president and CEO of Place Trade Financial in Raleigh, N.C., says one way to save money later is to stock up on nonperishables now.
"Some things you can't live without," Place says, "so if the toilet paper is on sale, it doesn't hurt to pick up a little extra."
Make Health Care Appointments Now
If your job goes, your health insurance benefits will leave, too. Take advantage of them while you still have them.
"I advise anyone who believes their job is at risk to make sure they are up-to-date on medical and dental exams and any procedures they may need but have been putting off," Beck says.
On a related note, start exploring your health insurance options under COBRA. Budget for the expense so your coverage isn't interrupted.
"I was talking to someone who has been laid off and didn't take the COBRA coverage because it was so expensive," Place says. "But she has diabetes and has to take care of (her health), so it's a really difficult situation."
Favor Liquidity Over Debt Reduction
You've heard the mantra: Always pay more than the minimum toward your debt. Well, if you're about to lose your paycheck, some financial advisers say you have permission to ignore that adage for now.
"Pay the minimum payments until your employment situation stabilizes," says Frank C. Boucher, CFP, owner of Boucher Financial Planning Services in Reston, Va. "If you have a choice, it's better to have more cash than lower debt."
Peter Lengsfeld, CFP, senior financial consultant at Presidential Brokerage in Greenwood Village, Colo., says keeping more cash on hand to pay your living expenses will give you more time to search for a new job.
"The more flexibility that you can provide for yourself to keep out of the kind of financial difficulty that would force you to take anything that pays, the better," Lengsfeld says.
Beware of Any Outstanding 401(k) Loan
While slowing down your credit card repayments might be a good survival tactic when you're under financial strain, a 401(k) loan is one debt you definitely want to avoid facing if you lose your job. When your employment ends, that money becomes a taxable distribution. "That can bump you up to a higher tax bracket right when there is nothing coming in," Place says.
On top of that, if you are younger than 59½, you'll get hit with a 10% penalty, adds Beck, who advises trying to pay off that loan if you're hearing rumblings of possible layoffs.
Tap Your Home Equity
Refinancing your home loan can free up some cash if you qualify. "If you have had your mortgage for a few years, you can go to a new 30-year loan, but pay according to the previous schedule while you have a job," Woodward says. "Then, if you lose your job, you can pay at the new lower rate. The key is to do this while you still have a job."
Boucher suggests applying now for a home equity line of credit, "if you are lucky enough to have equity," with this caveat: "Only use this if you run out of cash while unemployed."
Look for Ways to Supplement Your Income
If possible, try to pick up a part-time job to build up your emergency fund, Place suggests. But be sure to find out whether continuing part-time work after being laid off from your main job would impact your unemployment benefits, she warns.
The extra income from a part-time job or freelance work in retail, teaching, consulting, catering, preparing taxes, troubleshooting computers, selling crafts or even the odd house-painting project can help make you that much less reliant on your primary paycheck, says career coach Ford R. Myers, president of Career Potential, which has offices in Haverford and Radnor, Pa.
Get a Career Backup Plan
"If your job is being eliminated and prospects are dim in your industry, prepare to change vocations and perhaps move to a location where jobs may be more plentiful and your skills are more in demand," Boucher says.
In Myers' view, the wisest career move these days is getting prepared to do more than one thing to earn a living.
"My belief is that everyone -- I don't care if you're a bank president or flipping burgers at McDonald's -- should have a plan B, another stream or two of income they could fall back on if they were to lose their primary income source," says Myers, author of "Get the Job You Want, Even When No One's Hiring."