Seven Steps to Making a Successful Career Change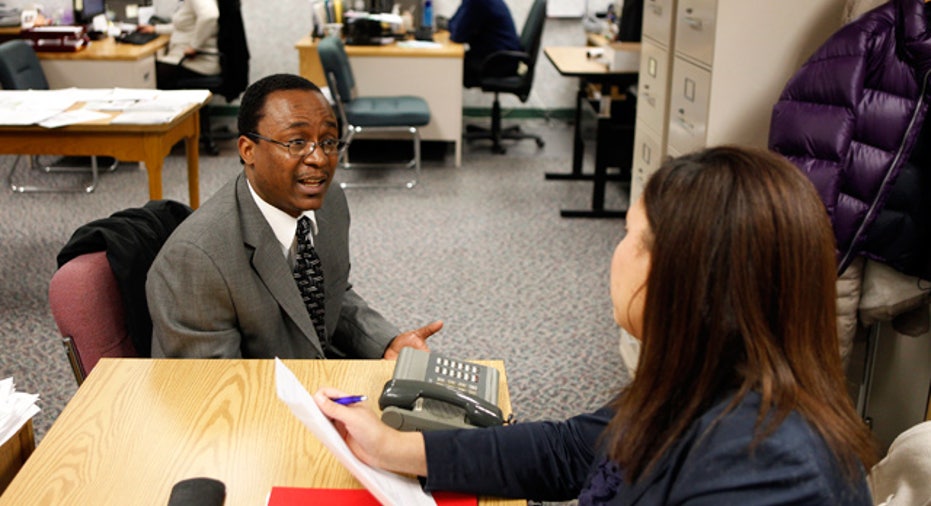 Looking for a Career Change
The unemployment rate is inching downward to the relief of job hunters and anyone longing for a career change.
If you dislike your current job, seek to earn more or just want something different, now may be a good time to make the switch.
The average job seeker will change careers several times over his or her lifetime. But while it's good to be flexible, it's also important to be realistic.
"In a downturn, there's a bigger pool of more highly qualified people willing to work for less money," says Penelope Trunk, a career coach.
Slow but steady wins the race for a new career or job function. By chunking your job hunt into small steps, you're more likely to be successful moving into a new career.
Evaluate Your Current Job Satisfaction
"When I'm counseling someone, I first ask, 'Why do you want to bolt?'" says Linda Wiener, career counselor at Monster.com. "Is it a seven-year itch? Do you want more work-life balance? Are you mad at your boss?'"
Before you decide to make a career change, be clear about why you want to leave.
"Self-assessment is the foundation of a career-switching decision," she says.
While it's likely you'll need to switch employers to change fields, don't overlook your current company or industry for alternatives. Alison Doyle, author of "Alison Doyle's Job Search Guidebook," recommends searching your company's job listings to see what's available and what qualifications are needed.
Identify Likes and Dislikes
Identifying what you dislike about your current job is easy, but you won't know what new direction to follow unless you examine your likes. Wiener recommends keeping a journal of your daily reactions on the job and looking for recurring themes of highlights and low points of your day.
Then determine what excites and energizes you, both on the job and in your spare time. Doyle says a good way to determine interests and skills is through self-help resources like the exercises in the job-hunting manual "What Color Is Your Parachute?" and online career aptitude tests. "Get as much assessment information as possible, other than thinking, 'Oh, this sounds interesting.'"
Research the New Career
Once you've discovered your passion, research the types of careers that revolve around it. Check the U.S. Department of Labor's O-NET OnLine for career information and job descriptions as well as its Bureau of Labor Statistics Occupational Outlook Handbook. It's an online resource with a plethora of information from physical and educational demands of a job to its employment outlook for the next decade.
To search for specifics about employers, Wiener likes the Riley Guide and the Learnwebskill.com tutorial on researching businesses online.
Doyle recommends searching for professional associations in your industry of interest. "You'll get lots of information on the industry itself as well as its companies and jobs," she says. Look at the companies listed on an association's website, and go to their websites to see what type of positions are available.
Get Some Counseling
If you want help sorting your options or individual attention, find a qualified career counselor who will help you with everything from investigating job opportunities to interview prepping.
A less-expensive option is your college's career services office. "Many provide services to alumni even if you graduated 30 years ago," Doyle says. "Their career counselors can help you with career assessments and networking with alumni in your desired field."
There are job-hunting resources on the federal, state and county levels, but with budget cuts, don't expect much one-on-one counseling. Still, check out your local library. "They offer classes in job searching, resume writing and other tools," Doyle says.
Figure Out Your Transferable Skills
Many skills you've gained in past jobs, such as communications, leadership and planning, can be applicable to your new career. But to emphasize those, career coach Trunk recommends hiring a resume consultant to go through your work experience and reframe it.
"Say you're a project manager and now want to be a designer. All your project management having to do with design should be the only thing on your resume. Tell a new story about yourself, not the old story of your past jobs," Trunk says.
While you can't change job titles on your resume, you can change job descriptions, says Doyle, the job-search expert. "If you're a salesperson and now want to be a teacher, play up all the education you've done on the job. Instead of listing, 'I was the top-selling person in my department,' write 'I trained hundreds of people.'
"Look at the specific job opening, what it's looking for. Think how your resume and cover letter can relate your current skills to those needed for the new job. They don't want to know how good you are, but what you can do for them," Doyle says.
Get the Training
Investigate educational opportunities that would bridge your background to your new field, but go slow so you don't spend tons of money before realizing the subject isn't for you. Take an evening class at a local college, or spend time at weekend seminars first to ensure you really like the subject. If you need a new degree or certification, check the accreditation of the school and get information about its job-placement successes.
Volunteering is a great way to bolster your resume. You can find opportunities online at VolunteerMatch and Idealist. Doyle also recommends checking your local chamber of commerce and the websites of your desired companies for volunteer positions and internships.
Network as Much as Possible
It's so true that much of your career success is about who you know. Broaden your network through joining professional organizations in your new field -- which typically host local networking events, seminars and job banks -- and by contacting alumni from your college.
Career counselor Wiener says to spread the word about your desired career change as far as you can. "Go on Facebook and LinkedIn and ask, 'I want to re-career, does anyone have experience in this field?'" she says
Hang out on the chat boards on LinkedIn and industry association websites to follow conversations and to ask questions.
Don't neglect friends, family or neighbors. "One of my clients told his neighbor he wanted to re-career. The neighbor said someone in his golf group was in that field and got the guy into a golf game. After 18 holes, my client had a connection and eventually got a job through the golfer," Wiener says.